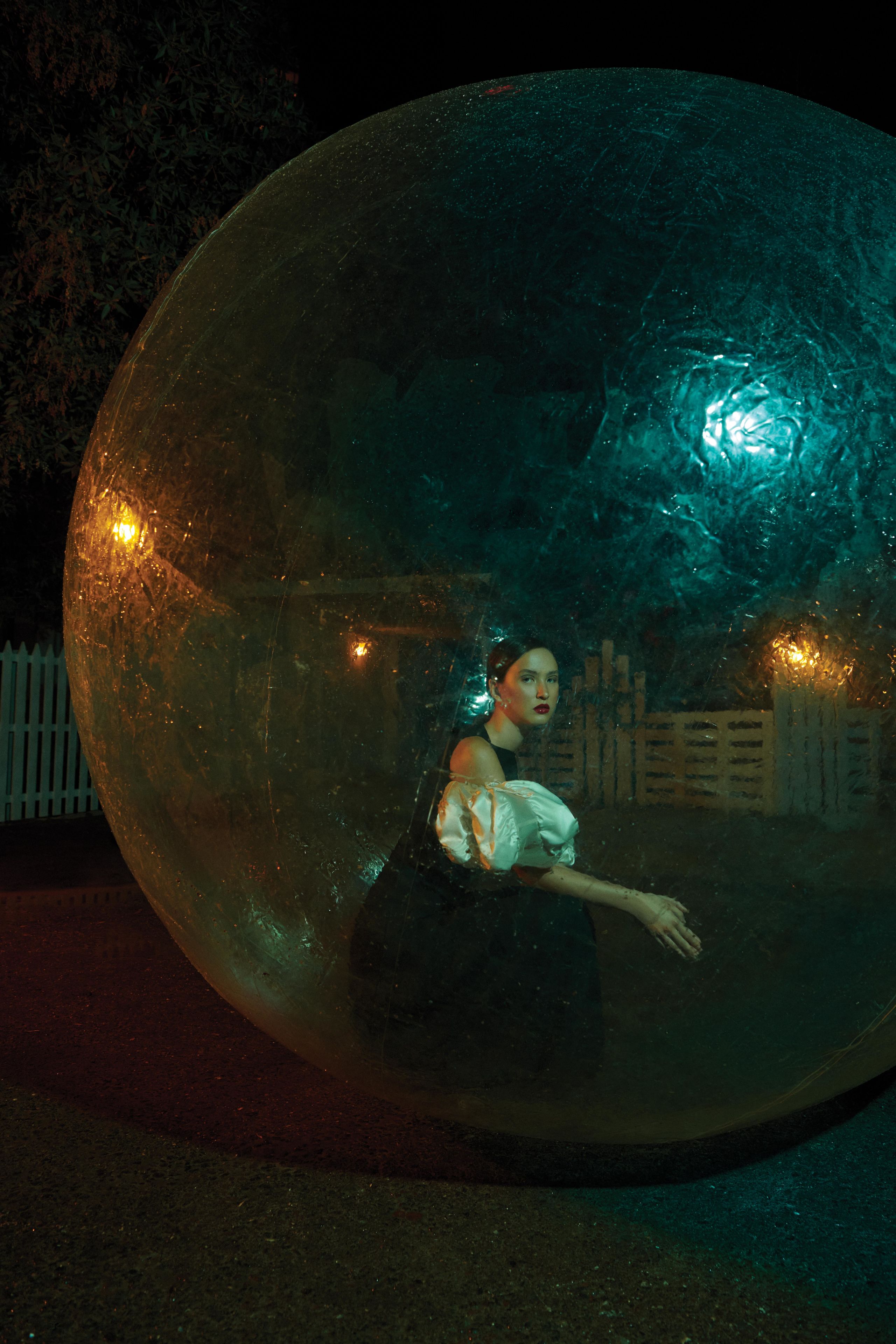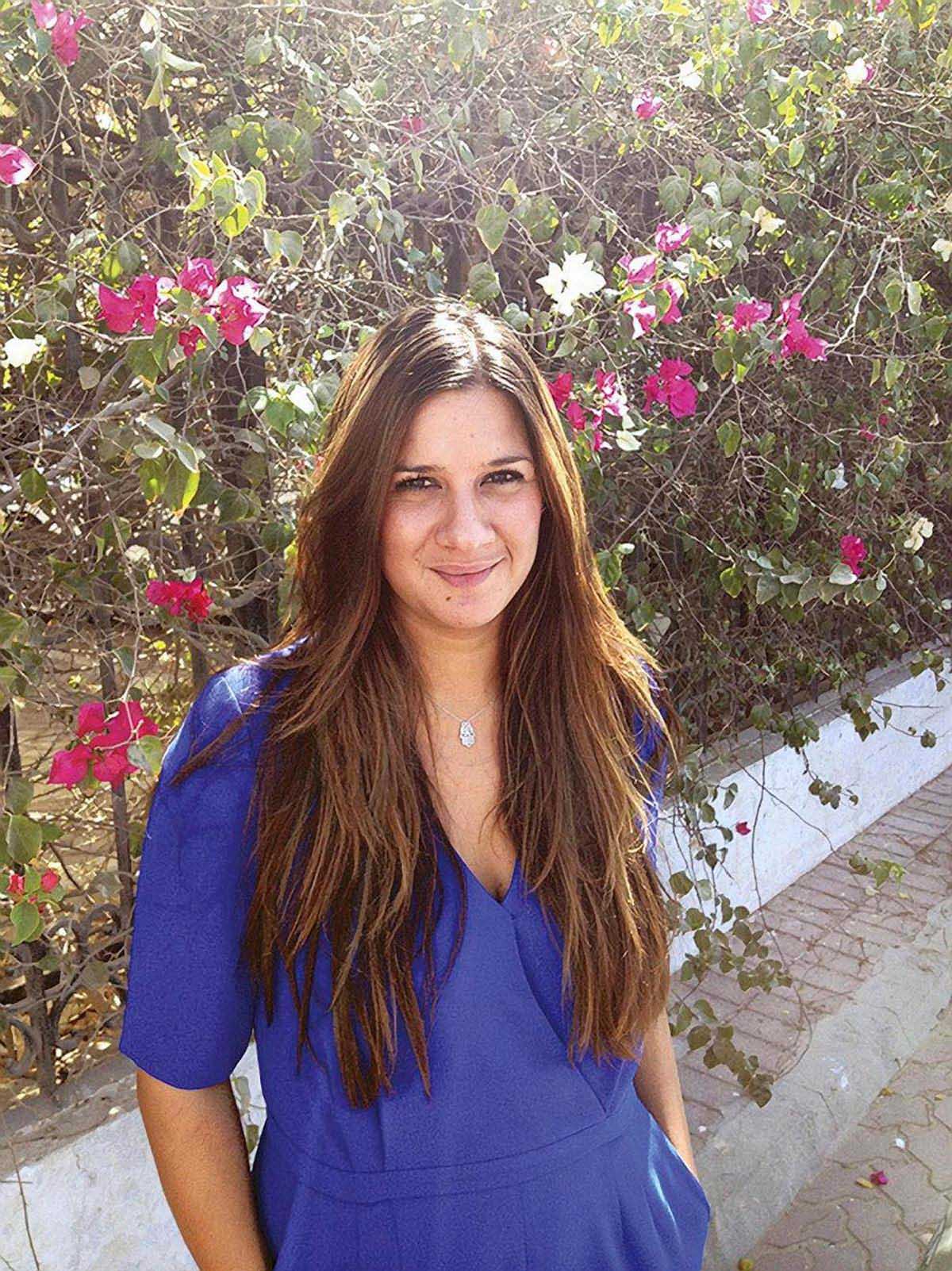 Health is wealth, as the saying goes. And never has this rung more true than in the midst of a global pandemic. As the spectre of a deadly virus has fallen over our daily reality, we have all become more attuned to the fact that there are few things in this world more important than good health. It has become life's greatest luxury.
Vadim Fedotov, founder of the subscription wellness service Bioniq, has taken this idea to the nth degree. While health is one of life's biggest luxuries, so too are time, peace of mind and, increasingly, highly personalised products and services that cater to your specific, individualised needs.
The Bioniq Life concept deftly ticks all these boxes. As part of a basic two-month subscription, customers get a blood test, conducted in the comfort of their home or office, a breakdown of the results within their personalised dashboard on the Bioniq app, with flags and advice on areas of concern, and a consultation with a nutritionist to help implement healthier lifestyle habits. They'll also get an entirely bespoke formula combining probiotics, vitamins, enzymes and micro-elements, designed to specifically counter the deficiencies highlighted by the blood tests.
"The thing we realised, which was eye-opening, was a third of the people who do the test have illnesses or are inclined to illnesses they don't know about. Quite early, we realised this was a preventative health thing," Fedotov tells us.
Fedotov's own experience with medical professionals highlights how the term "healthy" can mean different things to different people. For many medical professionals, healthy simply means "not sick". For Fedotov, a former professional basketball player, being healthy means a body that is optimised and energised. And that sounds like a luxury indeed.
Bioniq is one example of how technology and accessibility are leading to innovations in the wellness sphere. We speak to the founders of Lyma, who are on a similar mission to help people by offering technologically driven, science-backed wellness solutions. They describe their latest product, the Lyma Laser, as the "most significant beauty launch in a generation", and tell us why.
When Lyma was launched, its founders asked themselves a seemingly simple question: when was the last time we felt our best? "It's a surprisingly difficult question to answer," says Simon Goff, Lyma's chief executive. "There's often a lengthy pause while we really think about it. It's never a flippant response and always seems to connect with people at a level not often reached in our day-to-day lives."
It may not come with an easy answer, but in these often challenging times, it's a question we should all be asking ourselves.
Selina Denman, editor
One laser to rule them all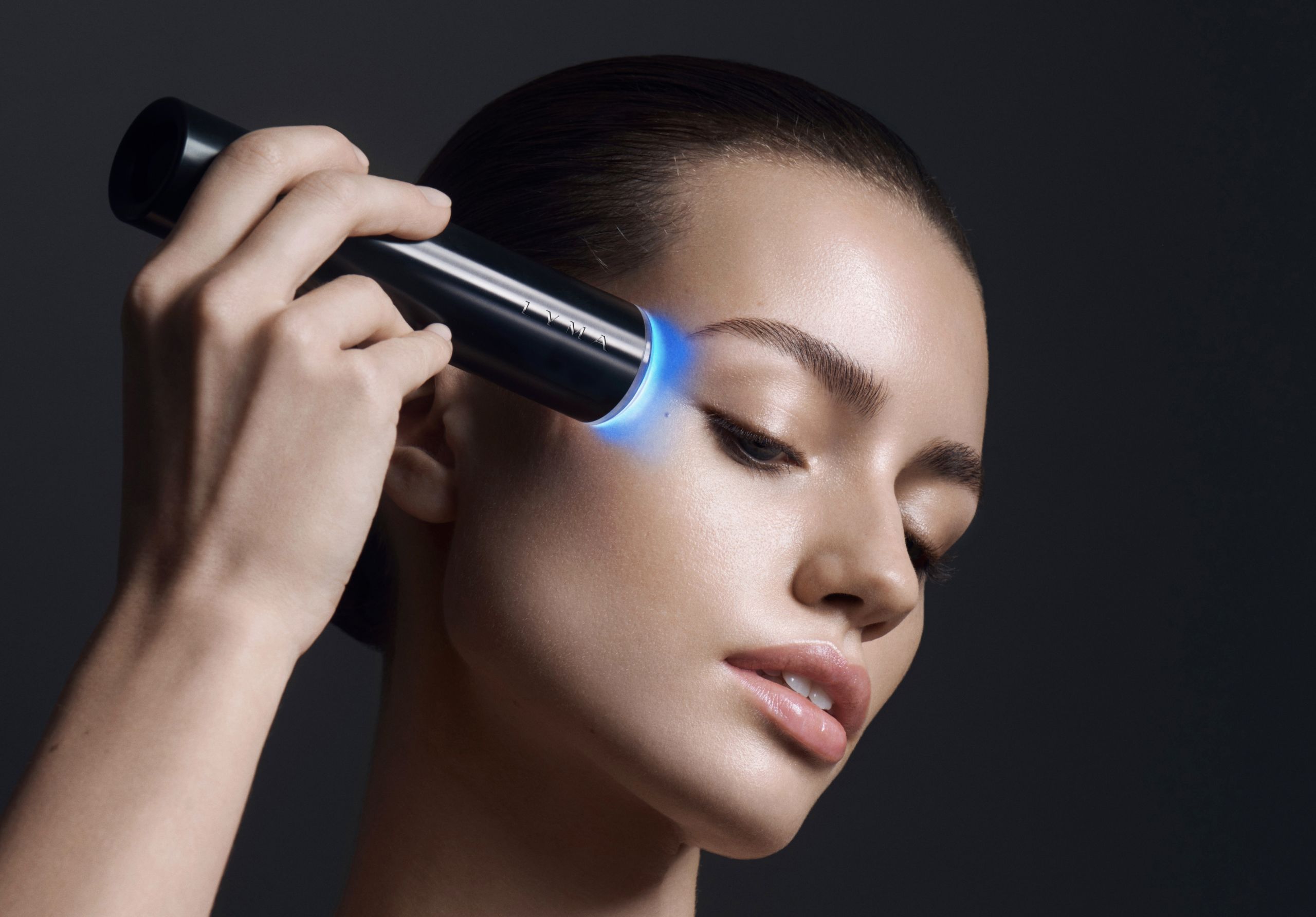 Lyma has dubbed its latest product the 'most significant beauty launch in a generation'. Selina Denman finds out why
When was the last time you felt your best? That's the question that the team at Lyma asked themselves before launching the company.
"It's a surprisingly difficult question to answer. There's often a lengthy pause while we really think about it. It's never a flippant response and always seems to connect with people at a level not often reached in our day-to-day lives," says Simon Goff, Lyma's chief executive. "This anxious 'moment' of self-awareness is what forms the cornerstone of Lyma and it is my passion to find ways to solve that anxiety."
Lyma started with that end result as its main focus – and the business was essentially built backwards from there. "We had no budget in mind, we just needed to solve the problem; how to feel our best," says Goff, who defines wellness as "a state of mind, supported by good health".
Lyma was named one of the world's most innovative companies for 2021 by Fast Company, which compiles an annual list of the 50 businesses making the most profound impact on industry and culture. Meanwhile, Marcelo Claure, chief executive of SoftBank Group, dubbed it "a company to watch".
The brand's founder, Lucy Goff, became immersed in the world of wellness after spending six weeks in hospital in 2012 battling septicaemia after the birth of her first child. "I was riddled with toxins and I had no real hope for recovery. I was so scared, not only for myself, but for my family and my future," she writes on the Lyma website.
"Over the next few months I saw several leading physicians, each of them prescribing a convoluted cocktail of different drugs. It made me feel worse and left me with little hope for recovery."
Her outlook, particularly when it came to supplements, shifted after she met Dr Paul Clayton, a world authority on preventive degenerative diseases. She left her job, joined forces with Clayton, and together they connected with scientists around the world to produce the ultimate all-in-one supplement. Lyma was born.
Next on the cards was the Lyma Laser, a product that has been lauded as revolutionary by medical professionals and the media. The Lyma team goes one step further and calls it the "most significant beauty launch in a generation".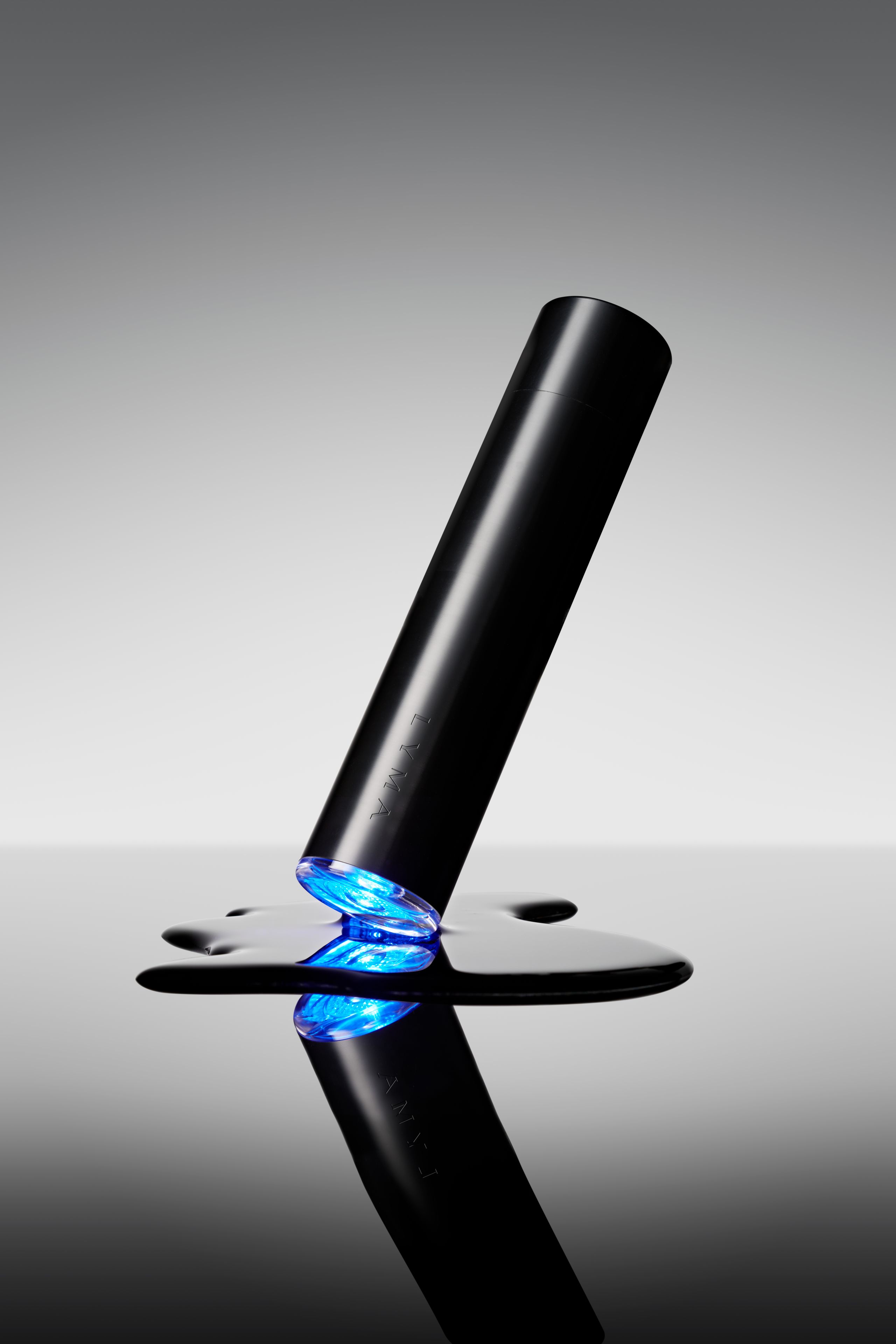 Portable, powerful and painless, the laser was originally developed for medical use at a research unit in Leipzig, Germany, with the primary purpose of healing injuries that ranged from degenerated cartilage to torn tendons and respiratory inflammation. But it soon transpired that the laser had some unexpected side effects. In order to reach damaged tissue, it needed to pass through the skin and, in the process, was diminishing visible signs of ageing, as well as redness caused by inflammation, pigmentation, acne and even bruising.
"The results were unparalleled by anything developed for the beauty industry," Lucy tells Luxury. "This was how the Lyma Laser was born. It was not originally conceived for the beauty industry, but since its launch last September, it has totally turned the beauty industry on its head."
In terms of the tech, the Lyma Laser combines a coherent, continuous and ultra-diffused 500-megawatt laser that is deeply bio-stimulating (808 nanometres) with four optimised blue 10mW (total 40mW) antibacterial surface LEDs (470nm). "It marks the first time a 500mW near-infrared laser is able to penetrate every layer of the skin, into the fat and muscle tissue beneath, at a level that is 100 times more effective than LED," Lucy explains. "Lyma's breakthrough technology disperses the single 500mW laser beam 25,000 times, which removes all the heat, but without changing the structure of the laser light. This enables all the benefits of laser photo-biomodulation, with zero cellular damage."
Use it for 15 minutes daily while you're lying on the sofa watching TV. In a cab on your way to a meeting. On a conference call.
In layman's terms, the device targets the mitochondria, the energy source within all cells, in a process known as bio-stimulation. By providing the cells with more energy, the device renews their ability to create collagen and elastin. The process is painless and safe for all skin types, as well as darker skin tones. And unlike many invasive skin renewal treatments, such as microneedling, Botox and fillers, the Lyma Laser causes no damage to the skin, with no risk of infection, scabbing or reddening.
Clinical trials suggest that when used at home for 20 minutes daily, the Lyma Laser results in a 64 per cent reduction in pigmentation, a 42 per cent reduction in rosacea, a 56 per cent reduction in acne, and a 53.8 per cent reduction in wrinkle depth, within a period of five weeks.
"The Lyma Laser is the most exciting and innovative product to have been developed for the purpose of skin rejuvenation in recent years. Quite distinct from other light-based therapies on the market, this product captures the efficacy of a laser-based light therapy previously only available in the clinic setting and safely delivers it into the hands of the consumer for use at home," says Graeme Glass, a craniofacial and aesthetic plastic surgeon and associate professor of clinical surgery.
For best results, the laser can be combined with Lyma's Active Mist, a mineral-rich formula that acts as an "oxygen mask", as well as the Lyma Priming Serum, which promises to hydrate the skin 20 per cent more effectively than hyaluronic acid.
"With no need for anybody to make space for time-consuming appointments, it puts the power totally back into your hands," says Lucy. "Use it for 15 minutes daily while you're lying on the sofa watching TV. In a cab on your way to a meeting. On a conference call.
"This is a single investment that produces unprecedented results, reducing wrinkles, increasing skin tension and elasticity, fading pigment spots, healing scars and treating acne without scarring in a matter of weeks. At home. No downtime. Pain-free."
Hot Property: Windmill House, Amagansett, Long Island, New York
This charming former windmill in the Hamptons packs a whole lot of history into its miniscule proportions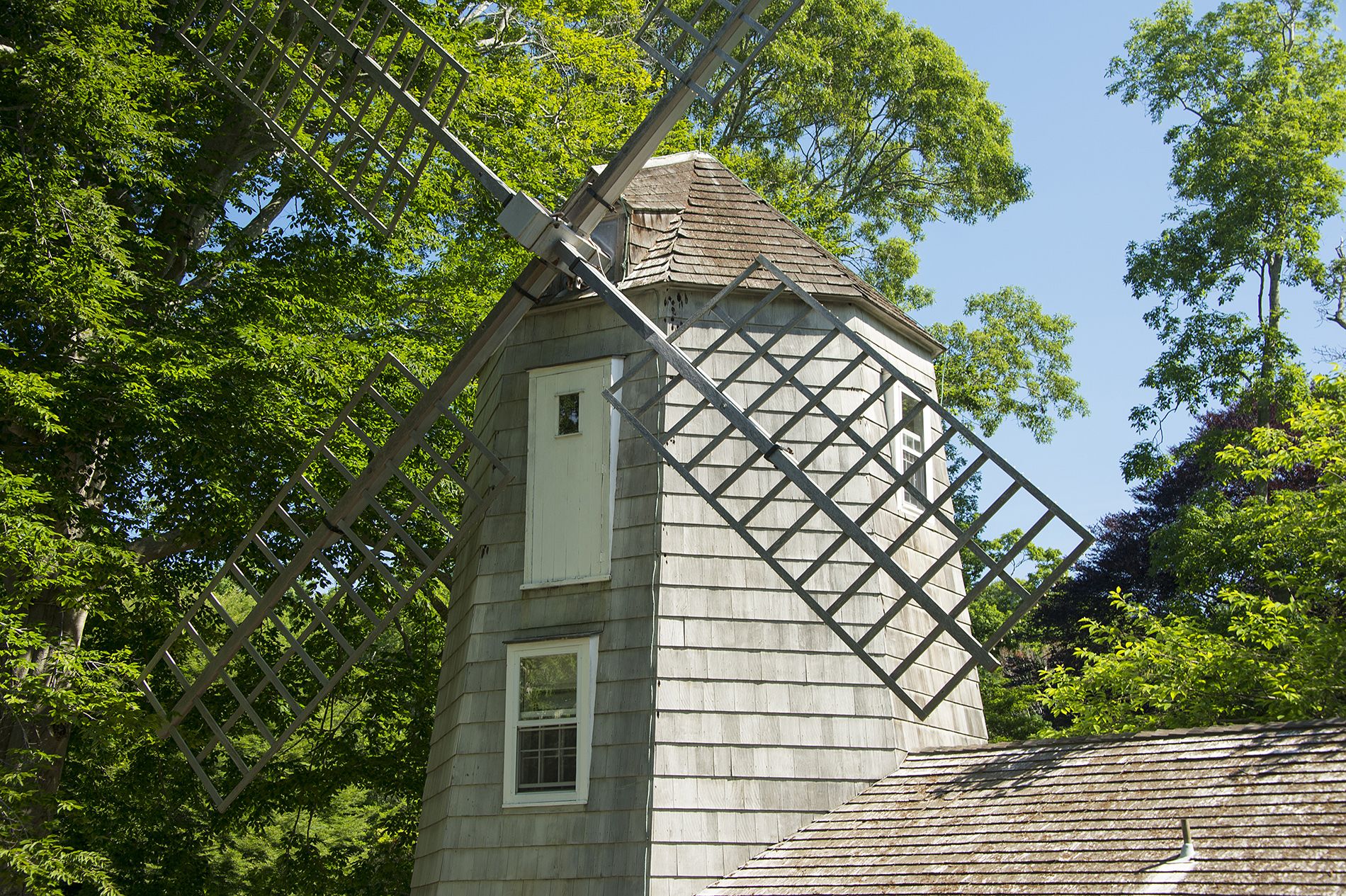 For a home that's a true conversation starter, this former working windmill ticks all the boxes.
Converted into a residence in the 1950s by Samuel Rubin, who moved to the US from Poland and founded the Fabergé cosmetics brand, this unique property is currently on the market for $11.5 million, via New York property broker Douglas Elliman.
But its history can be traced back much further. The windmill is believed to have been built by the family of the first Dutch settlers, brothers Abraham and Jacob Schellinger, who arrived in the hamlet of Amagansett, which was established on New York's East Hampton in 1680. About 200 years later, their descendants built this windmill, to provide power for an adjoining apple orchard, which still exists to this day.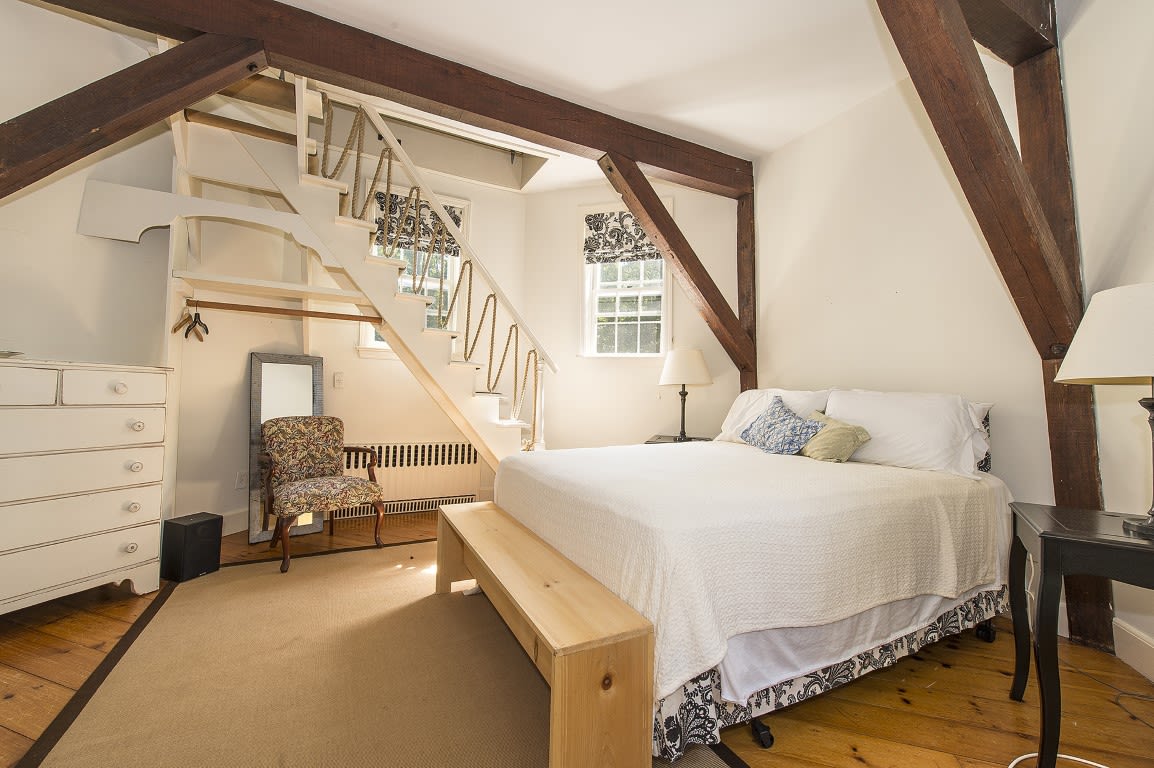 Amagansett roughly translates from the Montaukett language as "place of good water". It was famously the site of a failed Nazi attack during the Second World War, when four German spies were dropped off by a submarine on Amagansett's Atlantic Avenue Beach, from where they made their way to the village's train station and boarded a train to New York. A member of the hamlet's coast guard spotted the strangers on the beach and promptly alerted the police and the FBI.
Rubin bought and renovated the property in the 1950s, adding a tennis court and using it as a place to entertain guests. The small two-bedroom home may only measure 1,300 square feet, but it is set on a 2.1 hectare plot, and the Atlantic Ocean and Napeague Bay are only a few minutes away.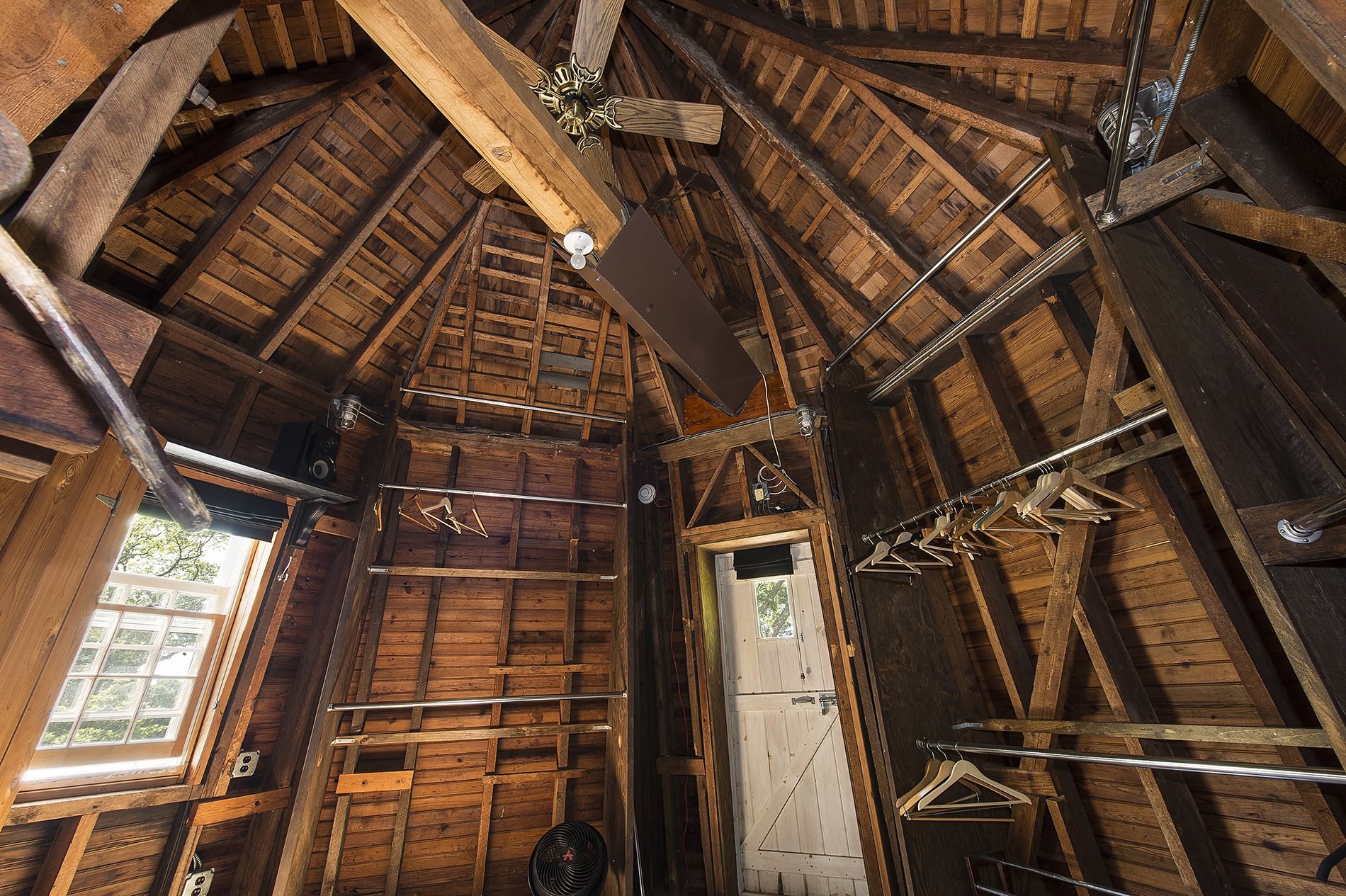 The heart of this home is an 18 metre by 18 metre hexagonal living room, with wide-plank floors and exposed-beam ceilings that make for a cosy, inviting space. A stairwell leading to the upper floors features a rope banister, adding to the property's rustic charm.
The first floor of the structure is home to a kitchen, bathroom and bedroom, while the main bedroom is on the second floor. Above this is an unfinished "tower room", which once housed the mechanical workings of the windmill's sails, as well as a brake that would stop them. Many parts of the original hand-hewn structure are still to be found here.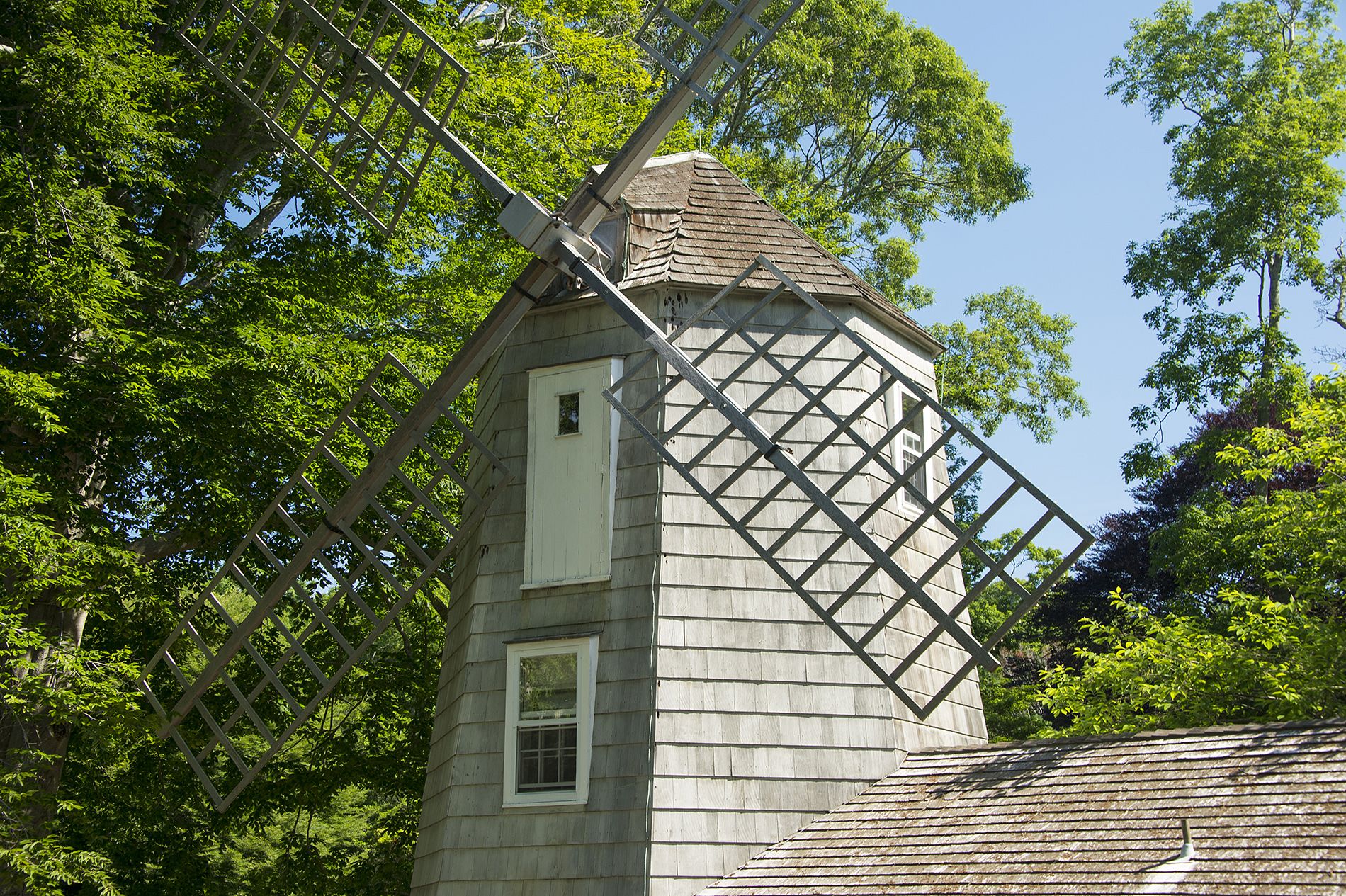 Amagansett is within commuting distance of Manhattan, but offers a laid-back, coastal vibe that has made it a popular resort location, and a number of celebrities have set up second homes in this part of New York State over the years, including Jerry Seinfeld, Gwyneth Paltrow and Chris Martin, Bill and Hillary Clinton, Paul McCartney and Scarlett Johansson. Marilyn Monroe and Arthur Miller also spent a summer here in the late 1950s.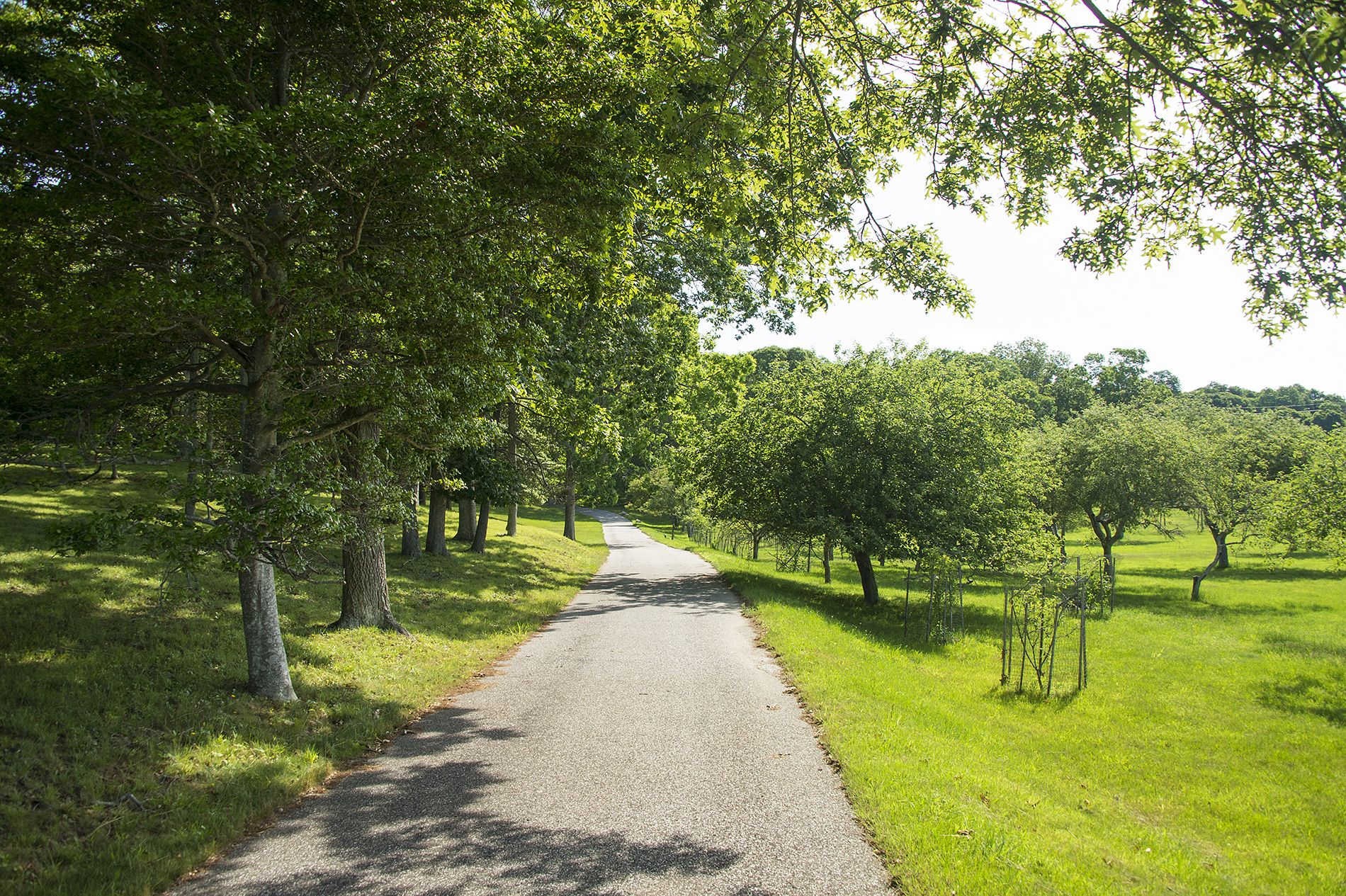 'People don't have a clue about their bodies'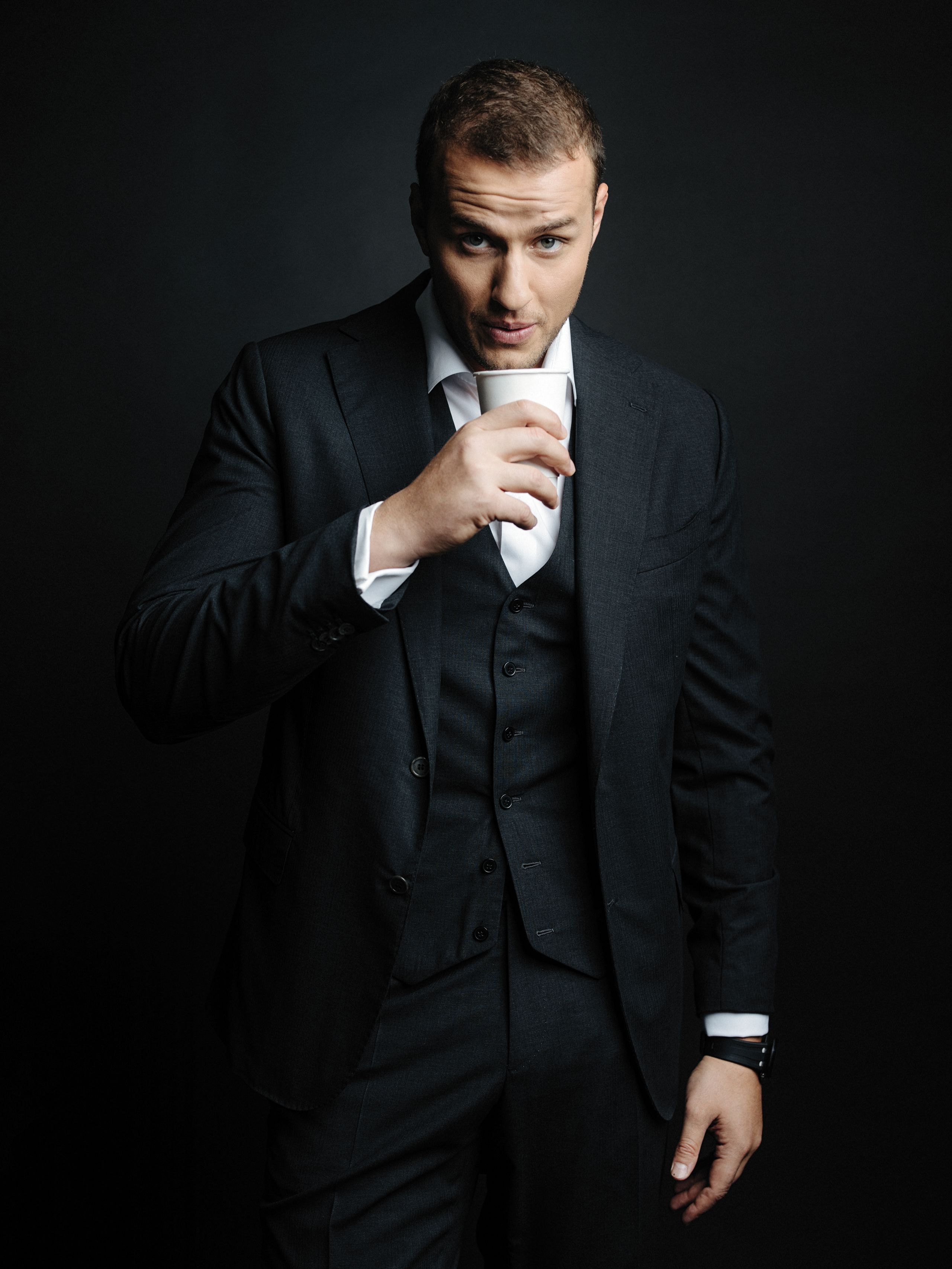 Vadim Fedotov, founder of Bioniq
Vadim Fedotov, founder of Bioniq
The average person knows more about their car than the inner workings of their body, Vadim Fedotov, founder of Bioniq, tells Selina Denman, which is why he launched his personalised health system
Since health is true wealth and personalisation is the new byword for luxury, it seems only fitting that the latest frontier in wellness consists of solutions that are completely customised to individual needs.
None more so than Bioniq, which made its UAE debut at the end of last year. The research-led health system aims to help people optimise their wellness through a multi-pillared approach. "The mission of Bioniq is to make health accessible and actionable," the brand's founder and chief executive, Vadim Fedotov, tells me.
When he's speaking at conferences and events, Fedotov likes to kick things off with a simple exercise. "I'll ask the audience: 'Who has a car?' And they'll raise their hands. I'll ask: 'What car do you have? What kind of engine? Is it gas or diesel? What horsepower?' They'll answer. And then… 'What's your blood type?' People don't know. They don't have a clue about their bodies. We know so much about things we are going to throw away in three years, but we have no idea about the one thing that's going to be with you your entire life," he says.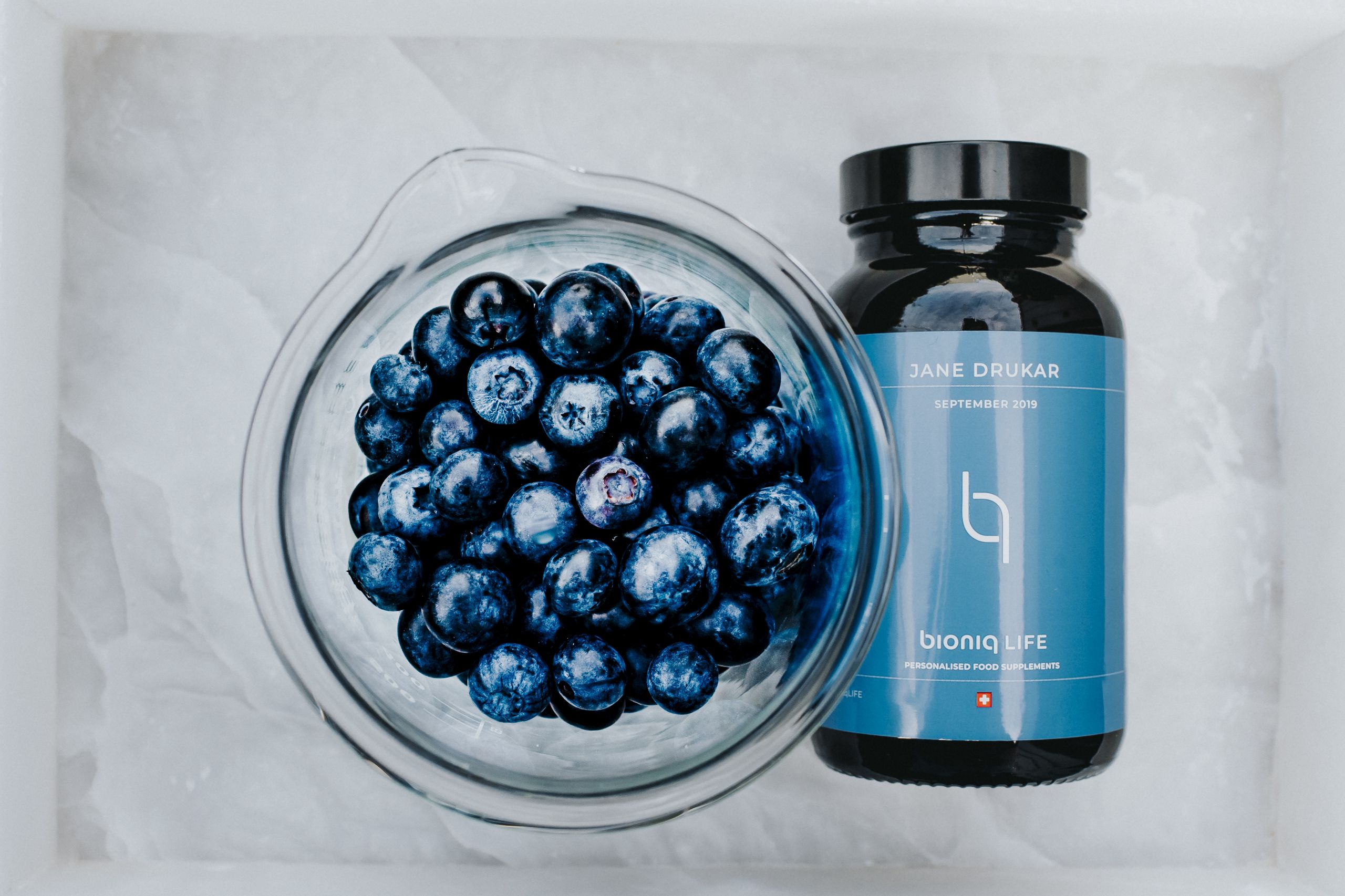 Bioniq helps its customers to garner insight into the inner workings of their bodies, but also offers actionable solutions to help them streamline their health. Once you've subscribed to the Bioniq Life programme, a medical professional will come to your home or office and conduct a blood test. Your blood is then measured against 50 parameters, which include metabolic markers such as glucose, triglycerides, cholesterol and homocysteine levels; iron and other micro-elements, from ferritin and calcium to magnesium; hormones such as testosterone and TSH; vitamins; liver function; and haematology.
The results are displayed on the Bioniq app, on your personalised dashboard, which also flags areas of concern or potential improvement. A unique algorithm developed by Bioniq, based on the biochemical analysis of more than two million data points, taken from 30,000 blood tests, supports the recommendations made by the brand's health experts.
A face-to-face, one-on-one consultation with a nutritionist is scheduled after the results come in, and you are given advice on how to tweak your diet to counter your specific health issues. All these recommendations are then added to your personal dashboard, so you can go back and refer to the recommendations whenever needed.
And, as the pièce de résistance, Bioniq creates a bespoke formula of probiotics, vitamins, enzymes and micro-elements that is tailored to your unique health needs, as highlighted by your blood test. This, too, is delivered to your doorstep, in personalised bottles with your name and unique recipe printed on the label.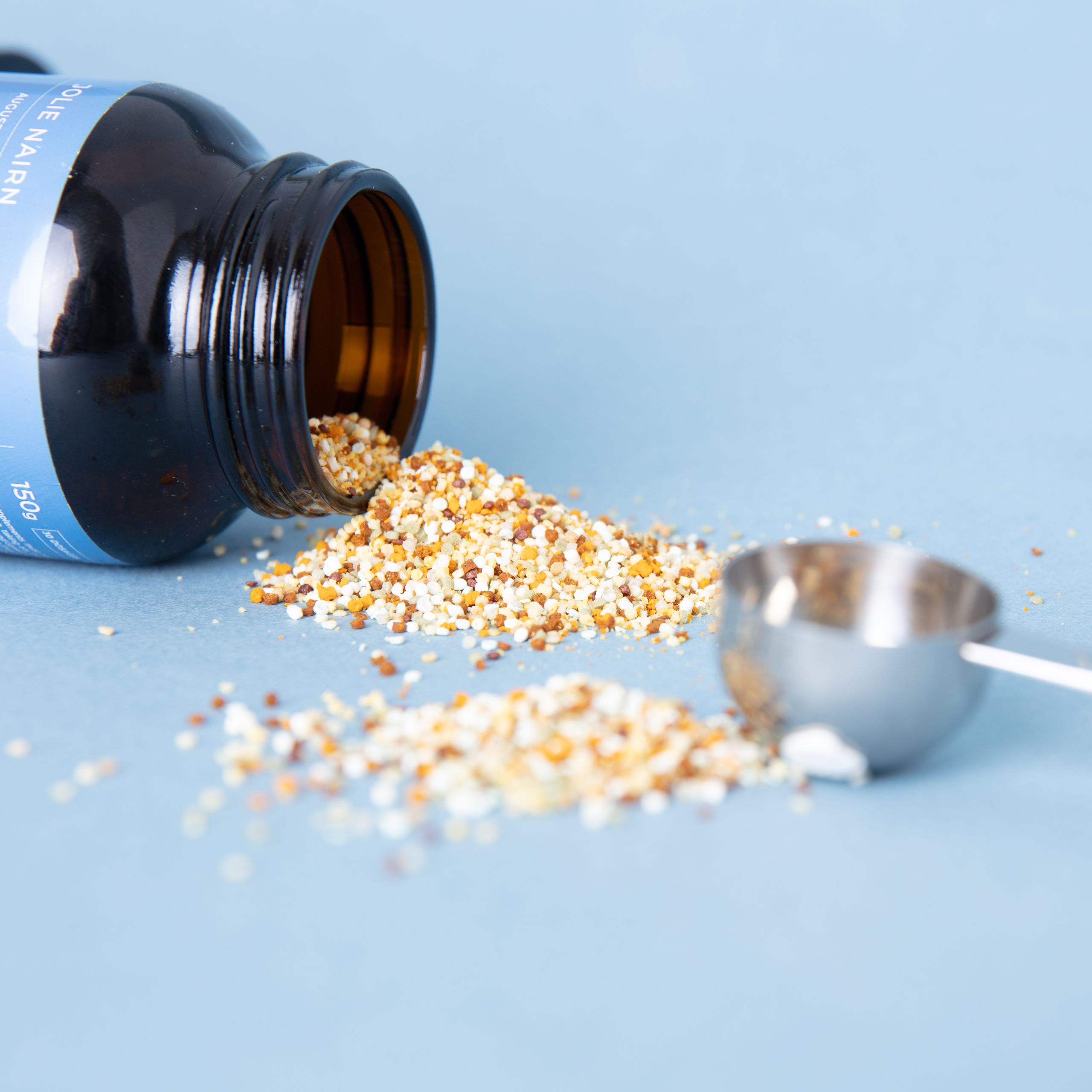 The raw materials for the formula are manufactured in a licensed laboratory in Switzerland, in the form of patented granules that are taken twice daily and dissolve over a period of 12 hours. They deliver the 40 or 50 ingredients that Fedotov says the average person requires (although they can contain up to 120 elements), while removing the need for those endless rows of individual supplement and vitamin bottles that clutter up many a bathroom cabinet or bedside table. "With Bioniq, you are only taking the vitamins you need. A lot of people overdose and take things they don't need. We take the guesswork out of it. And it changes with every blood test you do."
Should your blood results warrant it, the team may recommend that you consult with a specific medical professional. "The thing we realised, which was eye-opening, was a third of the people who do the test, who get personalised micronutrients and nutritional consultations, have illnesses or are inclined to illnesses they don't know about. Quite early, we realised this was a preventative health thing. Before you can optimise your health, you need to figure out if you are actually healthy," says Fedotov.
Bioniq is one of those ideas that's so brilliant, you can only wonder why it hasn't been done before. "The best ideas are the ones where, when you tell someone else, they say: 'That must already exist. That's so obvious,'" he acknowledges.
Born in Russia and raised in Germany, Fedotov comes from a sporting background, so wellness and peak physical fitness have always been top of mind. His father was a professional tennis player, while he himself played basketball for the German national team before moving to the US to further his career.
"I studied in New York and also played in the US. During my career, I had four major knee surgeries. A lot of doctors tried a lot of different procedures on my knees to figure out what would work best, which opened up the world of rehabilitation and health optimisation to me. Quite early on, I realised that I would not have a very long career because my body was just not made for professional sports. So I went into corporate."
His career has included stints as chief executive of Groupon Russia and Ukraine, and then of the largest media holding company in Eastern and Central Europe, Gazprom-Media. "There, I was heading corporate ventures, so I would invest in start-ups. I'd speak to the founders of these start-ups and realise their passion and what they were going through. And I would think to myself: 'Why am I not on the other side? Why am I not creating?'"
In his early thirties at the time, Fedotov was still quite heavily invested in health, nutrition and sports, but despite that, he explains: "I would be tired at lunch; in the evening I'd feel sluggish and wouldn't want to work out. On the weekends, I just wanted to stay in. I didn't feel energised or optimised. And I thought: 'How is this possible? I am way too young to feel this out of shape.'"
He recalls visiting a doctor to try to understand what was happening to his body. "The doctor said: 'OK, you have to do these blood tests; they are going to cost $1,000. In a week's time, you'll come back and I'll tell you what you need to do.'"
So Fedotov did his blood tests, waited a week and went back to the doctor, invigorated by the idea that he would finally be getting some answers. "The doctor said: 'Yeah, you're fine. You're not ill.'
"I knew that. But I realised that from a doctor's perspective, in this instance, anyway, they put people into two categories. If you're ill, they will treat you. If you are not ill, you're not ill. And I realised that in the medical world, this is fine. But in my world – of people who want to feel better and optimise themselves – you need a little bit more."
It comes down to what healthy really means. At its most basic level, healthy can mean not sick. But there's a gap between not being sick and your body performing at its optimum. And this is the gap that Bioniq is aiming to fill.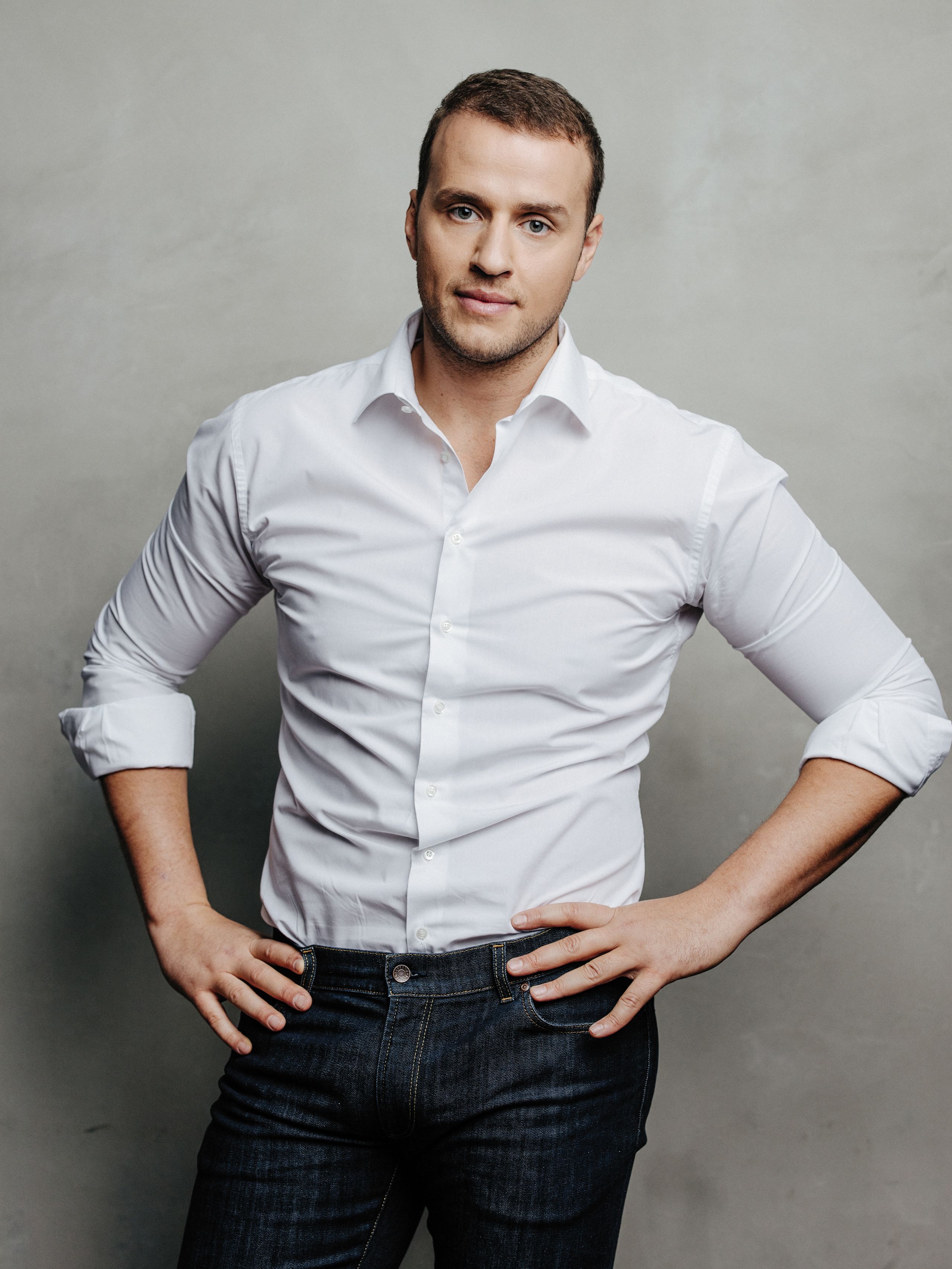 Fedotov teamed up with Dr Constantin Karuzin, a sports doctor and neurosurgeon who had spent 14 years conducting clinical trials for leading pharmaceutical companies such as GlaxoSmithKline from the UK and Pfizer from the US. Bioniq was officially launched in London in 2019 and then across Russia in July of the same year. The UAE was an obvious next move, explains Fedotov.
"In London, a third of our inquiries were from people from the UAE. We did a lot of research here. Unfortunately, this region has a lot of issues in terms of diabetes and cholesterol and everything around that. So we see a lot of things we can help with. Thirdly, people here are willing and open to investing in their health."
Long-term partnerships with world-renowned medical facilities, coupled with economies of scale, allow Bioniq to offer its services in the UAE for Dh1,600 a month, or Dh1,500 if you prefer to go to the lab to do your blood tests.
Before the Covid-19 pandemic, Bioniq's core customers were essentially "early adopters, anti-ageing experts, women who wanted to increase their vitality, men who wanted to increase their cognitive function at work, or triathletes who wanted to perform better". But now, with the pandemic alerting us all to the fact that we need to pay even more attention to our health, there has been a notable shift in the profile of the average Bioniq customer.
"Our target audience used to be 35-plus-year-old women and 40-plus-year-old men. It's now 28-plus. People are wondering what's going on with their body, and are more used to doing blood tests and PCR tests, so are more comfortable with the process. People are also choosing their health over the purchase of other items. There is a huge shift going on."
While the minimum Bioniq Life subscription period is two months, the idea is that people make this a long-term part of their health management strategies, redoing the blood tests every eight weeks and receiving a newly tailored formula that adapts to any changes in their results. "I'm not interested in doing a single blood test with you. I am interested in making you part of the system, so we can positively impact your health in the long run," says Fedotov.
"As one of my clients recently said: 'You are subconsciously taking care of my health so I don't have to.'"
Essential technology
From spa-like bath tubs to slick vacuum cleaners, a selection of gadgets for the body and mind
CordZeroThinQ A9 Kompressor
Vacuum cleaners have come a long way from the bulky eyesores of yore, as LG's latest cordless stick vacuum, the LG CordZeroThinQ A9 Kompressor, proves. The new upgraded model is suitable for all types of floors and comes with a new sleek charging station that automatically cleans out and recharges the vacuum after every use. The new CordZeroThinQ A9 Kompressor+ comes with six accessories and nozzles, including the 2-in-1 Combination Tool, the Crevice Tool and the Pet Nozzle, which can all be stored within the vacuum's multi-functional stand. Other attachments include the Power Carpet Nozzle, which removes dust from carpets using powerful suction; as well as the Power Mop attachment, which promises spotless hard floors. One-touch controls, two quick-change battery packs and removable washable filters also enhance this machine's ease-of-use and effectiveness.
Launch date yet to be revealed, www.lg.com
---
Kohler Stillness Bath
Kohler's efforts to transform our bathrooms into spa-like havens continue with the brand's new Stillness Bath. Inspired by Japanese forest bathing, or shinrin-yoku, the bath combines water, steam, lighting and aroma for the ultimate at-home indulgence. Designed to "relax the mind, soothe the body, and renew the spirit", while transforming the bathing ritual into an exercise in mindfulness, the bath fills from the bottom, before overflowing into a wooden moat to create a soothing sound. The bath is surrounded by full spectrum lighting to set the mood and enable its users to engage in a spot of chromatherapy. Finally, fog envelops the surface of the bath to create a fully immersive experience, which can be enhanced with the addition of aromatherapy oils.
Stillness bath, launching later this year, www.me.kohler.com
---
Wave Plus
We spend 90 per cent of our time indoors, where the quality of the air is often two to five times worse than it is outdoors, according to Airthings. In response, the company has launched a series of devices designed to monitor indoor air quality, and alert users if anything is awry. The award-winning Wave Plus has six sensors, which measure radon, CO2, VOCs, humidity, temperature and air pressure. Waving your hand in front of the device will prompt it to give you a visual indication of overall indoor air quality – it will light up green, orange or red, depending on its assessment. A companion app allows full visibility into your short and long-term indoor air quality levels, and allows you to view, compare and export data, as well as receive tips to reduce indoor air hazards, optimise ventilation and save on energy costs.
Wave Plus, $229, www.airthings.com
---
Foreo Bear
Cementing its position as a leader in futuristic skincare solutions, Swedish brand Foreo has unveiled the Bear and Bear Mini. The two facial toning devices are part of what Foreo claims is a completely new category: facial fitness. They use a combination of microcurrent and T-sonic pulsation technology to tighten and firm more than 69 muscles in the face and neck – the microcurrents tone the skin, while Foreo's signature T-sonic pulsations relax facial muscle tension points, smoothing the appearance of fine lines and wrinkles. The devices have five intensity levels, which can be adjusted via Foreo's For You app. An Anti-Shock System, featuring technology patented by Foreo, adapts the treatment to the skin, protecting it from uncomfortable discharges. Bear comes in a peppy shade of fuchsia, while Bear Mini is available in pearl pink and lavender.
Bear, Dh1,350, Sephora stores across the UAE and www.sephora.ae; Bear Mini, Dh900,www.sephora.ae
---
Trova Home
If you need to keep personal or private belongings somewhere safe – shielded from the prying eyes of the kids or the jaws of your rambunctious puppy, for example – Trova has you covered. The company offers beautifully designed and discreet storage devices: Trova Go is small enough to fit in your pocket or hand bag, while Trova Home is a biometric smart home safe that doubles as a striking interior design feature. Measuring 36.8 centimetres x 19cm x 10.8cm and made from lightweight aluminium alloy, Trova Home can be bolted down to any surface, has a humidity sensor, and can be accessed using a "tap to open" feature on your phone. The device, which comes in sandstone and charcoal versions, is wirelessly connected via Bluetooth and Wi-Fi, and accessible through biometric scanning – it pairs with an app on your phone, where you input a thumb print, retina scan or pin code to access the device. It also has a smart notification feature, alerting you if the device has been disconnected or left open; or if it has been moved or used by someone else.
$549, launching in July, www.trovaofficial.com
---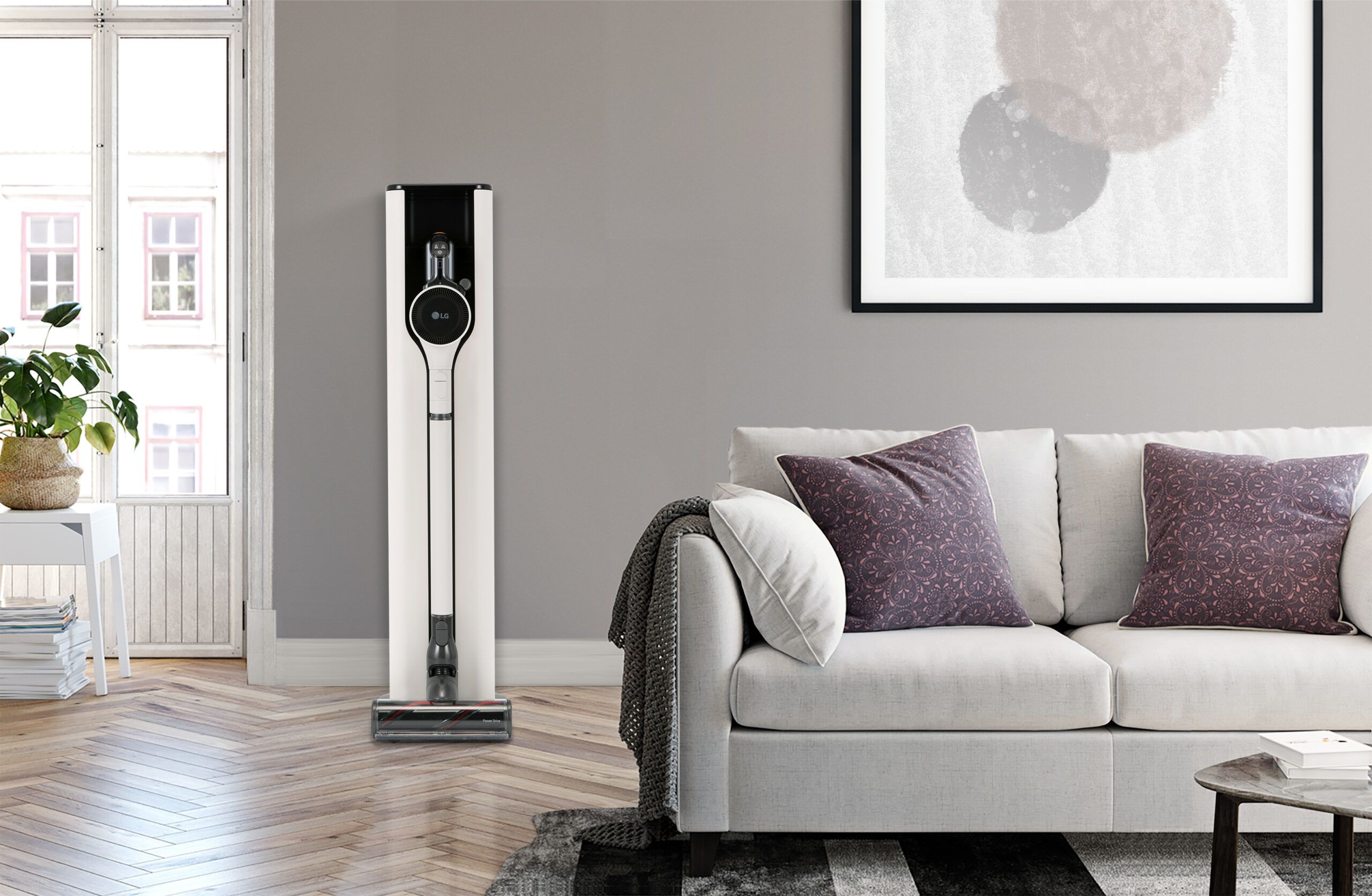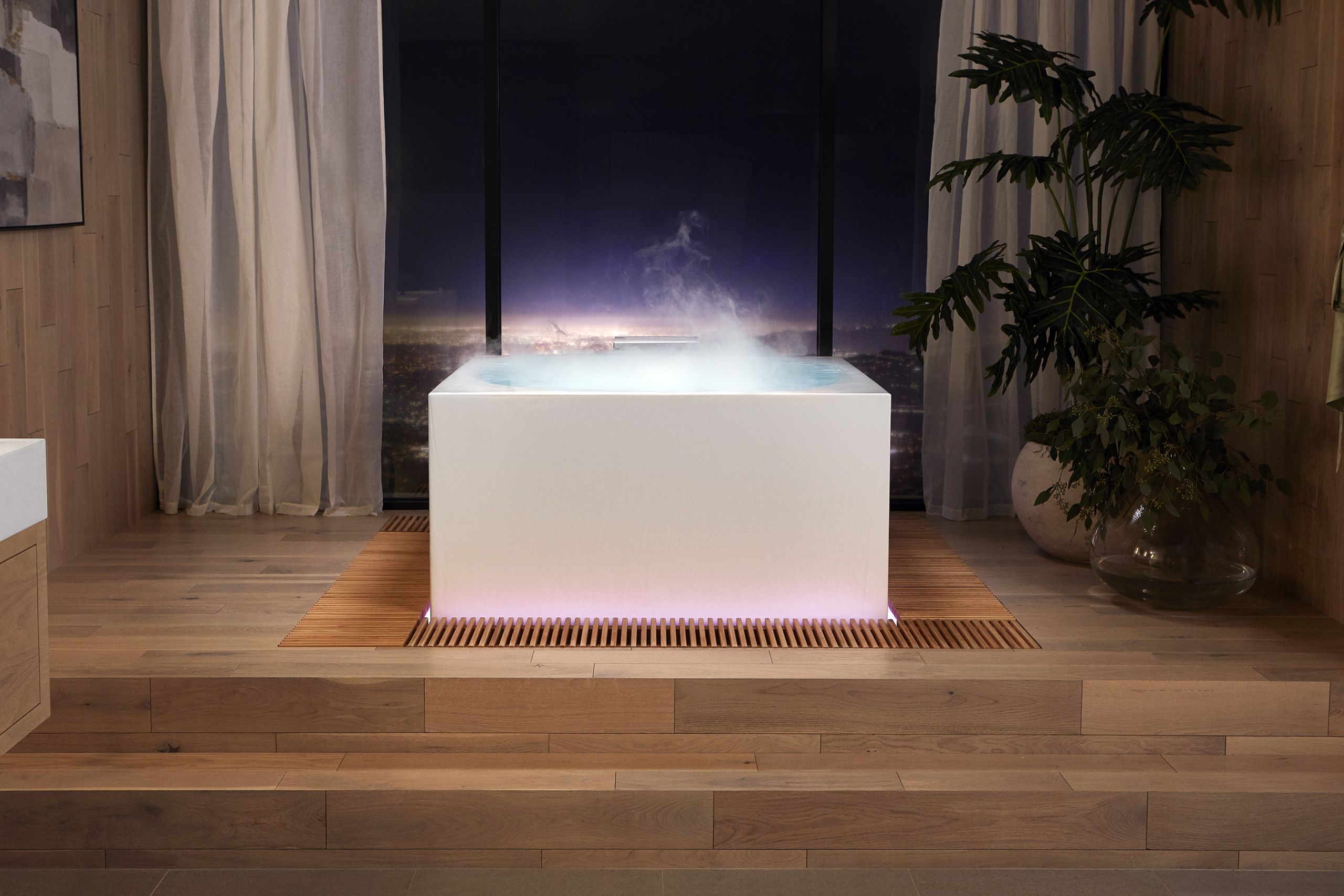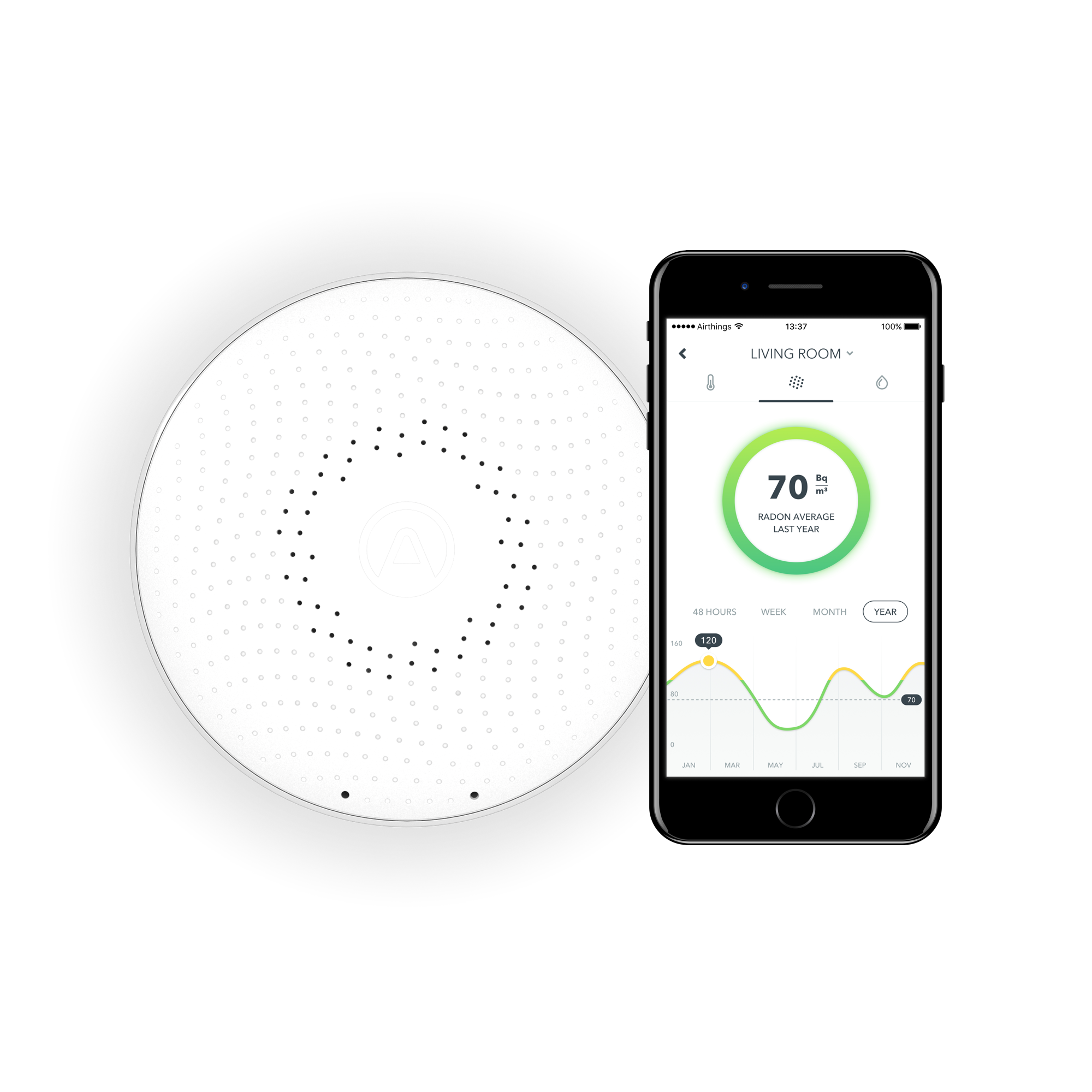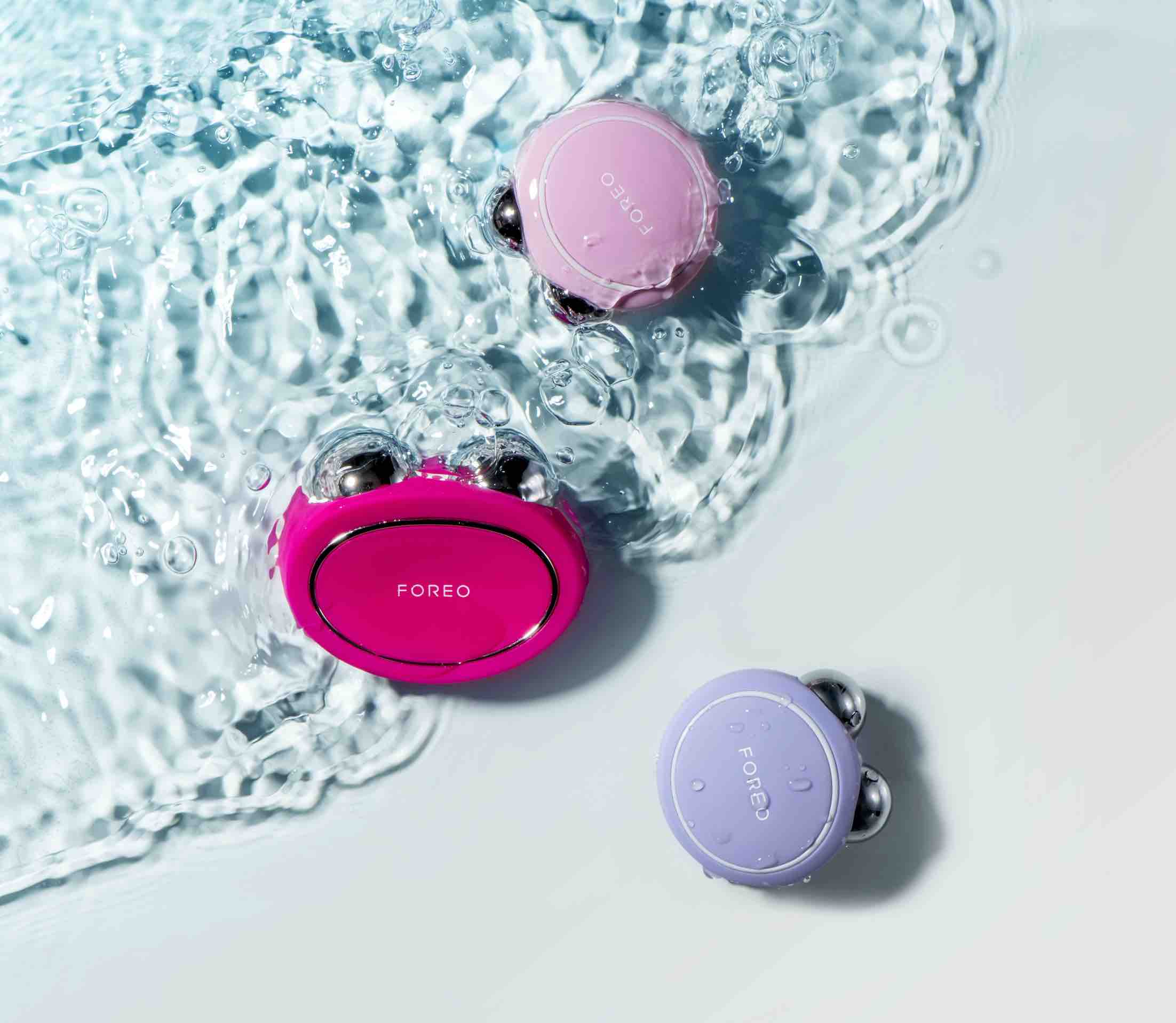 'It's a beautiful business'
Arrigo Cipriani reflects on seven decades in the hospitality industry.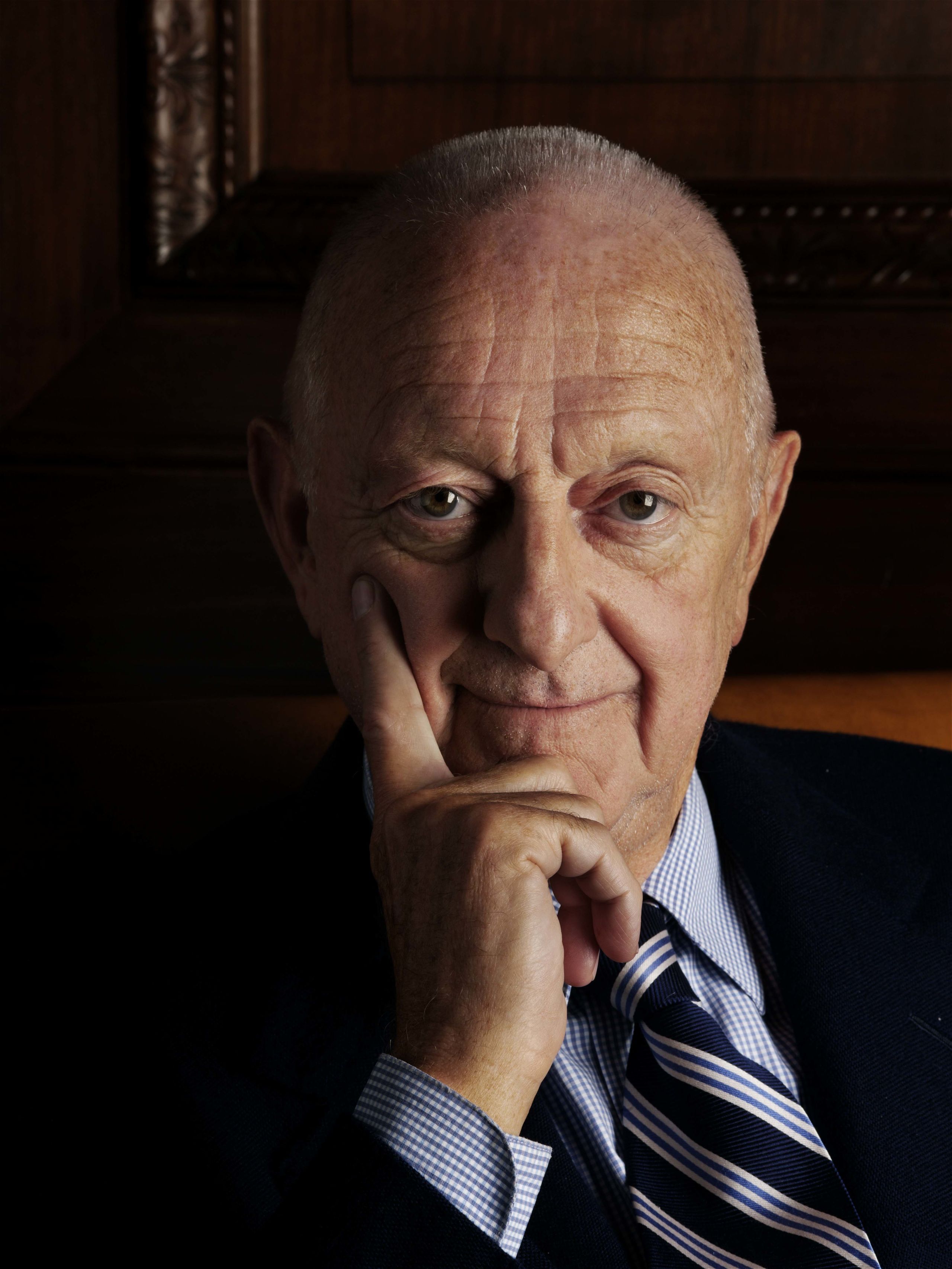 At the age of 89, with a family name that is recognised the world over, Arrigo Cipriani has earned the right to be irreverent. He famously refers to the Michelin Guide as "that tyre guide"; has been a vocal critic of Italy's Covid-19 lockdown strategies; dubs nouvelle cuisine a "revolution of the rich"; blames Facebook for turning us all into robots; and credits Gordon Ramsay with destroying Britain's culinary heritage. And that's just within the first 15 minutes of our conversation.
I meet the impeccably dressed Italian restaurateur at the Four Seasons Resort Dubai at Jumeirah Beach, where, in a corner of the lobby lounge, he regales me with anecdotes of celebrity encounters, his cutting assessment of the modern dining scene and recollections from his 70 years working at Harry's Bar, the world-famous venue established by his father in Venice in the 1930s.
Ostensibly, we are here to talk about the family's latest venture in the UAE, Cipriani Dolci, which opens this month in The Dubai Mall's Fashion Avenue. But, as I soon learn, a conversation with Arrigo is not a linear thing – you are whisked from 1930s Venice to 1980s New York to modern-day UAE in a matter of sentences; a question about the luxury industry leads to reflections on death; and most conversational threads loop back to his father, the formidable Giuseppe Cipriani.
The Cipriani story starts 90 years ago, in Venice, when Giuseppe opened Harry's Bar in a quiet corner of the city on May 13, 1931. As the story goes, in 1929, Harry Pickering, a descendant of a wealthy Boston family, arrived in Venice and spent two months at the Europa Hotel – largely in the bar where Giuseppe worked. When Pickering's family cut him off financially because of his decadent lifestyle, Giuseppe lent him 10,000 Italian lira, a large amount of money in those days, so the American could get back home.
Two years later, Pickering returned to Venice to repay his debt. "Mr Cipriani, thank you," he reportedly said. "Here's the money. And to show you my appreciation, here's 40,000 lira more, enough to open a bar. We will call it Harry's Bar." Incidentally, Arrigo is the Italian for Harry – but Giuseppe named his son after the bar, not the other way around.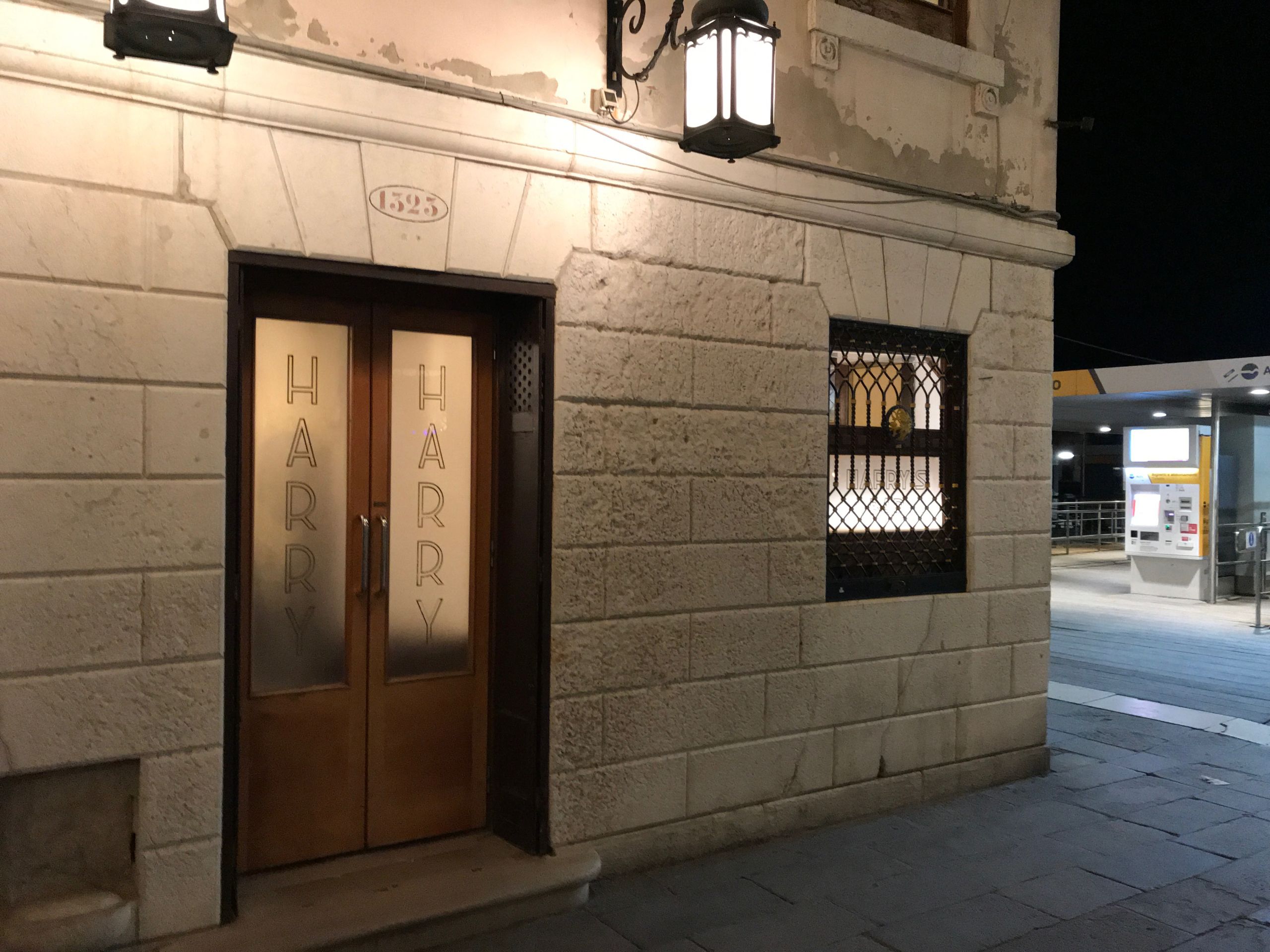 Harry's Bar soon became a favourite with artists, writers and aristocracy. Ernest Hemingway was a regular, but you might also have stumbled across Charlie Chaplin, Truman Capote, Orson Welles, Aristotle Onassis, Katharine Hepburn or Baron Philippe de Rothschild in the tiny warehouse facing the Grand Canal. "My father chose to open in aplace where all the shops went bankrupt, because there was no connection with San Marco square; it was a dead end. He wanted to have it there, because he said he wanted customers to come, not because they happened to pass in front of it, but because they decided to come there. Motivation is the key," Arrigo tells me.
Harry's Bar is famed for inventing carpaccio – in 1950, countess Amalia Nani Mocenigo, one of the venue's regular customers, arrived for lunch and announced that her doctor had put her on a "no cooked meat diet"; Giuseppe retreated to the kitchen and promptly reappeared with what came to be known as Carpaccio alla Cipriani, a selection of paper-thin sheets of raw filet mignon laced with a white sauce, named in reference to the red and white paintings of Italian artist Vittore Carpaccio. The venue was declared a national landmark in 2001 by the Italian ministry for cultural affairs.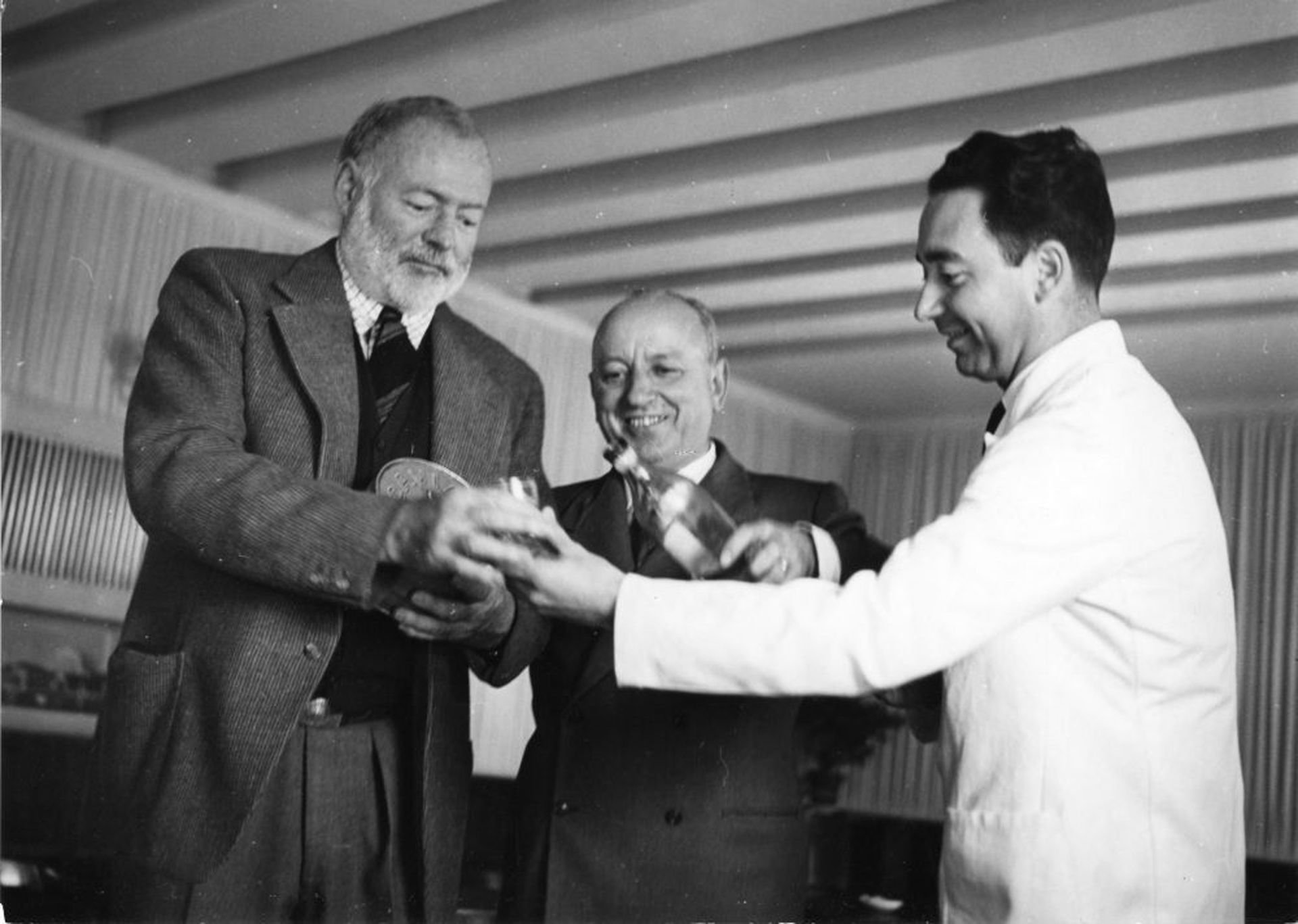 From the beginning, the Cipriani aesthetic has been uncluttered and unpretentious. At Harry's Bar, simple trattoria-style food was served on three-legged tables, and this ethos is the cornerstone of the Cipriani brand, Arrigo says. "We can call it the complexity of simplicity, because simplicity is also complex. I have had the most famous people come into Harry's Bar, and they are very simple. They don't insist on having that specific table… because they don't need that table. They'll sit anywhere."
It all comes down to "a lack of imposition", he says. "Restaurants have music. That's wrong. The music of restaurants should be people talking. That is the only music you need. Anything else is an imposition. A restaurant is a place people sit, come together and talk to each other. They have good food and good service. And that's it.
"We don't impose anything on our customers. We don't impose a menu – there is no degustation menu. You can choose whatever you want. I am not against chefs who have three stars or two stars, but they want to show people they are good. No, you have to do things well, nothing else. And you have to keep doing things well, and not just to show that you are good."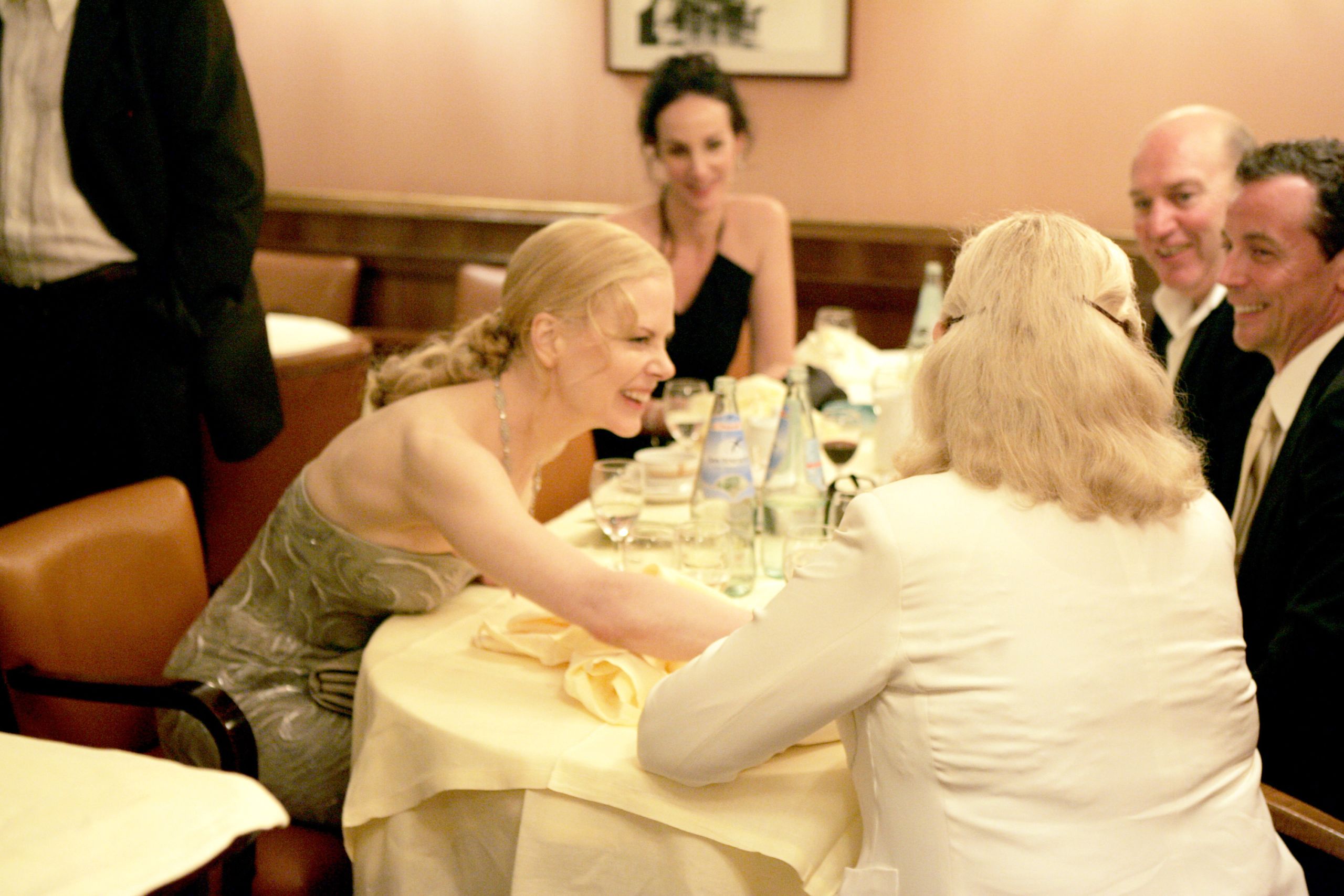 Arrigo identifies 1968 as the year when the food scene changed for ever – but not necessarily for the better. "There was a revolution, but a revolution for rich people. In 1968, rich people wanted to change the world, so they rejected tradition. But tradition is the content, the inside of things. And if you don't have a combination of content and form, there is something missing. Nouvelle cuisine is just about the look. Serving things on a serving plate. But what's important about food is not just the look of it, but the taste on the inside; that is what your body wants."
In 1985, Arrigo and his son, also named Giuseppe, arrived in New York, ready to take on the city's dining scene. They started with Harry Cipriani, located on the ground floor of New York's Sherry-Netherland Hotel, on Fifth Avenue. Once again, socialites and celebrities flocked, from Madonna and John Travolta, to Richard Gere and Mickey Rourke, as well as three James Bonds – Sean Connery, Roger Moore and Pierce Brosnan. More outposts and enormous success followed, but so did scandal, including a long-running spat with Bryan Miller, restaurant critic at The New York Times; a highly publicised dispute with the unions; rumours of mob connections; and a 2007 conviction for tax evasion.
I ask Arrigo whether, if he could go back and live his life over, he would do anything differently. "There are always mistakes. Life is full of mistakes. The important thing is that the mistakes are fewer than the things you got right," is his response. "One thing my father always used to say: 'Life is not too serious'. Don't ever take life too seriously. A sense of humour is the key."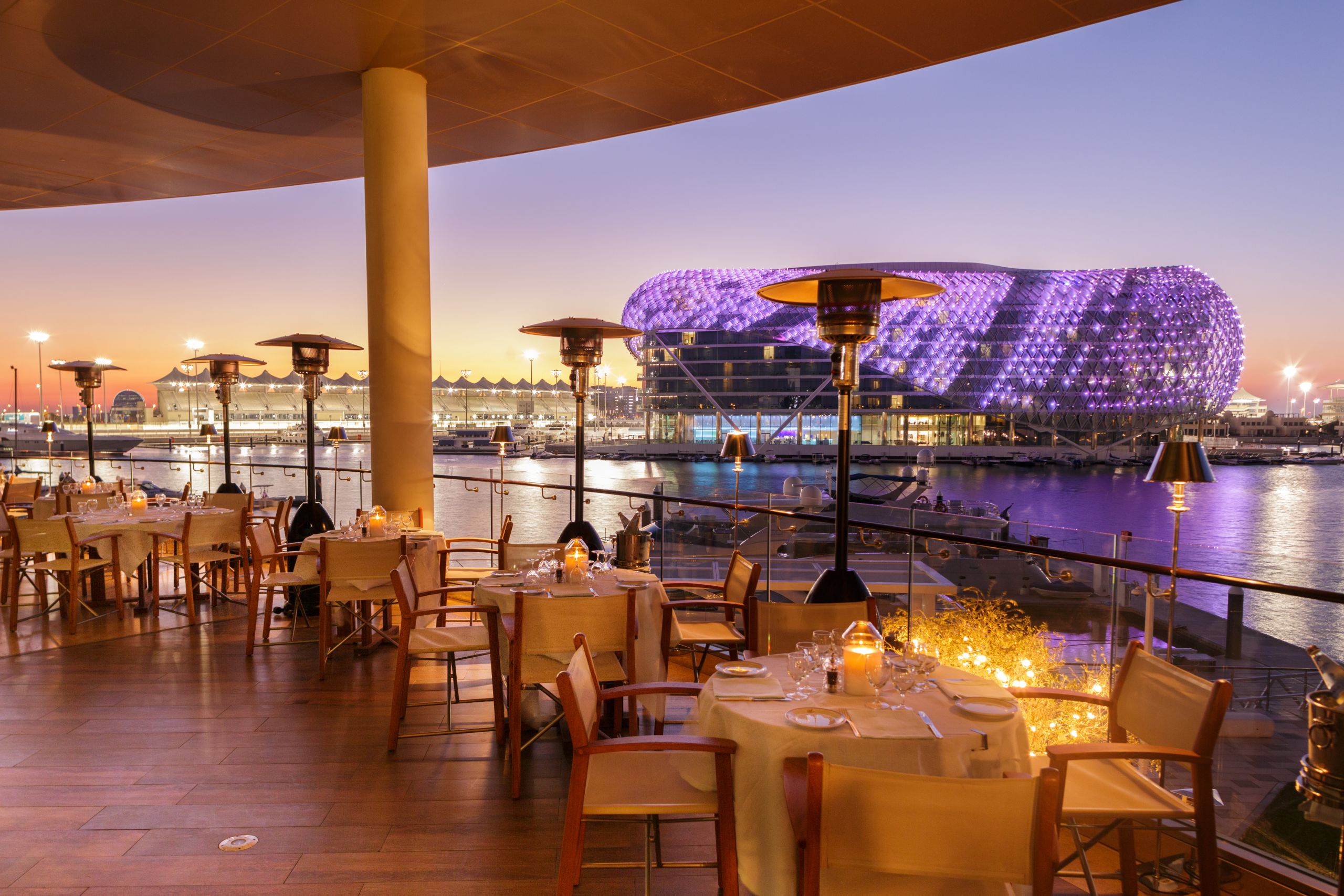 Arrigo's son, Giuseppe, can be credited with driving the international expansion of the brand, which now has outposts in Ibiza, Moscow, Monte Carlo, Hong Kong, New York, Las Vegas, Miami and Mexico City, as well as Dubai, Abu Dhabi and Riyadh. Cipriani Dubai opened in DIFC in 2016, while Cipriani Abu Dhabi has been in the capital since 2011. "My son developed the business around the whole world," Arrigo says. "But he didn't change it. He's a man that looks at all the details. He is much better than I was."
Cipriani Dolci Dubai will offer all the brand's signatures, as well as decadent desserts and traditional Italian pastries. "At a certain point about 35 years ago, I had a new location in Venice that was very very lovely, but quite different from Harry's Bar.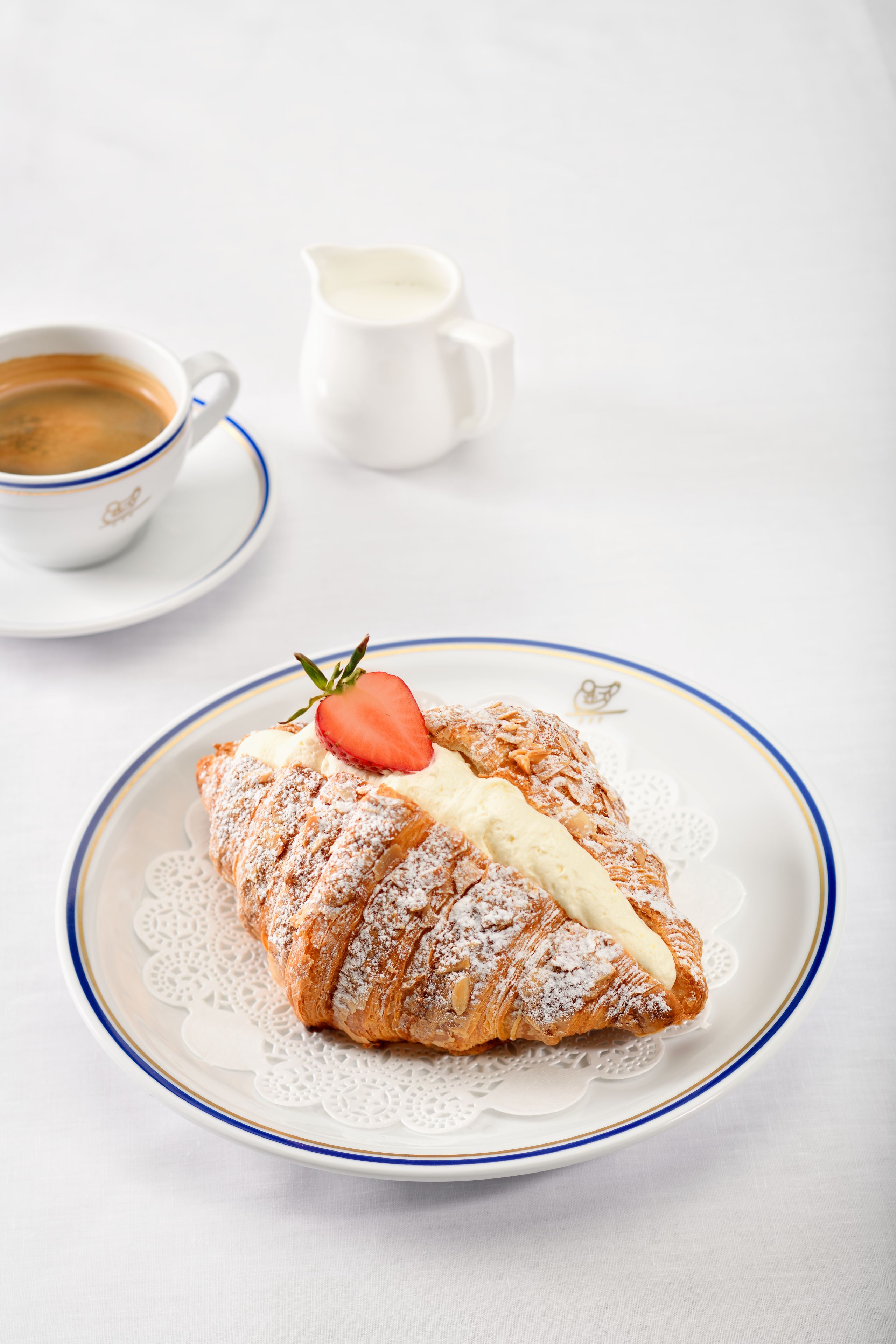 "It was my father who told me to buy it – and he wanted to create a pastry shop. It was on an island, not far from Venice, but I realised that people would not take a boat just to have a piece of cake. So it slowly became a restaurant. It's a lovely restaurant with a beautiful view. And the name Dolci, which means sweets, because of the pastry, remained. Later on, in New York, we chose another place for Cipriani Dolci, and we've decided to duplicate the name in Dubai," Arrigo explains.
This third venture in the UAE is a mark of Arrigo's regard for the country. "I'm in love with this place," he tells me. "Because you are thinking of the future. And in our countries, everybody is becoming stupid."
After seven decades in the hospitality industry, Arrigo still spends much of his time at Harry's Bar, serving guests as his family has done for close to a century. "It's a beautiful business," he says. "You can learn all the time.
"It is like a newspaper. Before it is written, there is nothing. And every day, you can create a wonderful newspaper, or a bad newspaper. It depends on what you write. A restaurant is the same thing. Each day when you start, everything is uncooked, and you can do it well or really badly."
Social Bubble
Stand apart in citrus hues, verdant knits and the softest leathers
Photography | Moez Achour | Fashion director | Sarah Maisey | Model Polina at MMG Models | Hair and make-up Elena Zhosan at Bareface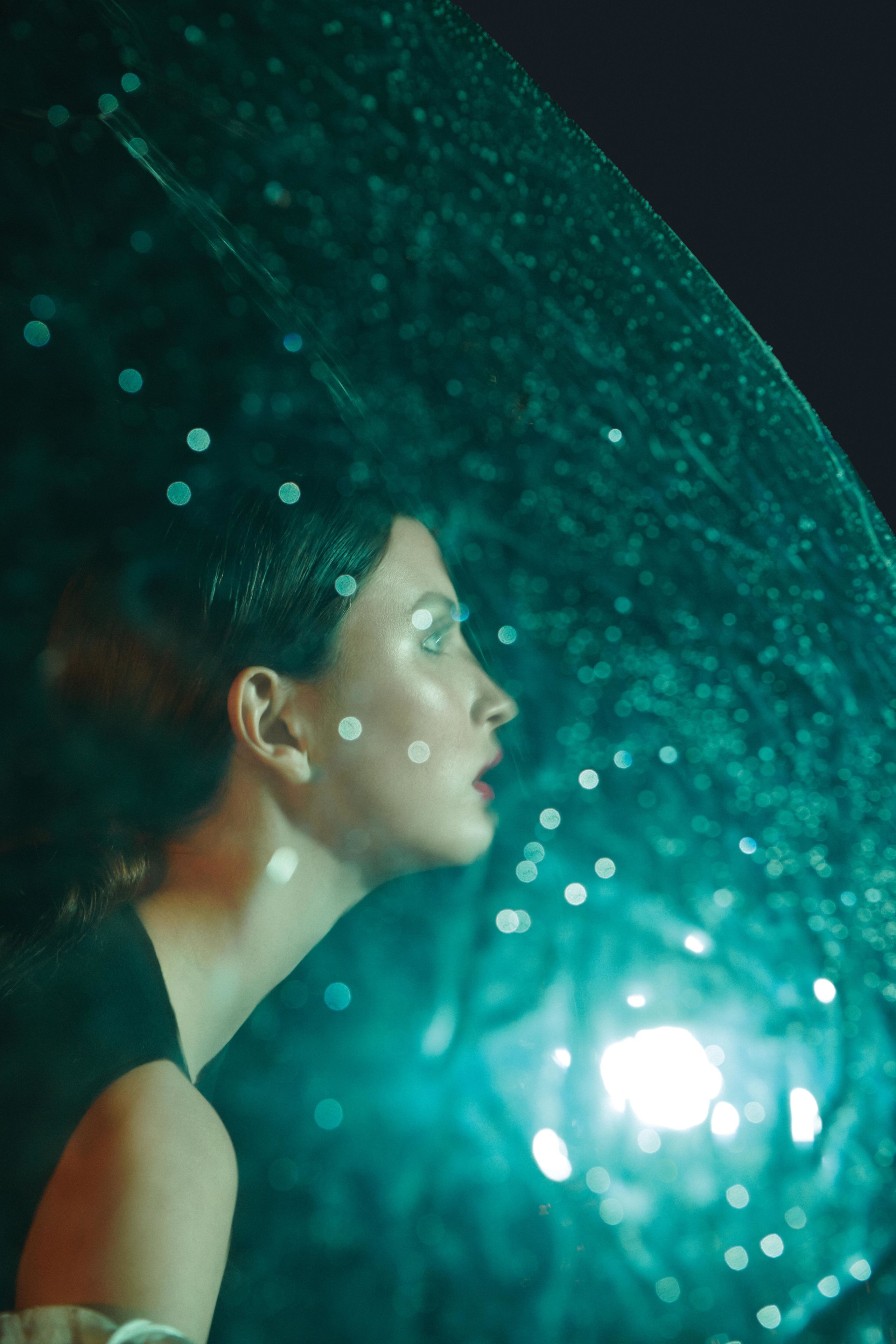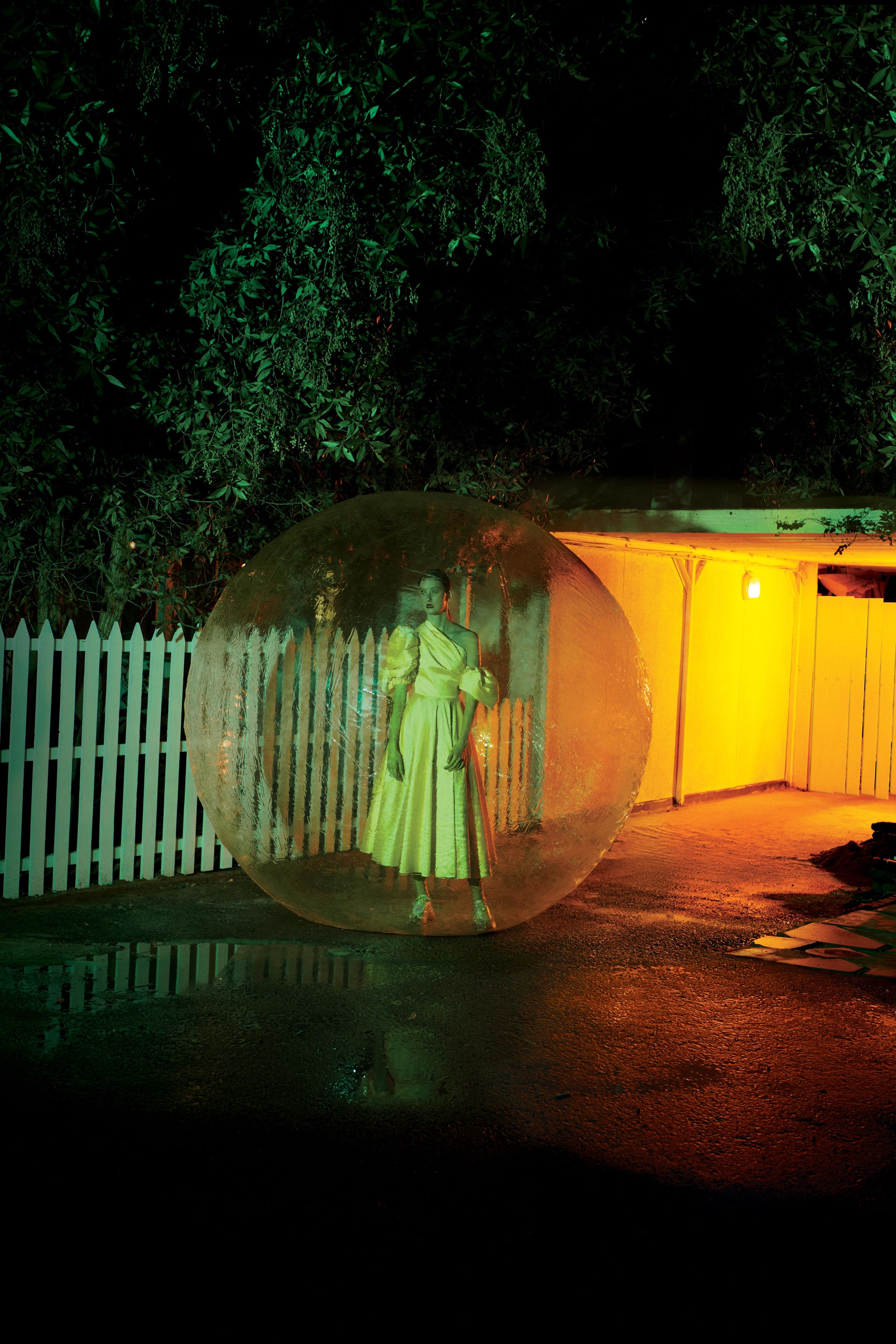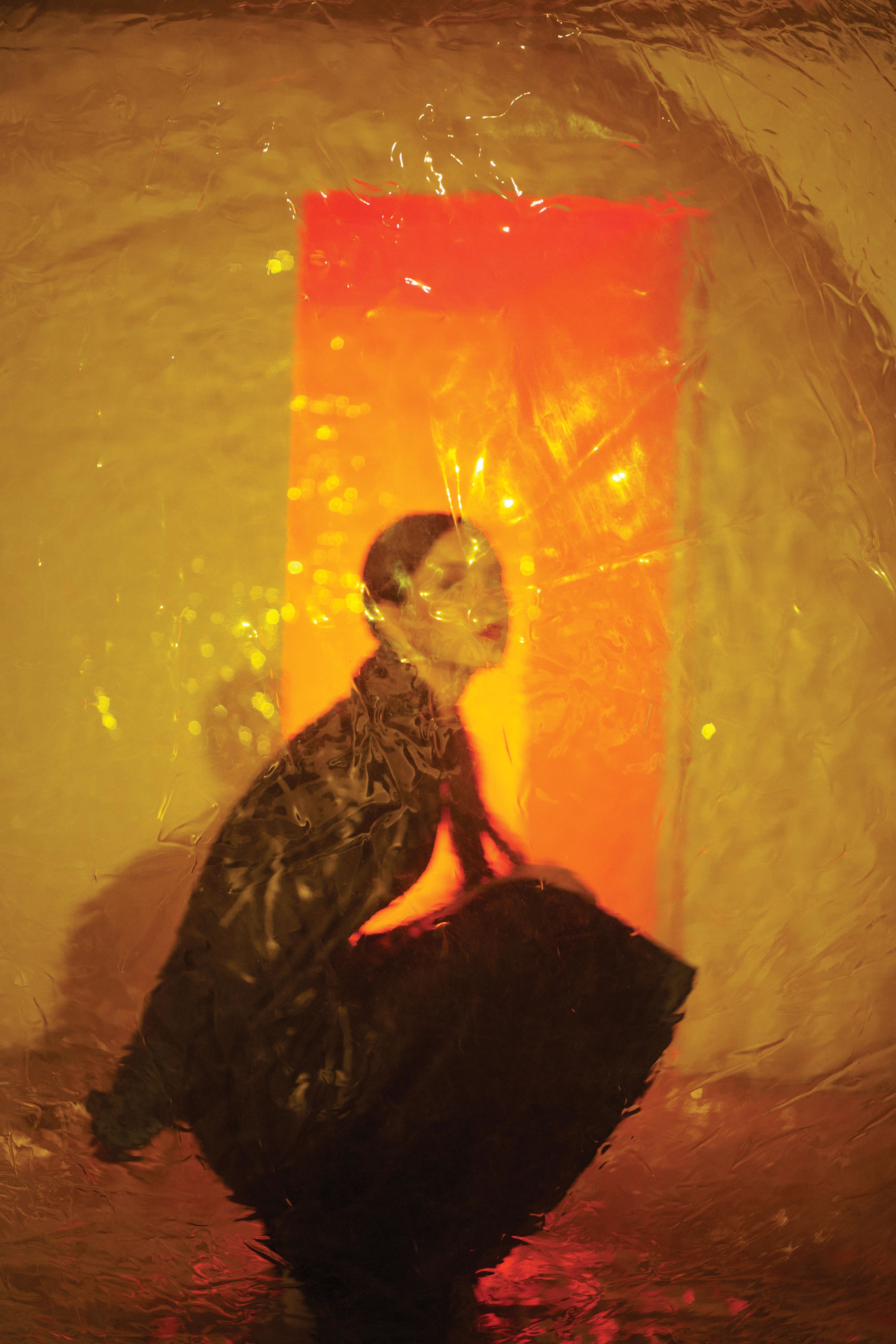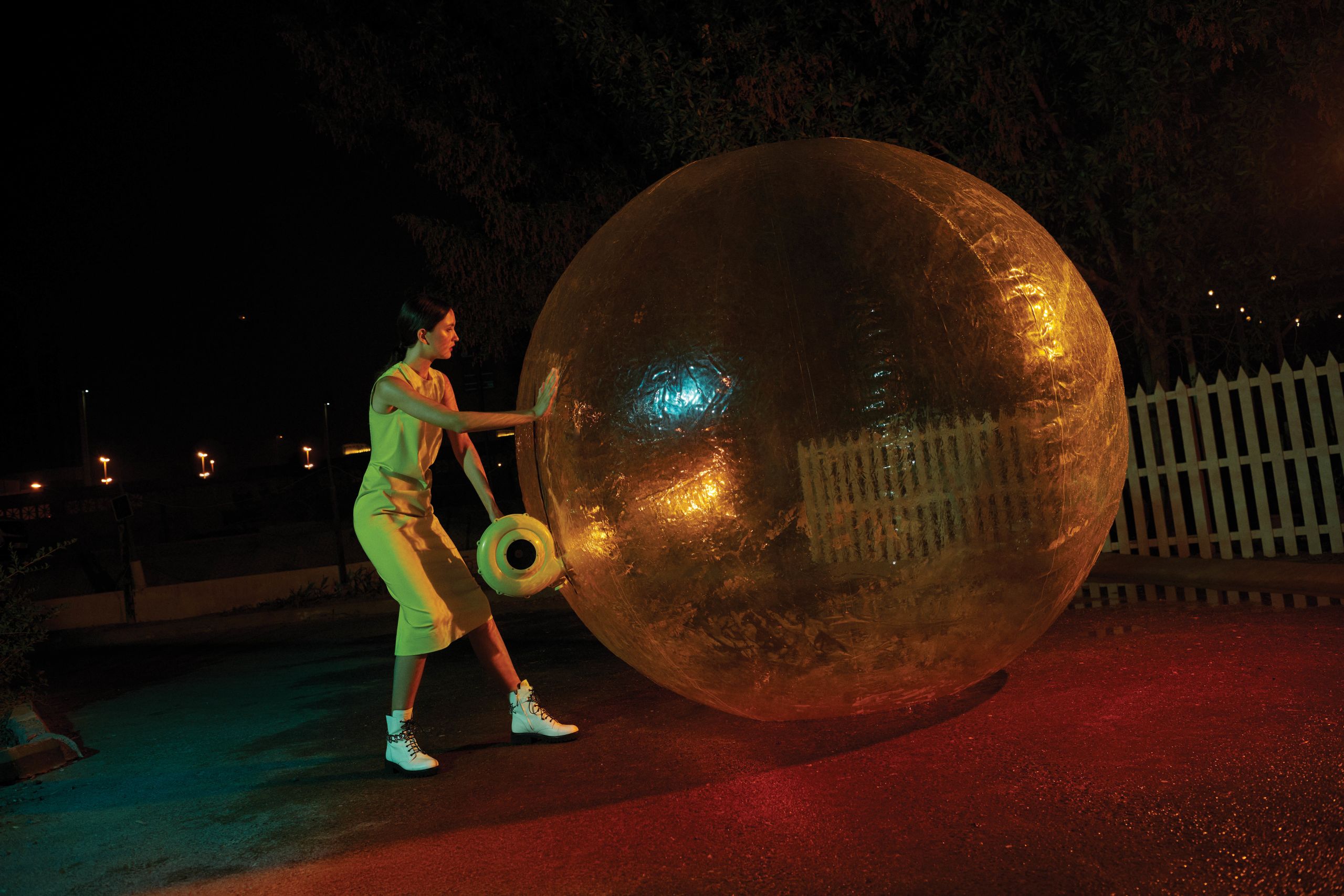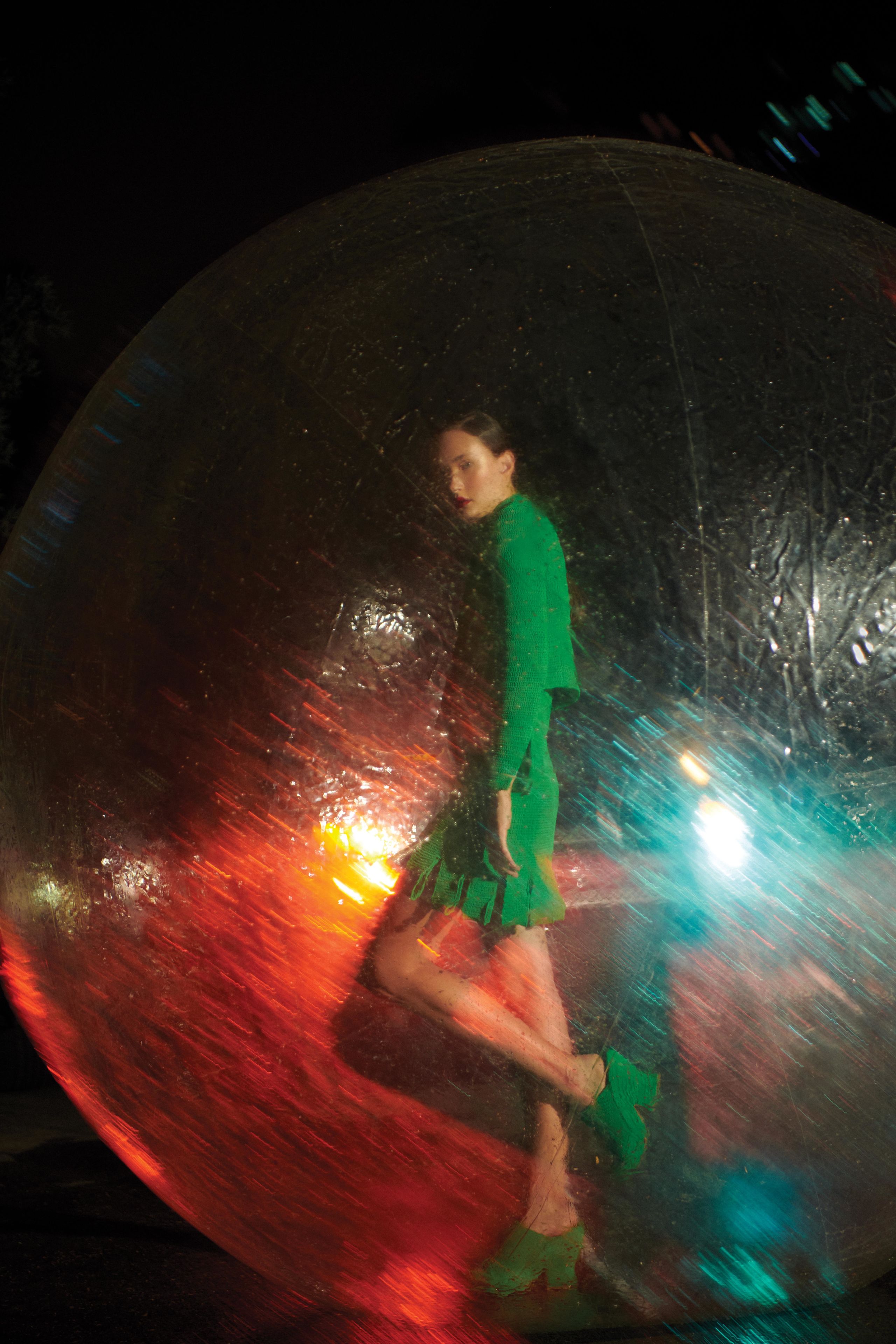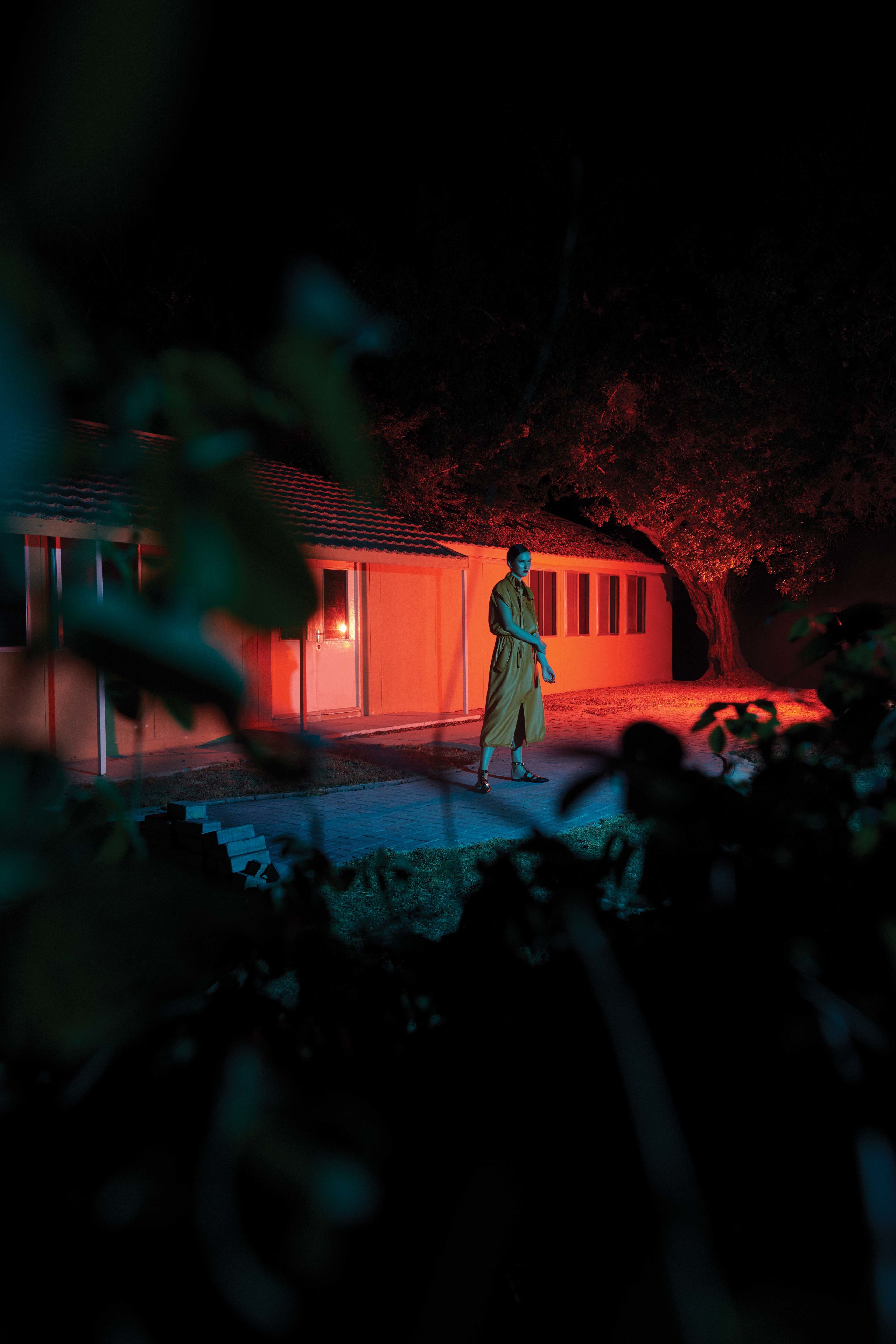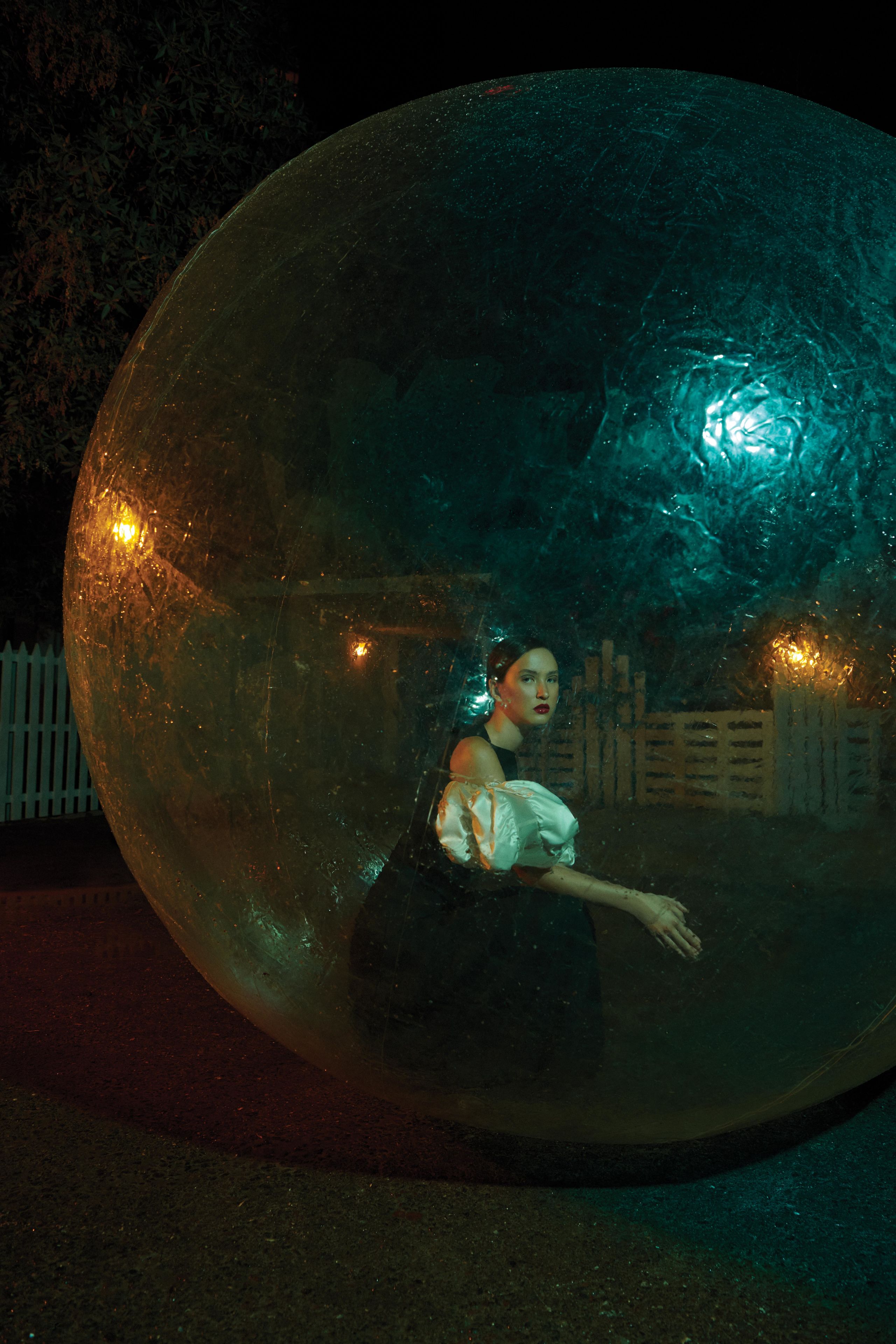 The komboloi: part stress toy, part status symbol
It's spring 2012 and on the Aegean island of Rhodes, an earnest Greek shopowner clutching a fistful of worry beads tells me: "Yes, there is a problem, but we didn't cause the problem."
Greece's debt crisis was in full swing and people were feeling the pinch. Three months before, the country was bailed out to the tune of €240 billion ($290bn). But what caught my eye were the beads. Were they for praying? Breaking off from his tirade, laughing, he said no, and then effortlessly made the loop of black stones dance through his fingers.
Like a child who had been shown a card trick or a disappearing coin, I asked to try. The beads rattled and clicked but became tangled around my fingers. Clearly, more practice was required. So began a love affair with the Greek komboloi.
This part of Greek and Cypriot culture doesn't enjoy the same recognition as the Parthenon or sunsets on Santorini, but the loops of odd-numbered beads are a peculiar mix of pastime, stress toy, good-luck charm, heirloom, anti-smoking aid and – in their more expensive versions – status symbol.
In the Middle East, we are familiar with the misbaha, the strings of beads used in Islamic prayer. Greeks, who spent centuries under Muslim Ottoman rule, eventually adopted these beads, but their use and meaning changed radically.
Eleni Evangelinou of the Komboloi Museum in Nafplio draws a clear distinction between the Greek komboloi and other beads or rosaries used for prayer. "Greeks took this object – the Muslim prayer beads – and turned it into something completely different, into something that had nothing to do with prayer or religion. They gave the beads space to move freely on the rope ... they created a happy 'game'."
In village squares across Greece and Cyprus, older men – and it is mostly men – can be seen chewing the fat, strings of komboloi hanging from their hands or making a soothing, clicking sound as their owners let the stones slip through their fingers, one by one. 
But this image of the sleepy village grandfather with his beads is being supplanted by a new wave of komboloi designers, workshops and online stores that are offering a fresh take on this distinctive accessory for men – and, increasingly, women – sometimes as far away as the US or Australia.
One of these far-flung komboloi suppliers is Jon Lambousis, who opened his Komboloi Shop in Melbourne in 2019. The son of Greek immigrants, he makes his kombologia by hand, and is clearly a man with a mission. "The previous generation, as well as some people in the older range of my generation, unfortunately are stuck in the past with the misconception that the komboloi is solely for old men," he tells me. "It certainly is not the case in Greece and not the case here in Australia, either.
"My job is to dispel that myth and that was the idea behind the store, to create modern designs whilst embracing traditions to reintroduce the komboloi to the next generations."
Lambousis also sees the komboloi's use and function changing as his customer base expands to include younger people and more women. "A lot of the derivative products, such as komboloi-inspired bracelets and necklaces, have become very popular, as well as hybrid kombologia that can be worn as bracelets," he says. "Also, key rings are popular, as are kombologia as handbag ornaments. Overall, the komboloi is becoming an everyday carry item for a lot of people."
The portable, everyday nature of the komboloi, some of which can be bought for as little as €2 at newspaper kiosks across Greece, helps to make it a sought-after present to mark special occasions such as birthdays, weddings or graduations. 
One supplier, the Kombologadiko chain in Greece and Cyprus, also offers a shorter, open-looped version – called begleri – as a party favour or gift for wedding guests, all presented in attractive bags and packaging. Eva Ieropoulou of Kombologadiko says that the relaxing, "anxiolytic" effect of playing with a komboloi is coming into its own during the pandemic. "We stay mainly at home so we need something to occupy our thoughts and our hands," she says.
In Cyprus, Yiannis Ioannou says his online Kombologia business has experienced an increase in custom orders during the pandemic "since people had more time to choose and customise the designs of their preference".
Despite some komboloi costing hundreds of euros – Lambousis's Baltic amber versions go for about €540 – Ioannou, an engineer by training, has had no trouble attracting customers looking for high-end worry beads. And, with no little irony, the beads that came from the Islamic tradition are finding their way back to the East. "The most popular kombologia for Greek people are the traditional ones with natural organic beads," Ioannou explains. "But it depends on a customer's nationality and religion. I have a lot of customers and friends from the UAE, Kuwait, etc, who always order pure amber designs."
These beads can go for serious money. Komboloi NYC's Grigorios Chatzicharalampous – a collector who began his business five years ago – tells me that his current top-range kombologia sell for about $400 online, "but we have had custom-made komboloi and prayer-bead sets for up to $2,000 to $3,000".
Expensive amber aside, kombologia can be made from semi-precious stones such as tiger's eye, agate and hematite. Labs in Greece produce synthetic resins for beads, but many connoisseurs prefer organic materials such as horn and bone, or aromatic woods. For serious collectors, the endless choice of shapes, sizes and colours can become a lifelong obsession. 
The komboloi has its cousins, too. In Russia, the flat, open-ended chetki is flipped and threaded through the fingers. When Viggo Mortensen played an undercover Russian cop in 2007's Eastern Promises, he used an authentic, prison-made chetki for his scenes, crafted from melted-down cigarette lighters. And in Turkey, aside from the religious tesbih, there is the sallama tesbih – an open-ended or flat set of worry beads. A sallama tesbih can also be a beaded cord, often stitched in football colours and made in jails.
Perhaps the secret to the komboloi's enduring popularity is its personal touch. No two handmade kombologia are exactly alike. They are a portable companion and, with time, feel as if they take on something of their owner's essence. Year after year, the same beads are held in the same hands, subtly changing their colour, texture and shape with use. This relationship explains why, in some Greek households, the portrait of a deceased grandfather is adorned with his beloved komboloi. 
Culturally, the komboloi holds a special place for Greeks and Hellenophiles. Leonard Cohen, who lived on the Greek island of Hydra in the 1960s, was often photographed in later years looking dapper in a suit, cradling a small, elegant komboloi in his hand. And its connection to music is deep. "The word 'komboloi' means, in the Greek language, 'an object that produces a repetitive sound'," says Evangelinou.
Years after I bought my first komboloi on Rhodes, I was listening to an album of rebetika music – the Greek blues. On the cover, there was an old photograph of five guys in suits posing for the camera. They are wiseguys, Al Capones, underworld men. One holds his hat up to obscure his face, a dog stares down the camera and, on the left, one of the Greek wide boys lets his komboloi dangle from his hand.
From prayer beads to the Greek underworld to boutique shops, the internet and the pandemic, the humble komboloi has come a long way. And all the while the beads still slip through our fingers, marking the passing of time, one by one.
Declan McVeigh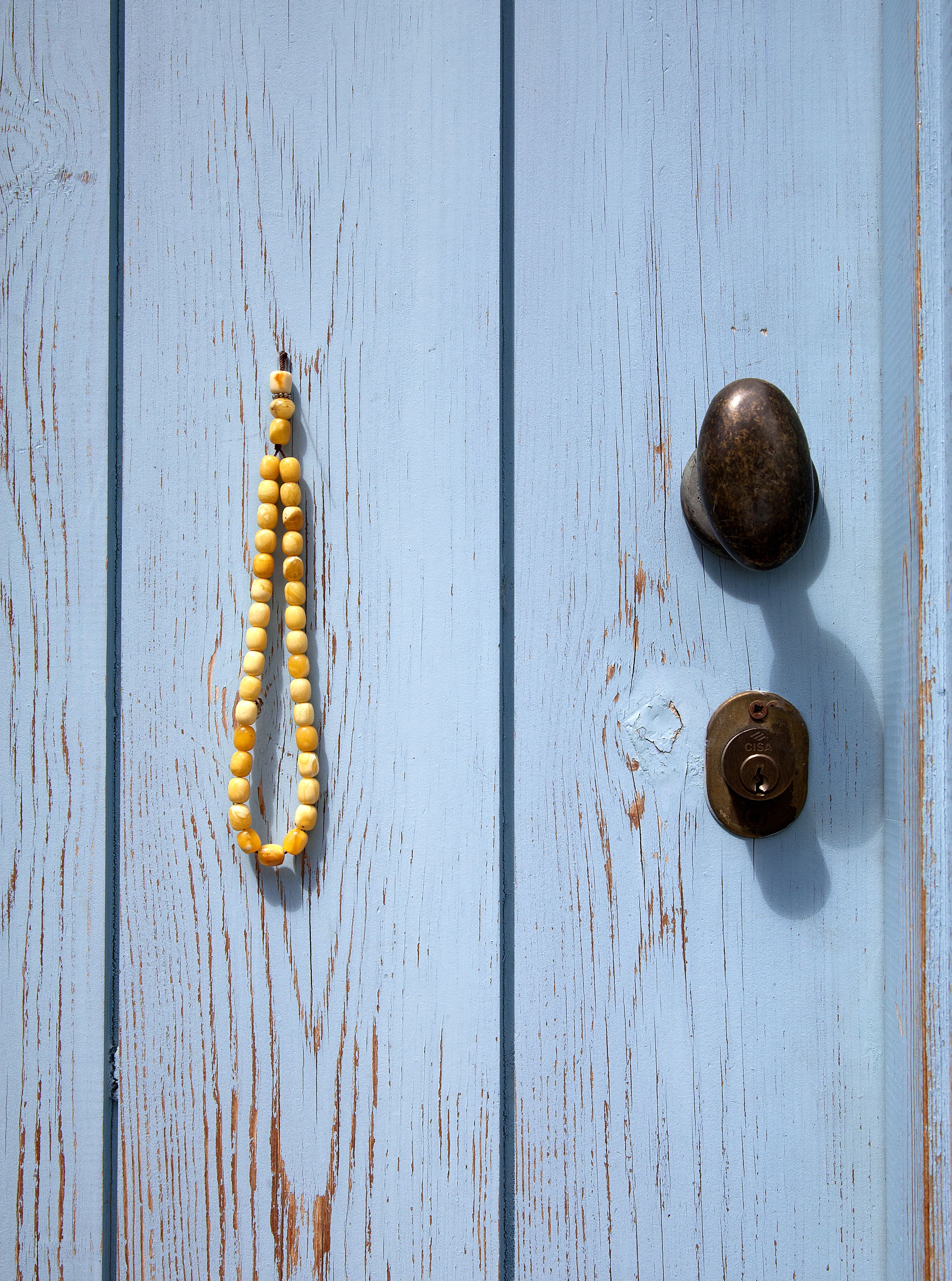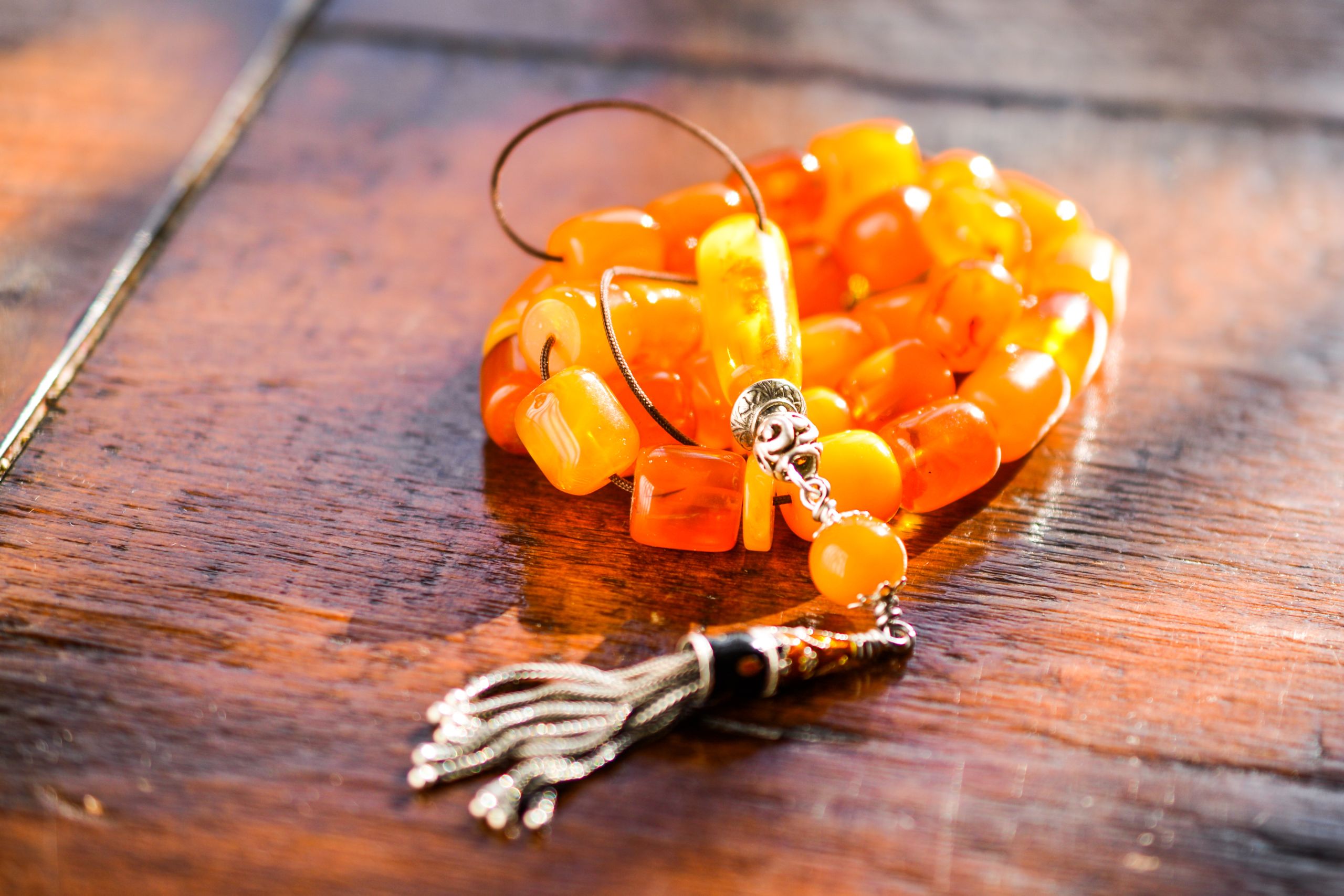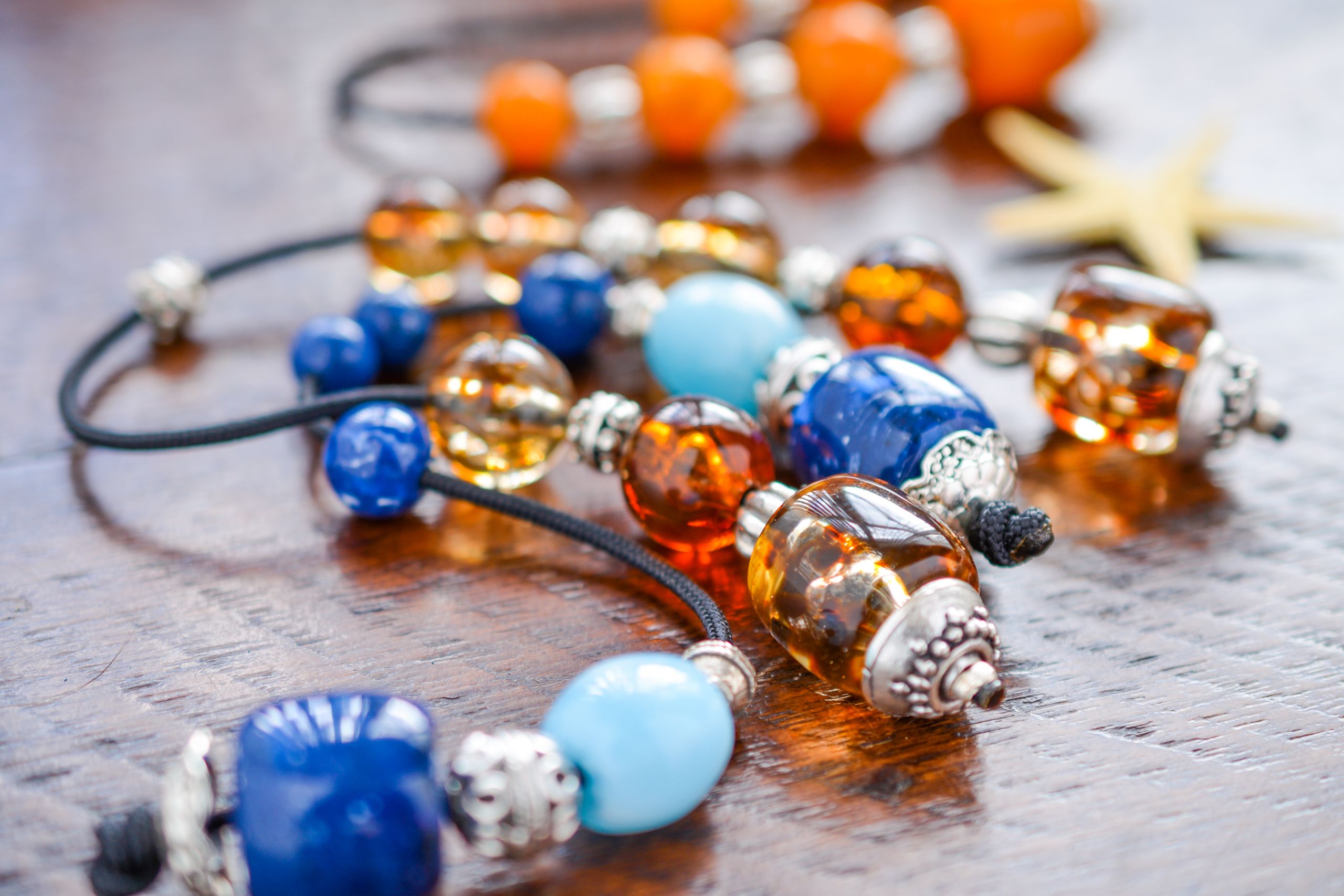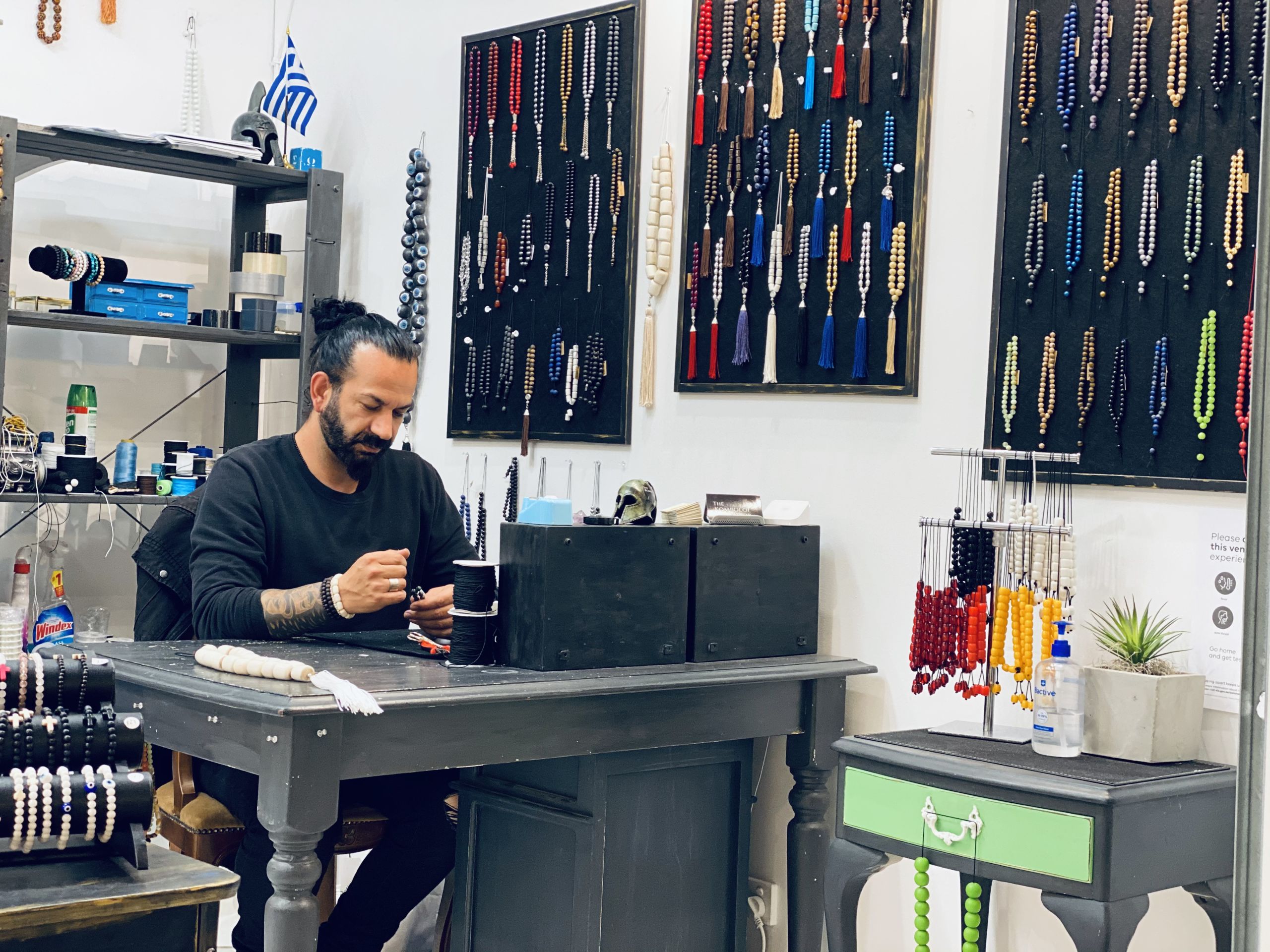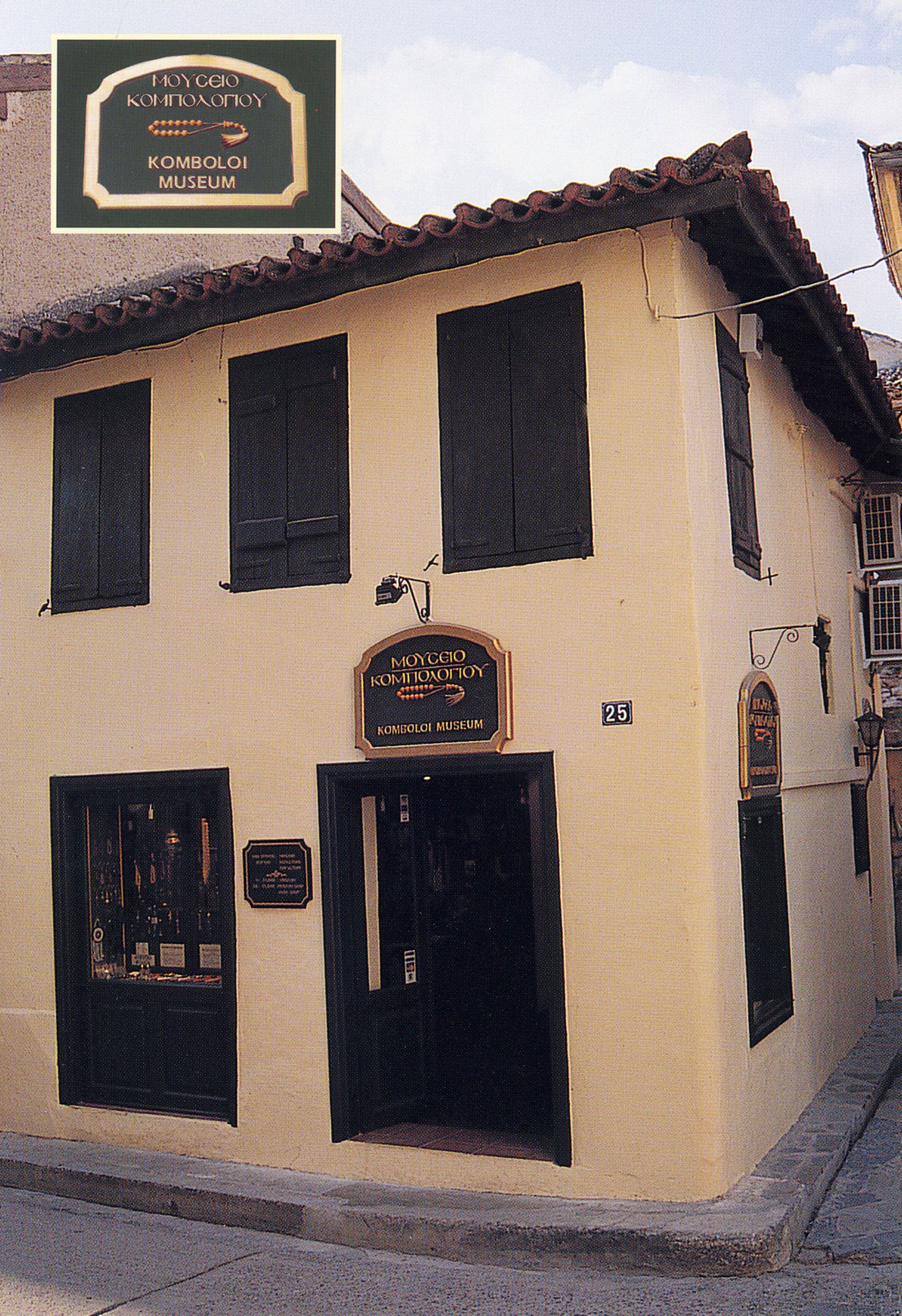 Could seaweed save the world?
A mainstay of the food, beauty and pharmaceutical industries, seaweed has long been an unsung hero. But it could help us address a host of global issues, from climate change to cancer, writes Adriaane Pielou
Seaweed has slithered into our lives surreptitiously. The closest we might think we get to it is when ordering nori-wrapped sushi. Asked if we'd like to eat more of it, we might recoil.
In reality, however, we probably consume seaweed during most meals. Itemised on ingredients lists as agar, alginates, carrageenan or simply as a "stabiliser and emulsifier", seaweed extracts are a mainstay of the food industry. These gloopy gels also underpin the skincare, cosmetics and toiletries industries, as well as the pharmaceutical, animal-feed and fertiliser sectors. They give chocolate milk and frozen cheesecake their delightfully smooth consistencies, help lipstick to glide on, pills to slide down, shampoos to flow and dental moulds to stay flexible. Seaweed is even the secret of Hollywood's favourite $300 moisturiser, Crème de La Mer. The "miracle broth" is primarily crafted from giant kelp.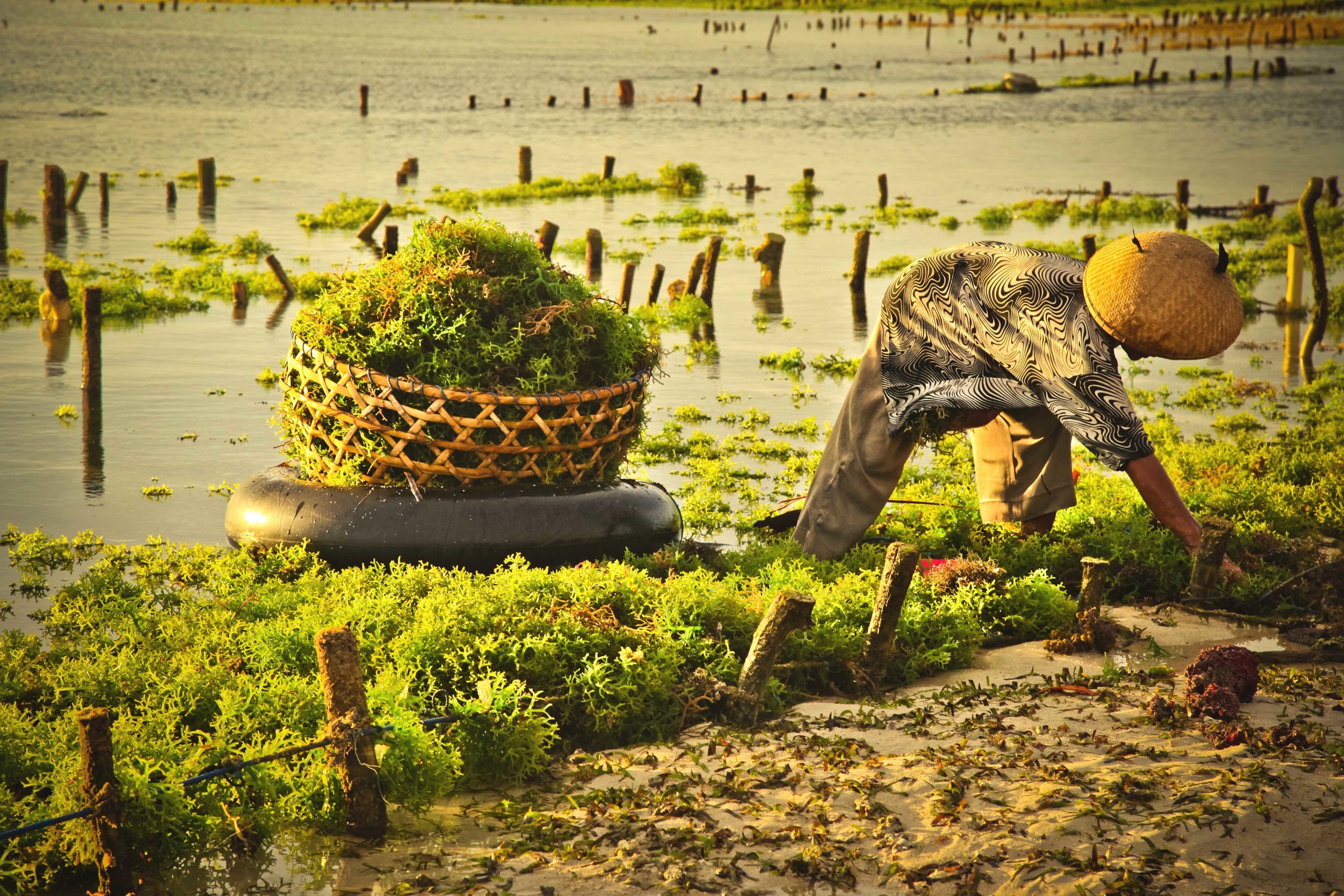 And now, seaweed seems poised to step out of the wings and take centre stage. Scientists are calling it our last great natural renewable resource. As the post-Covid reset gets under way, the eye-watering debts built up in dealing with the pandemic make it imperative that we find sustainable, low-cost ways of addressing the other big challenges confronting us.
Seaweed, an unsung hero, on this planet three billion years before human beings arrived, and then responsible for nourishing people and animals, as well as poor soil, for millennia, could be the solution to a number of global problems. Not least how to feed the planet's ever-growing population, as well as mitigate climate change.
Seaweed grows in every one of the seas and oceans that together cover 71 per cent of our planet. It is still quite mysterious, but it's now known there are about 11,000 species of the plant, divided into three main types: brown, red and green. Kelp is the most common. Huge underwater forests known as the Great Kelp Highway stretch across the North Pacific from Japan to Alaska, then down the north-west coast of Canada and North America to California. Numerous species grow abundantly in the clear cold waters around rocky-shored Ireland and Britain, from Norway around to Portugal, and along the north-east Atlantic coast of Canada and North America. Other species grow better in the warm waters of the southern Pacific and the Caribbean Sea.
Fantastic nutritiousness is seaweed's main claim to future planet-feeding fame. Spirulina and chlorella are familiar health food store supplements, and certain macroalgae, as seaweeds are classified, are similarly nourishing. Although the amounts depend on species, where and when it's harvested, and whether it is eaten raw or processed, seaweed can be packed with minerals and vitamins – among them calcium, iodine, iron, magnesium, potassium, zinc, and vitamins A, B1, B2, B3, B6, B12, C and E.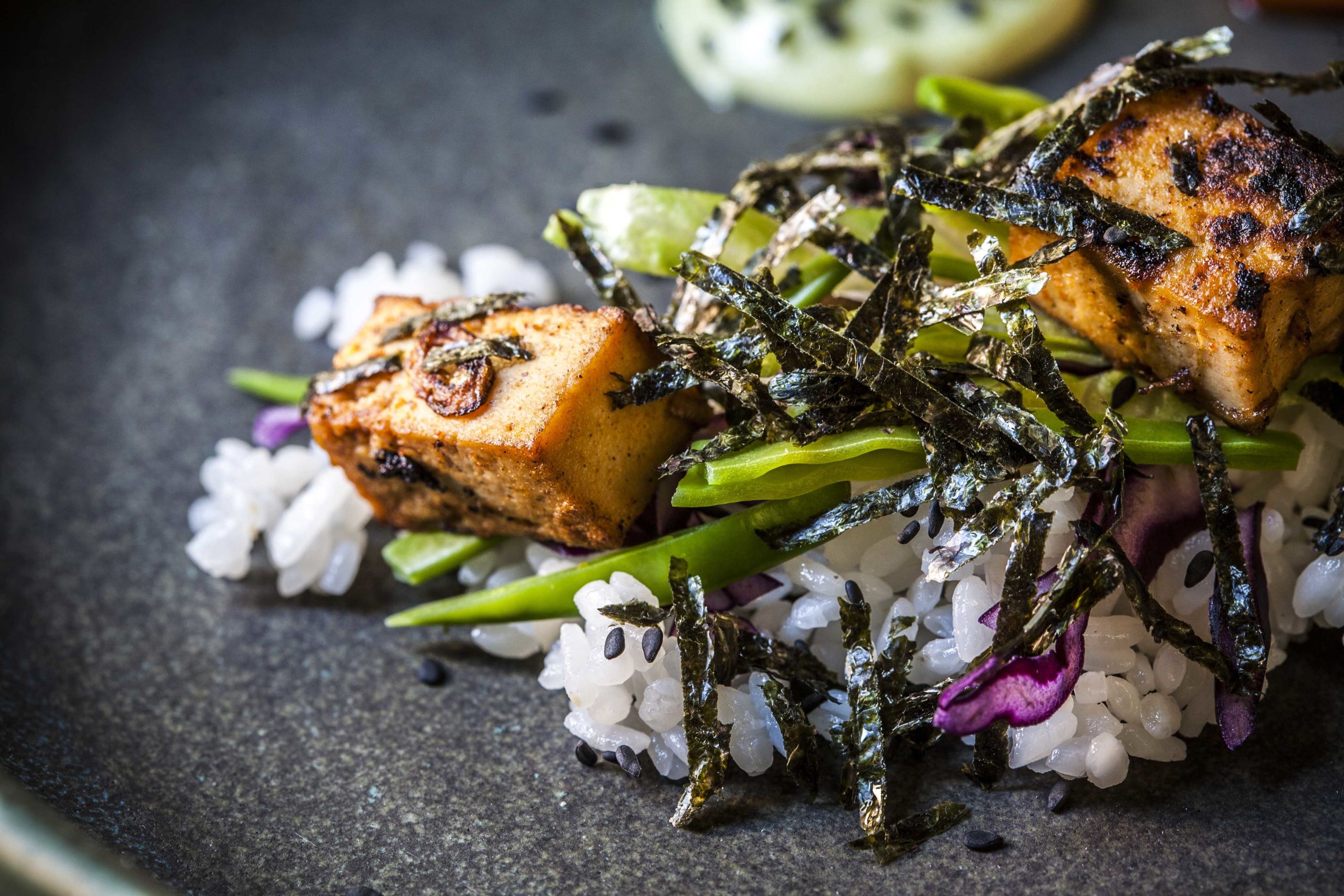 Some species have 10 times more calcium than milk, eight times more iron than red meat, and more protein than poultry, eggs or beans. Low-calorie, low-carb, fat-free and perfect for vegans, seaweed easily outshines most land-produced foods.
Remains found in 12,000-year-old pottery in Japan – which consumes more seaweed than anywhere else in the world – proves that it was one of humanity's first foods. But while Asia has never stopped eating the plant, it was mostly disdained in the West. It wasn't until the 1960s, when Japan started enjoying massive success in exporting nori as sushi became popular first in hippy California, then in Europe and beyond, that scientists in the West started to pay serious attention to seaweed's potential.
It started being used as a food additive in the 1930s. Carrageenan, produced off the coast of Maine (having been introduced there in the 19th century by immigrants escaping the potato famine in Ireland, where the stuff was traditionally used to thicken foods), was substituted for agar when the Second World War cut off supplies from Japan.
But seaweed's commercial use really took off as consumption of processed food rocketed. Demand for larger supplies of seaweed extract led to an increase in its farming in China (now the world's biggest exporter of seaweed), and launched farming in Indonesia and the Philippines. A scattering of seaweed farms also sprang up along the US, Canadian and Norwegian coasts. Research stations followed. And the findings have scientists excited.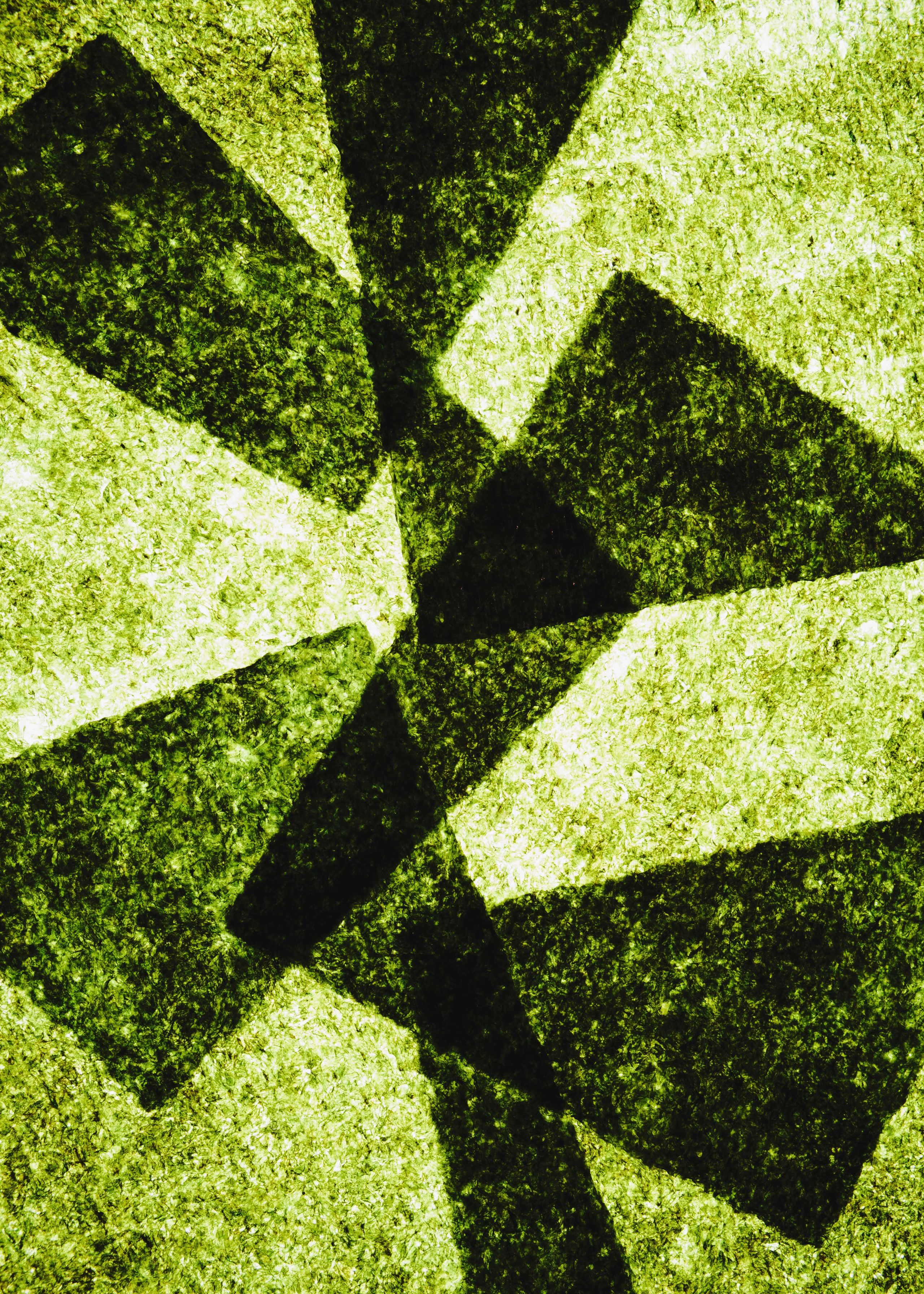 Seaweed grows at almost twice the rate of any land crop. Left to its own devices, a bulb fixes itself in the seabed and then grows a long hollow tube up towards the surface, so it can access the nutrients deep in the water as well as sunlight and oxygen nearer the surface. A seaweed farm involves either planting the crop on the seabed – nori, for instance, grows well on cockle shells – or working from the surface, dropping nylon lines seeded with spores down into the water or extending racks out from the shore. And that's it. Unlike land crops, seaweed doesn't need fertiliser or pesticide. Four or five months later, the kelp will be several yards long, at which point it can be cut away, harvested and processed.
A seaweed farm causes nowhere near the amount of pollution that traditional farms can, with their vast amounts of toxic slurry poisoning local land and water. It doesn't involve any cruelty, unlike the industrialised farming of chicken, cattle and pigs. Although processing the harvested seaweed – washing out any sand or insects, and then boiling or drying it – involves buildings, equipment and staff, this is a relatively low-cost industry that provides employment for the poorest, least educated people in the world.
Seaweed's other potentially planet-saving ability is that it absorbs massive amounts of carbon dioxide. Mixed with animal feed, it also greatly reduces the methane emitted by cattle. A question mark hangs over its potential as a biofuel to replace oil, partly because of the massive quantities that would have to be produced. But in the past decade, its use as a salt substitute, as degradable packaging and as a building material has been proven.
Its potential as medicine also looks promising because seaweed has such a long history of treating illness. In 300 BC, writer Chi Han recorded how the Chinese routinely used brown seaweed to treat migraines, oedema, lipomas, infections and cysts. In the ninth century, sophisticated Arab pharmacists used seaweed to treat jaundice, spleen, kidney and skin conditions, as well as malignancies. Incidentally, Arabs also pioneered coating their ships with agar as a protective measure against fire, a technology that is the basis of fireproofing still used today.
Treating cancer with brown seaweed, in particular, has been yielding positive results in Japan for centuries, despite a lack of scientific research. But recent laboratory research in Japan and elsewhere around the world into fucoidan, which is found in brown seaweed, has been showing intriguing results. A report on The Seaweed Site cites research in Japan that shows fucoidan in kombu and wakame can slow the growth of cancer cells and even cause cancer cells to self-destruct. It also notes that Japan's Okinawans, who eat more seaweed than anyone else, including kombu, raw rather than cooked, are not only the world's longest-living community, but have Japan's lowest mortality rates from cancer.
And only weeks ago, researchers at the University of Chinese Academy of Sciences in Beijing issued a study showing the seaweed Ecklonia kurome – Kun Bu in China, where it is used extensively in traditional medicine – blocks an enzyme essential for the coronavirus to reproduce.
While we wait for further developments, we can always slather on a seaweed-infused face mask or moisturiser. Katy Rowe, founder of skincare brand Maiiro, uses the fucoidan in seaweed from the pristine waters around Guernsey in her products. Haeckels has recently launched its Eco Marine skincream with UV properties, and Thalgo has opened a new marine day spa in Cannes. Numerous spas, including The Original FX Mayr in Austria, use Sodashi's seaweed-based products, and the Scottish company Ishgar and American One Ocean Beauty are also expanding their ranges in response to eager customers. Wild Irish Seaweed sends seaweed-based foods worldwide.
Or we could loll in a bath brimming with the stuff. Thanks to the beneficial effect on rheumatic joints and cellulite, the 19th century tradition of seawater baths remains alive on the west coast of Ireland, where at the bathhouse in County Sligo now run by the pioneering seaweed-skincare company Voya (which supplies Burj Al Arab, among other five-star resorts), you can sink into steaming hot water that's almost obscured by thick undulating fronds of kelp.
For a full immersion into the promising new world that seaweed could offer, the Seaweed Site (seaweed.ie) and the chattier Algae Now (algaeworld.org) may leave you feeling rather more cheerful about the future than you might otherwise be.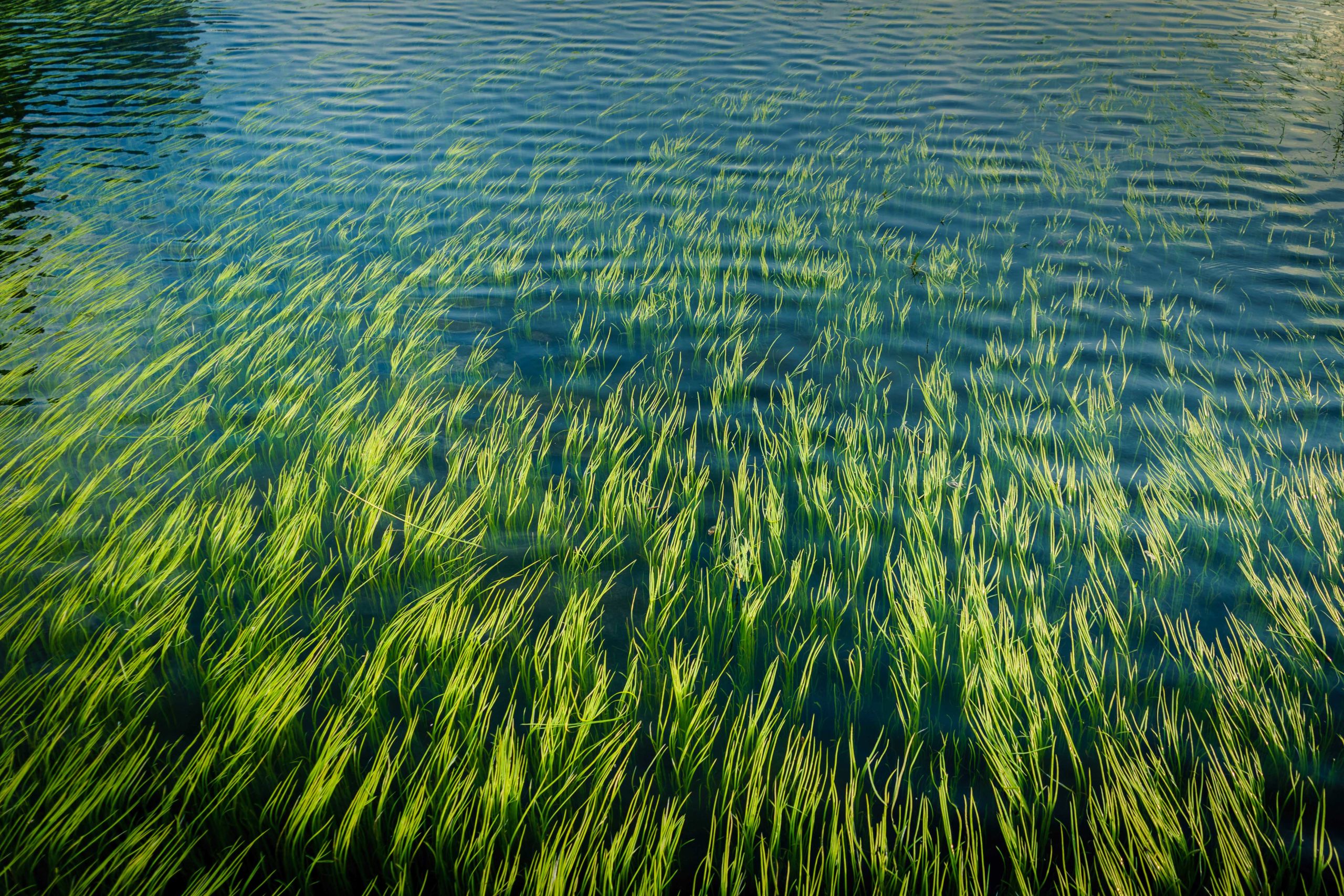 The nature of gems
Victoire de Castellane, artistic director of Dior Joaillerie, tells Selina Denman about the inspiration behind her latest collection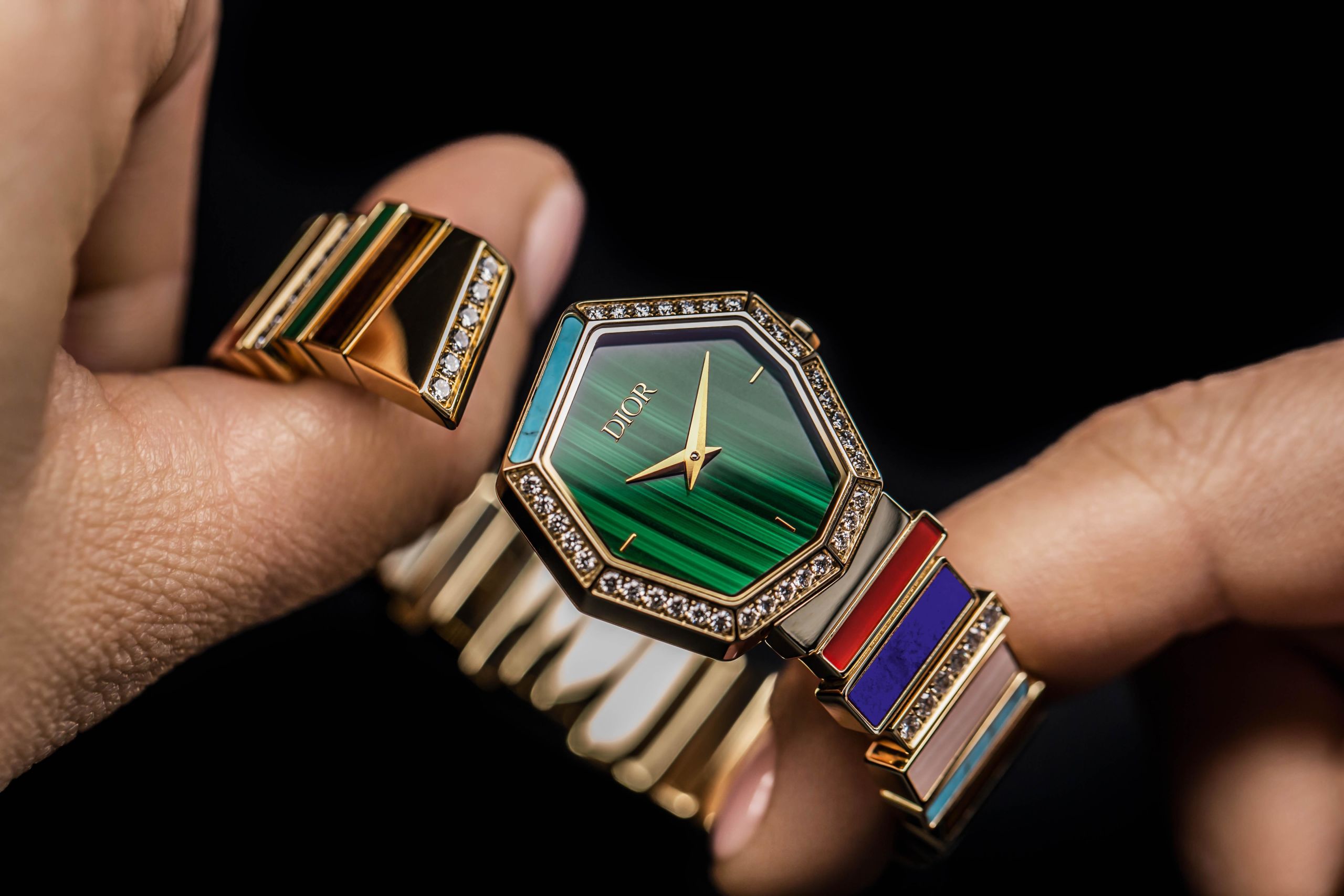 The latest collection from Victoire de Castellane, creative director of Dior Joaillerie, draws inspiration from two very different worlds: nature and couture.
Gem Dior consists of seven watches and 11 pieces of jewellery that are defined by their atypical geometry, an aesthetic that de Castellane refers to as "abstract organic". The name of the collection, meanwhile, is a euphonious nod to the word j'aime, French for "I love".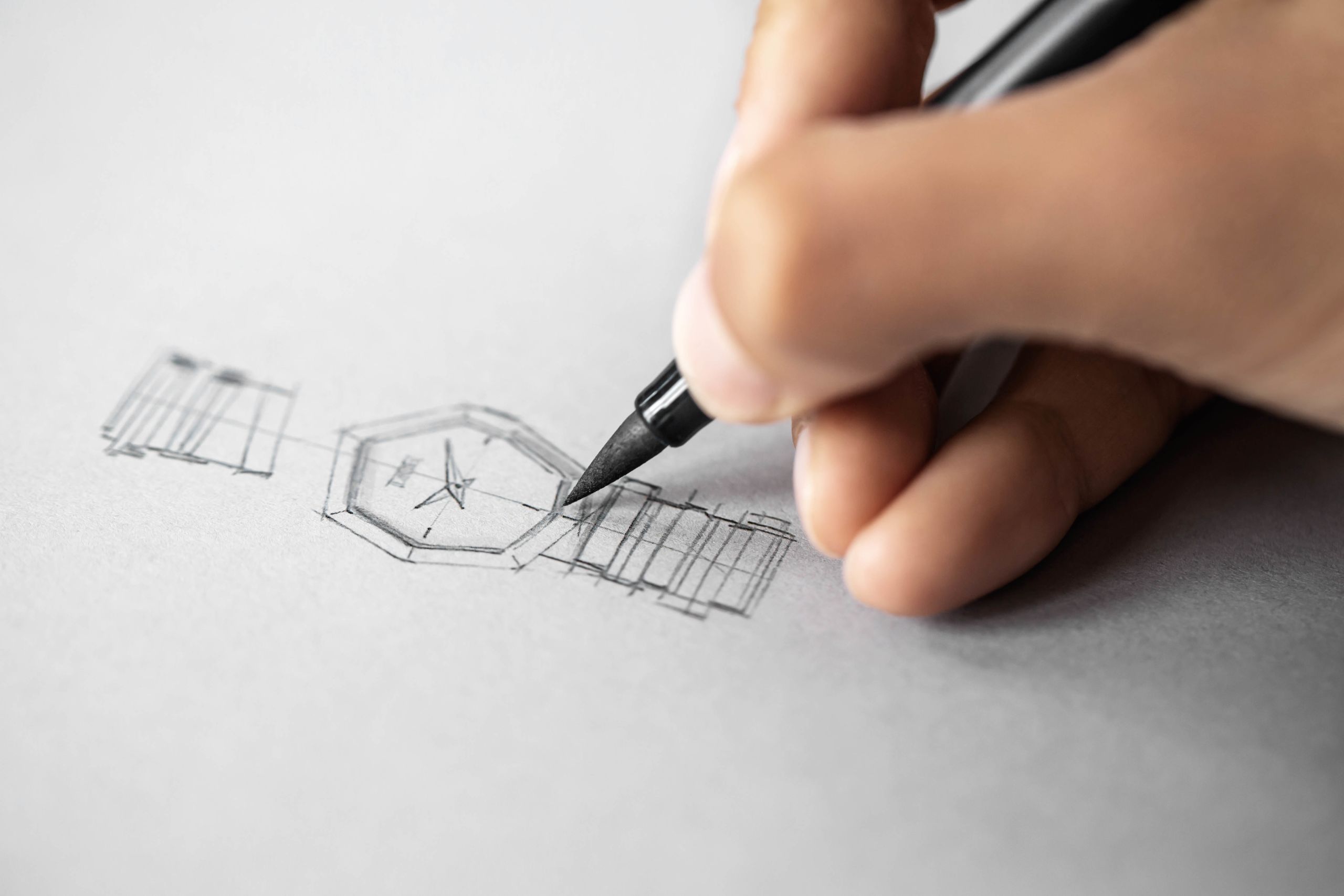 This is the first instance where she has unveiled a collection of timepieces and jewellery at the same time. "I designed a collection of watches and jewellery that's not figurative," explains de Castellane, who has been at Dior for more than two decades. "The spirit of this collection is modern, it's a style that I would describe as abstract organic, an organised disruption that turned out to be a true technical challenge for our ateliers."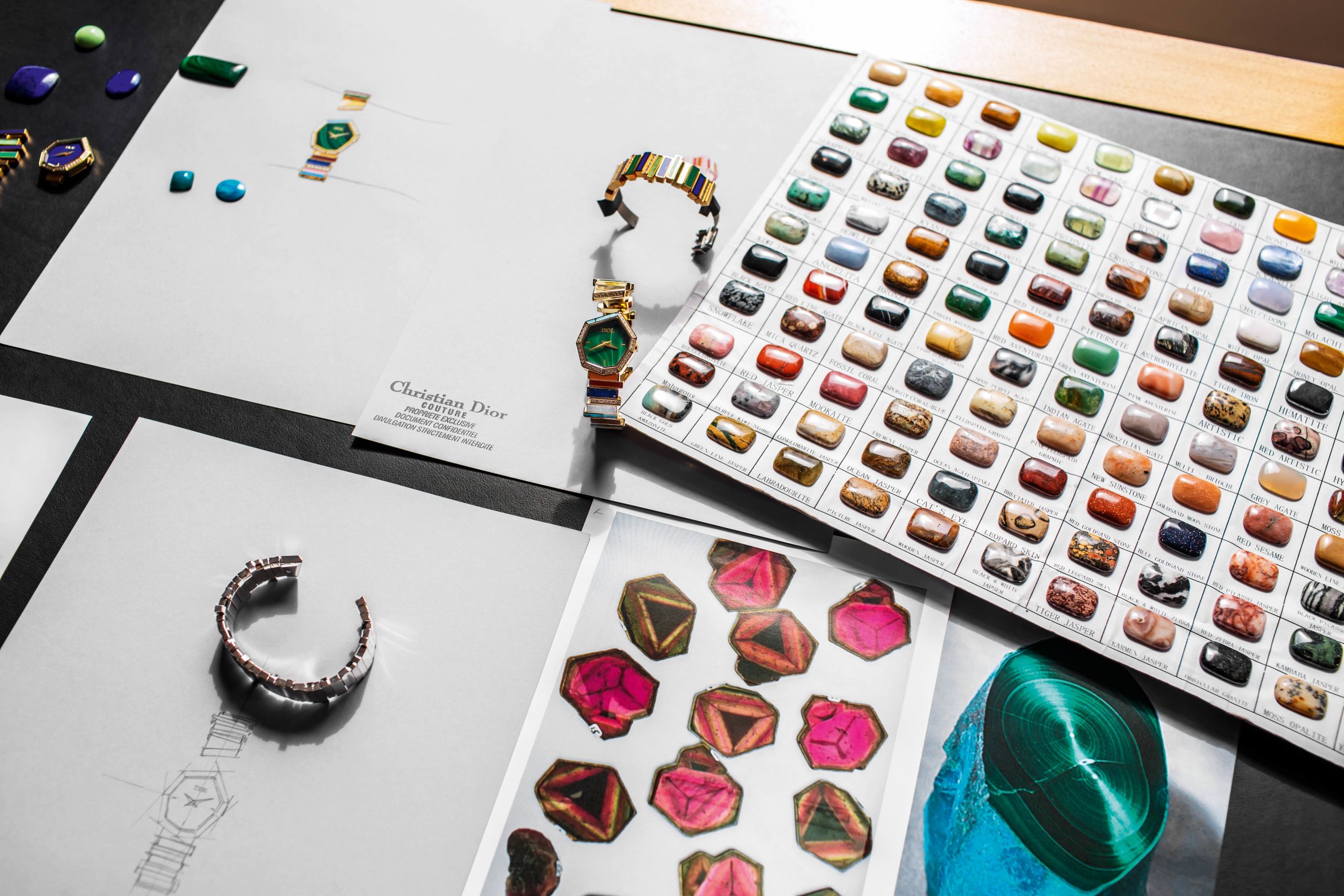 The watch's unique octagonal case takes its cues from the natural formation of minerals. "I saw plates of tourmaline in octagonal and irregular shapes that inspired me for this dial," de Castellane reveals. "This collection is a mix of what can be found in couture and in nature."
Designed to be worn as an open cuff and straddling the line between jewellery and timepiece, the watch's dial is matched with an asymmetrical, claspless bracelet made from stratified layers of ornamental gems. For this, de Castellane  looked to the Dior archives and drew inspiration from the way Christian Dior used to pin colourful fabric swatches for his haute couture shows on to sheets of paper.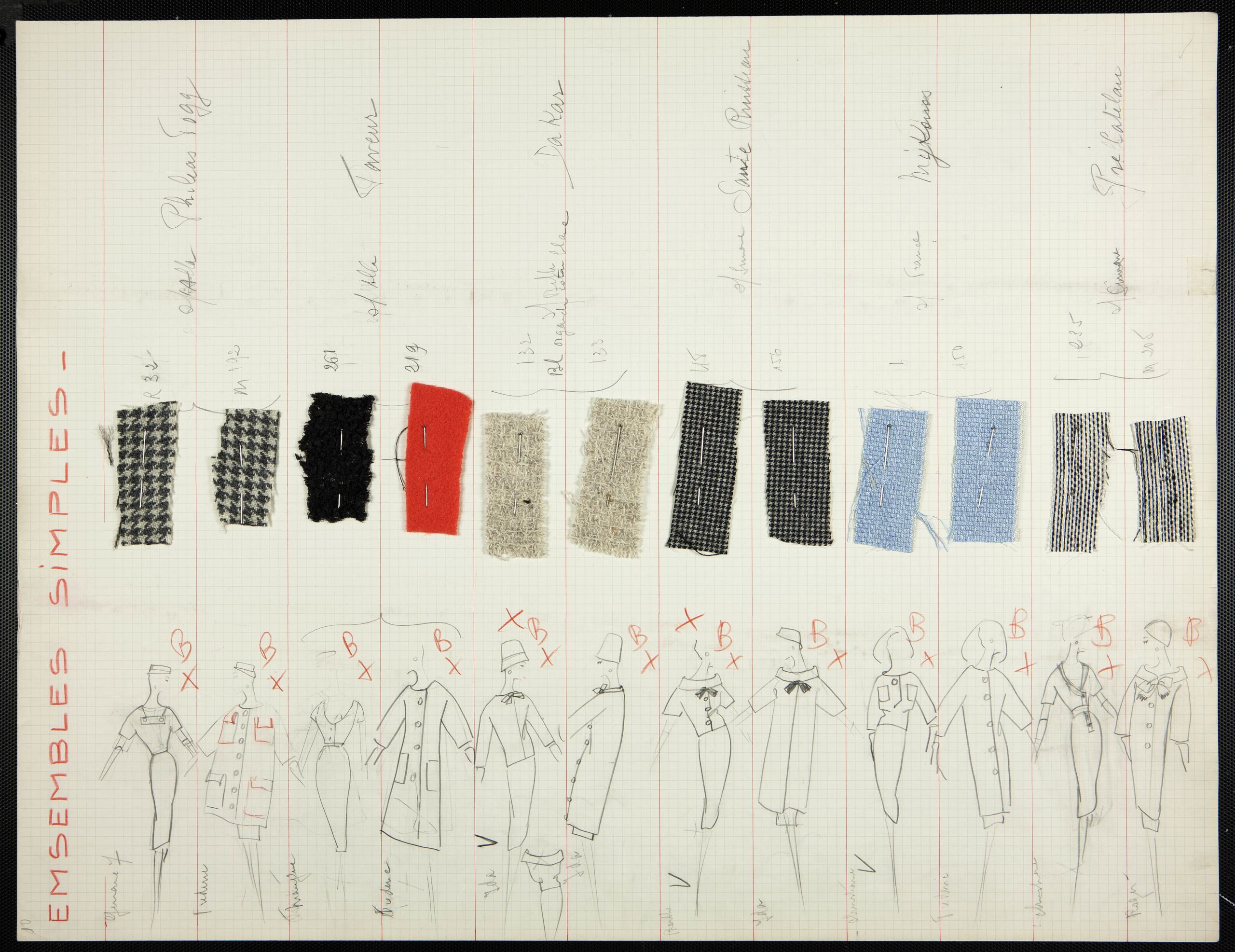 "Since I arrived at Dior, I have drawn inspiration from the identities of the house: the garden, large balls and couture. However, these themes are only a starting point and I mix them with my own inspirations," de Castellane explains.
"I had seen colour samples in the Dior archives that reminded me of the idea of strata. For me, colour in jewellery is very important and I adore using all stones. For this collection I have used malachite, lapis lazuli, mother-of-pearl and cornaline. There is some pink opal and tiger's eye. I have selected stones and coloramas according to what I have found quite naturally. With the colour groups, I played on a multi-colour effect but I also thought about colour shadings," she explains.
A highlight of the collection is the octagonal watch case set with turquoise and diamonds around a malachite dial, but the Gem Dior timepiece also comes in six other versions, including in steel and black mother-of-pearl, in pink gold with full diamond pavé, in gold and steel and in lapis lazuli.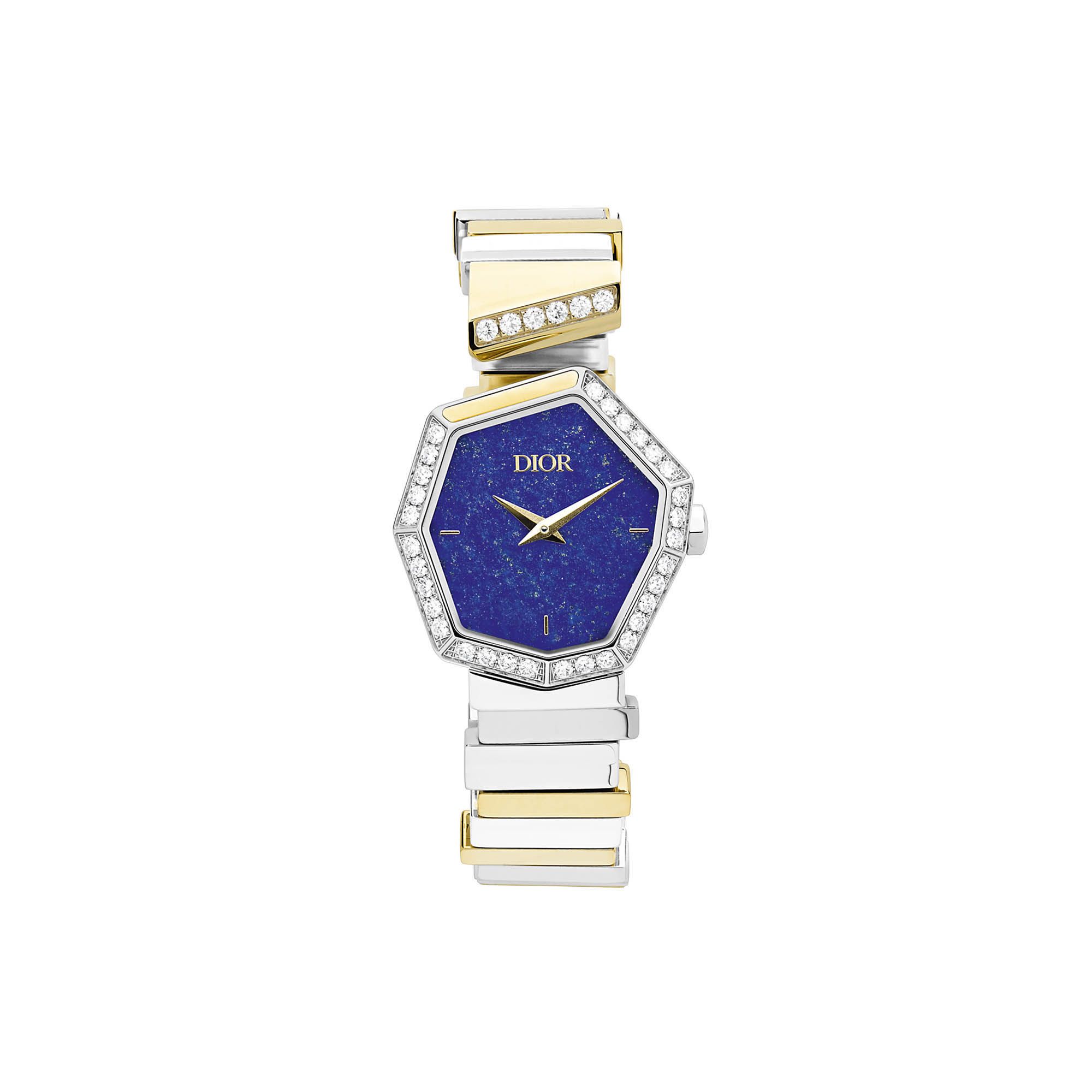 The watch's core DNA is carried over to the collection's corresponding jewellery pieces, which include a star motif set across a yellow gold and gemstone ring and bracelet, with deliberately misaligned links that create a sea of blues and greens; and rings, bangles and earrings in yellow, pink and white gold, with semi or full diamond pavé. 
Shepard Fairey's subversive optimism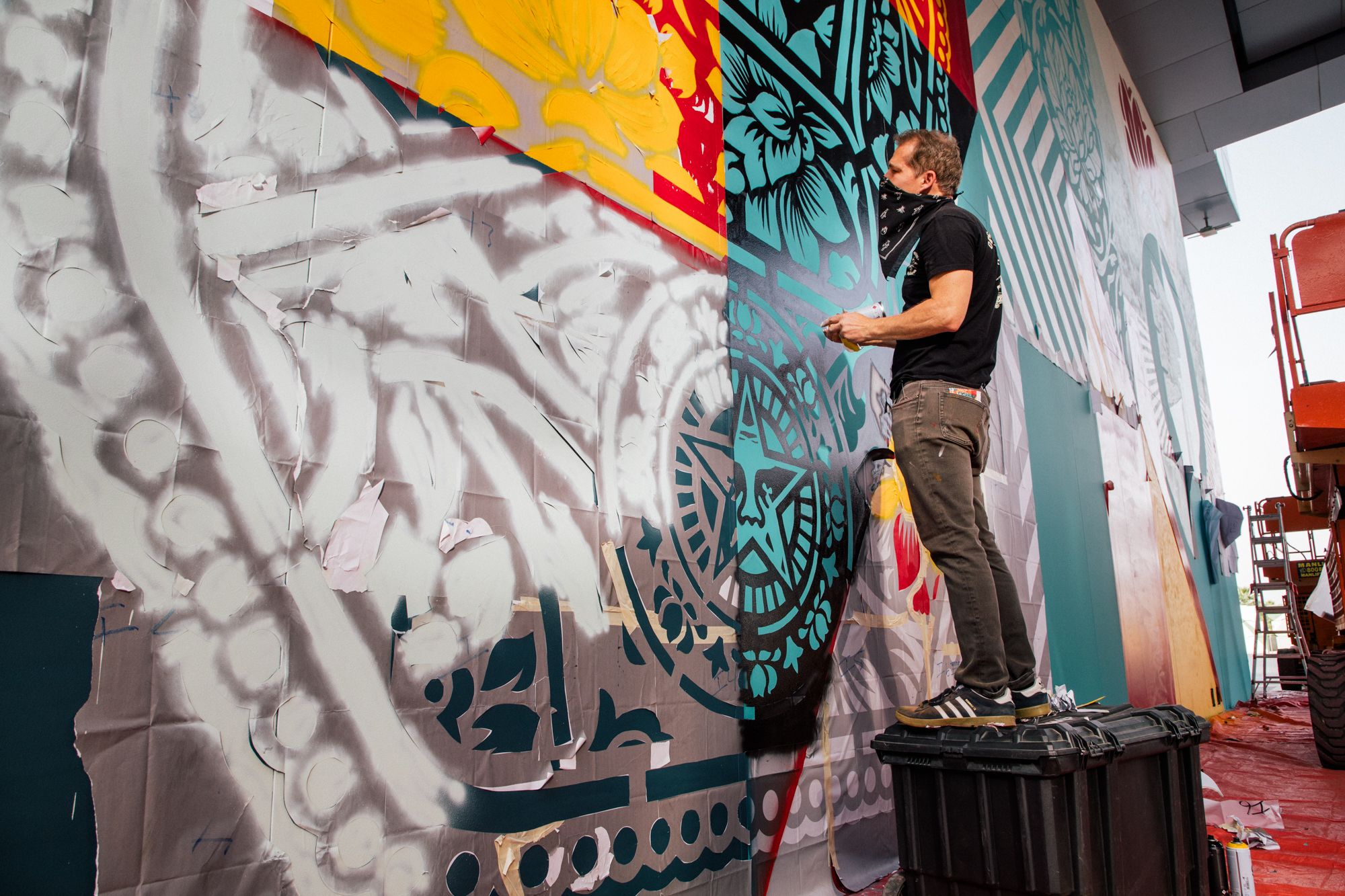 Artist Shepard Fairey, working on a mural in Dubai. Courtesy Shepard Fairey
Artist Shepard Fairey, working on a mural in Dubai. Courtesy Shepard Fairey
Sarah Maisey talks to the famed artist about social injustice, the power of imagery and that Obama poster
It is early morning in Los Angeles, and artist Shepard Fairey is explaining why he is unfazed by criticism of his work. "Reactions aren't a focus group that's going to make me change what I am doing," he says with a laugh.
Speaking ahead of his Future Mosaic exhibition at Opera Gallery in Dubai, which is on until April 15, the American artist, who found fame mixing street art with social commentary, is delighted that his work elicits strong opinions.
"I am a very open minded and compassionate person. Some of the images I have done around gun violence have been polarising, and drew a hostile reaction. Some of the negatives are so different from the way I think, I [had to] think: 'What is a way to Trojan Horse my ideas past that person's walls?' There is little bit of psychological warfare that goes on," he explains.
His career began in 1989, with a guerilla sticker campaign around Los Angeles that he describes as an "inside joke with a bunch of skateboarders and punk rock friends". The stickers carried the image of a character Fairey dubbed Andre the Giant has a Posse, based on the real life French wrestler, whose features Fairey distilled into a crude, but oddly likeable drawing. Randomly plastered around the city, they caught on.
As the project morphed into Obey Giant – with the same passive face painted onto water towers and the sides of buildings – its following shifted into something bordering on obsession, and was soon picked up by local media. Fast forward 30 years, and the image is now recognised by millions around the world.
"Of course I had no way of knowing it would resonate in the way it has. And in a way, the very crude, innocent beginnings of the project were a great starting point.
"It opened my eyes to the fact that what we encounter in public spaces is generally controlled and manicured. Where are the individual bits of expression in the public sphere? And why is a very small three-inch sticker – a small act of defiance – so unsettling for some people?" This intellectual questioning is typical of the artist, and he continues to turn a spotlight on issues such as police brutality, racism and the greed of the corporate world.
With Future Mosaic marking Fairey's first visit to the Middle East, he was clearly fired up about the prospect. "I have never been to anywhere in the Middle East, so this is a long overdue trip for me. Travelling is something that I really love to do. For me it's one of the most important facets of me feeling like I am global citizen, rather than an ignorant American," he says.
For many, Fairey is best known for his 2008 Hope poster, created for the then-Democratic presidential hopeful, Senator Barack Obama. Produced as a personal act of support for a man Fairey believed in politically, the image features Obama looking over the head of the viewer, with the word Hope appearing in block capitals. Startling in its simplicity, it captured the sense of optimism that Obama offered the American people.
"When I am creating an image, I am thinking about all the variables that have to be cautiously addressed to find the perfect storm, to achieve some critical mass. And for the Hope image, I wanted to do something that fell outside the conventional political imagery," Fairey explains, adding that it needed to be "different enough to be fresh, but close enough to be palatable to the mainstream".
Capturing a moment in the history of a country that felt ripe for change, the image quickly went viral, and was even adopted by the Democratic party itself, catapulting Fairey to international fame. While the artwork itself is now hailed as historic, and hangs in the Smithsonian Museum, Fairey is quick to deflect any praise.
"The feeling that people got watching Obama as an orator was so compelling, and I guess I caught that wave perfectly. I am not saying the image itself doesn't have some strength, but the main person who gets the credit is Obama, for being Obama."
While he was being feted around the world for the poster, however, Fairey faced personal push back from those he deemed allies, who accused him of betraying his street dissent roots. "In terms of my profile, yes it expanded my audience, but it also turned away some of my audience. I was very used to a lot of my audience just being people I could count on, that had this history with street art and graffiti and rebellion and punk rock and hip-hop. They were my people. But they no longer considered me their people."
Since the late 1980s, Fairey's work has naturally evolved, yet still retains the sense of urgency that characterises graffiti. He still produces all the work himself, using a mix of stencils, spray cans and painting, and the images are bold and graphic. Created to convey a message quickly, many arrive with a large dose of wit.
Often drawing comparisons with anonymous English street artist Banksy for their shared use of irony, Fairey insists that humour is the best way to start difficult conversations. "Look at one of the greatest shapers of social discourse, [comedian] Sacha Baron Cohen. He finds a way to invite someone in that is unintimidating, underpinned by some pretty intellectual ideas. That's part of the creativity, and it's more fun that way."
With images built on collaged backgrounds, printed with intricate patterns of chintzy florals, lotus petals and sacred mandalas, Fairey uses his deep knowledge of art and history to get his messages across. Figures are lifted from the American 1950s, while designs often echo the Russian propaganda posters of the early 1900s. All, he explains, as a deliberate ploy to flip the narrative.
"[Americans were fed] so much propaganda about Russia. When I went to Moscow, I had an idea that it was going to be hard to get people to warm up to me. But when I got there, I realised people were super creative, open minded, kind and just like the people I like to hang out with in my neighbourhood."
Fairey is equally keen to connect with those he meets in the UAE, as he aims to dispel misinformation back in the US. "Obviously, the Middle East is not monolithic, but the way a lot of people in the US try to characterise Arab nations, Muslims and the entire Middle East, it's just painful how simplistic and frequently insulting it is."
Part of that attempt to reach out is via a series of artworks of women wearing the hijab. When quizzed if he is aware such imagery might be seen as cliched, or even offensive, he is disarmingly open.
"The Arab Woman piece is a way of humanising Muslims, or Middle Eastern people, when they have been so dehumanised by a lot of Americans who are narrow-minded, fearful and Islamophobic.
"So really, I want people from the UAE to understand that this is gesture of global citizenship and a handshake from afar. But if the hijab is not tied the customary way in Dubai, I apologise. It is my clumsy way of saying to Americans: 'Arab people have equal humanity'. And if you look in this woman's eyes, that is an unassailable idea."
Such a willingness to engage personally with an issue is perhaps one of Fairey's greatest assets. Rather than dictating a point of view, he holds up a mirror, inviting viewers to examine their own behaviour. "You can only confront humanity with brutality if you have no conscious. A lot of people try to take the humanity out of the equation, and that is how they act inhumane. So, what I trying to do is force them to confront the humanity of the subject. And that's what a lot of my work is about, hitting people emotionally to draw them into a conversation they wouldn't have otherwise," he explains.
In taking such a stance, Fairey joins the long list of people who have chosen to question the status quo, including the musicians Patti Smith, Bob Marley, Johnny Cash and Joe Strummer from The Clash, who have all used their platform to speak out.
"[When I first heard the lyrics of] Joe Strummer, I was: 'Yes! There are other people out there who feel the way I feel, think the way I think!'"
In trying to highlight injustice, the artist is adamant that merely shouting louder than the opposition will never work, citing the intellectual dissent of late Justice of the Supreme Court, Ruth Bader Ginsburg. "You can be a rebel without wearing a leather jacket, for sure," he quips.
"That's why the name of my show is Future Mosaic, because I have been building this mosaic, a little piece here, and a little piece there," Fairey concludes. "So, I am hoping that people will see it all at once and have that 'aha' moment about what I have been trying to do all these years."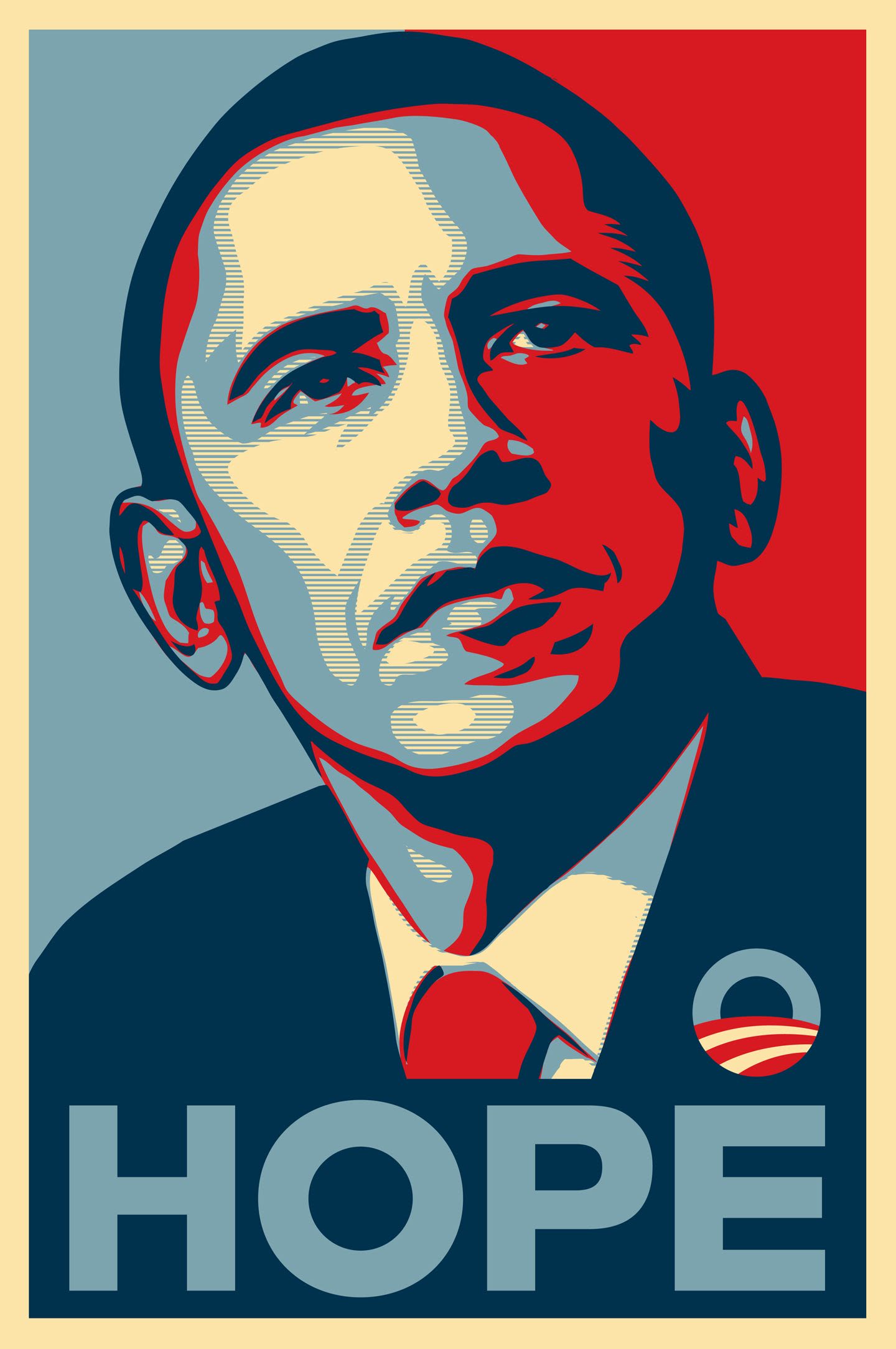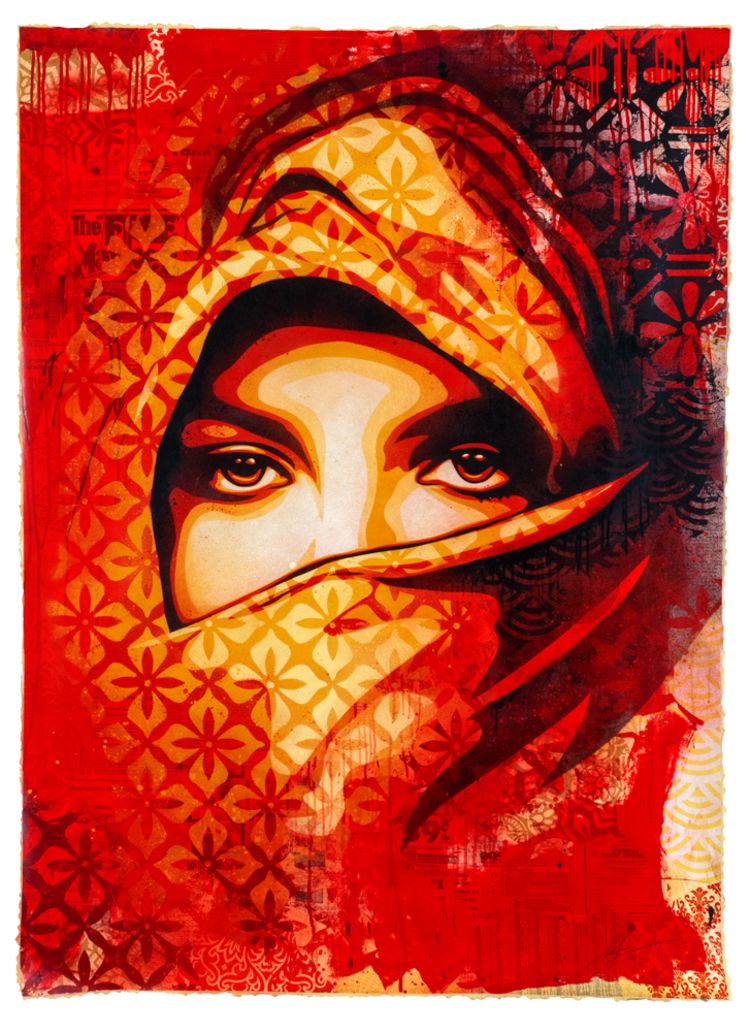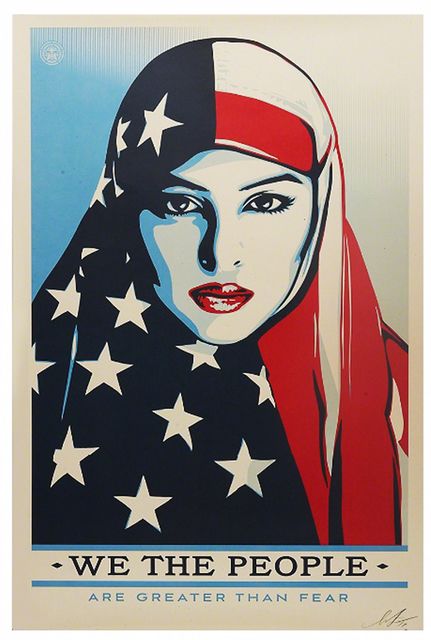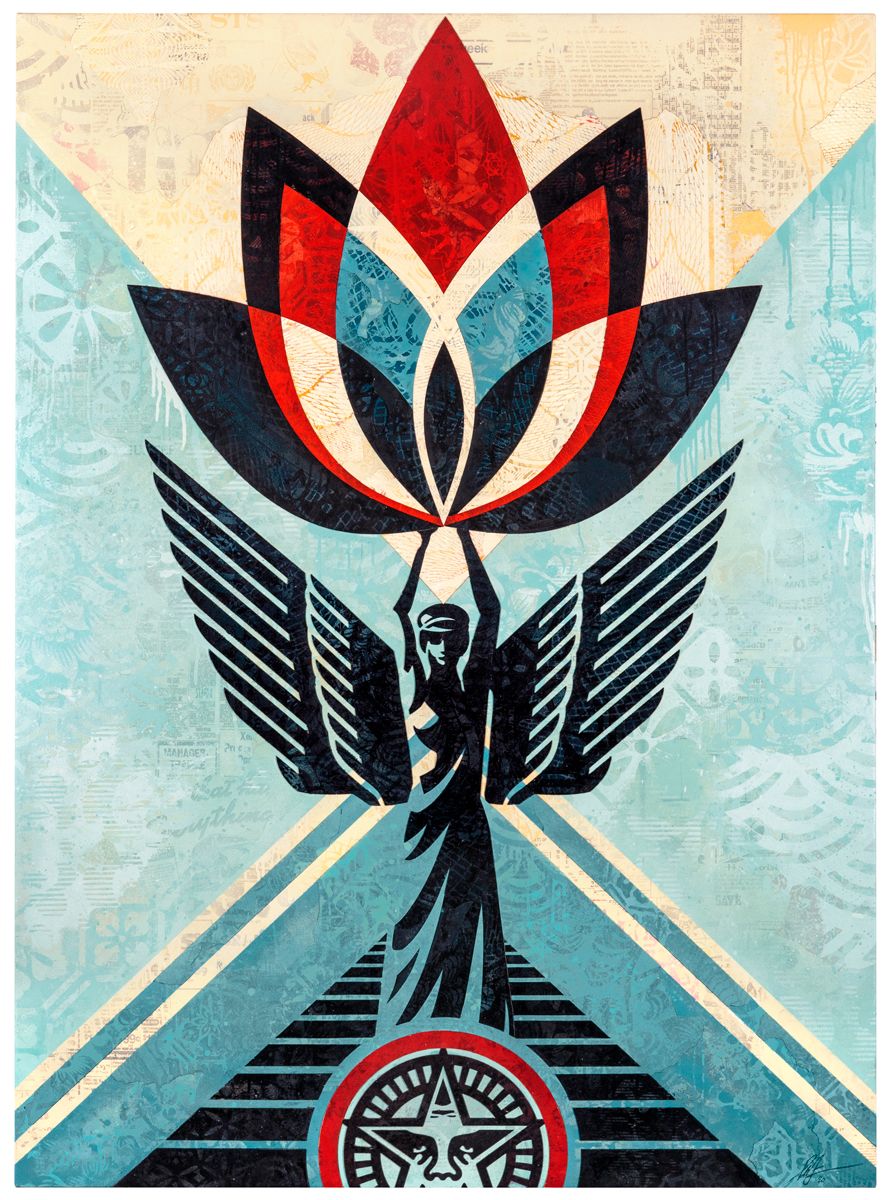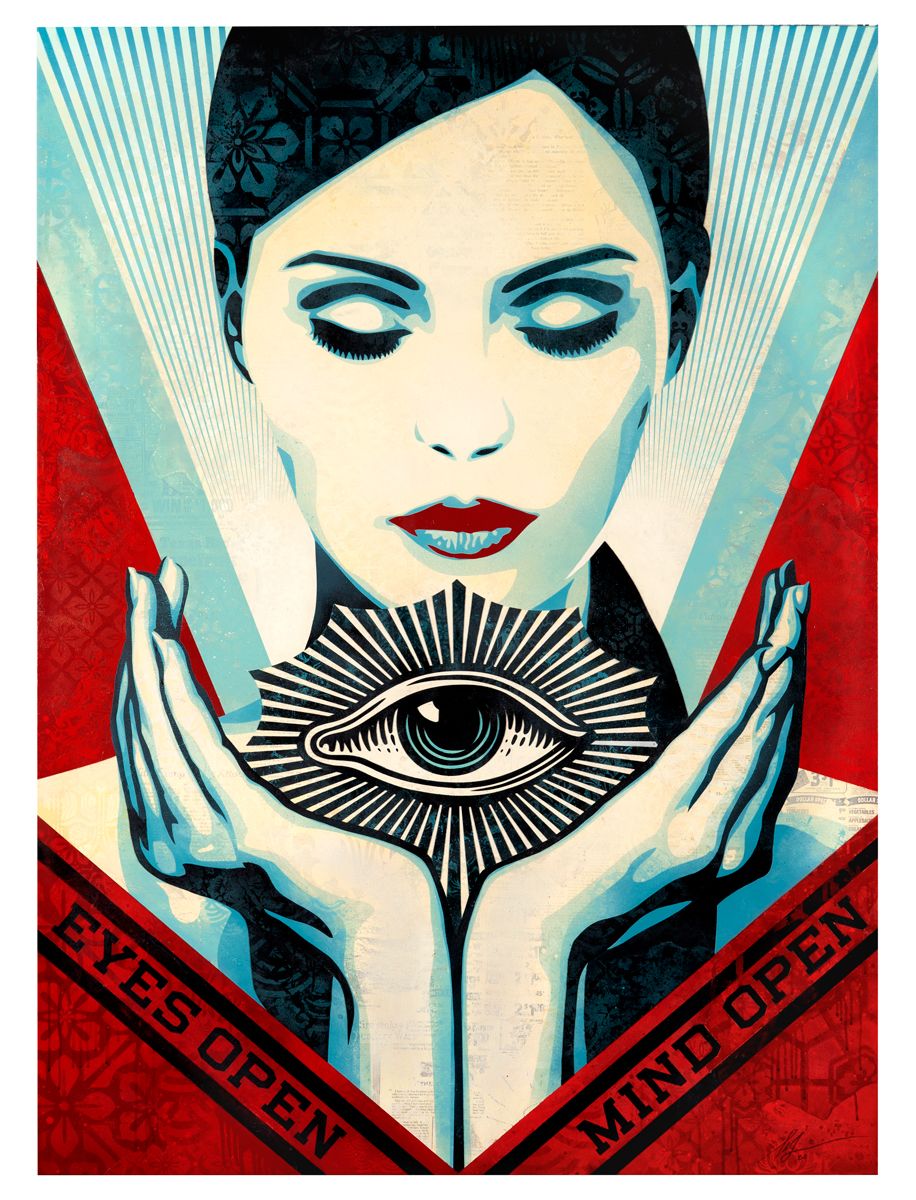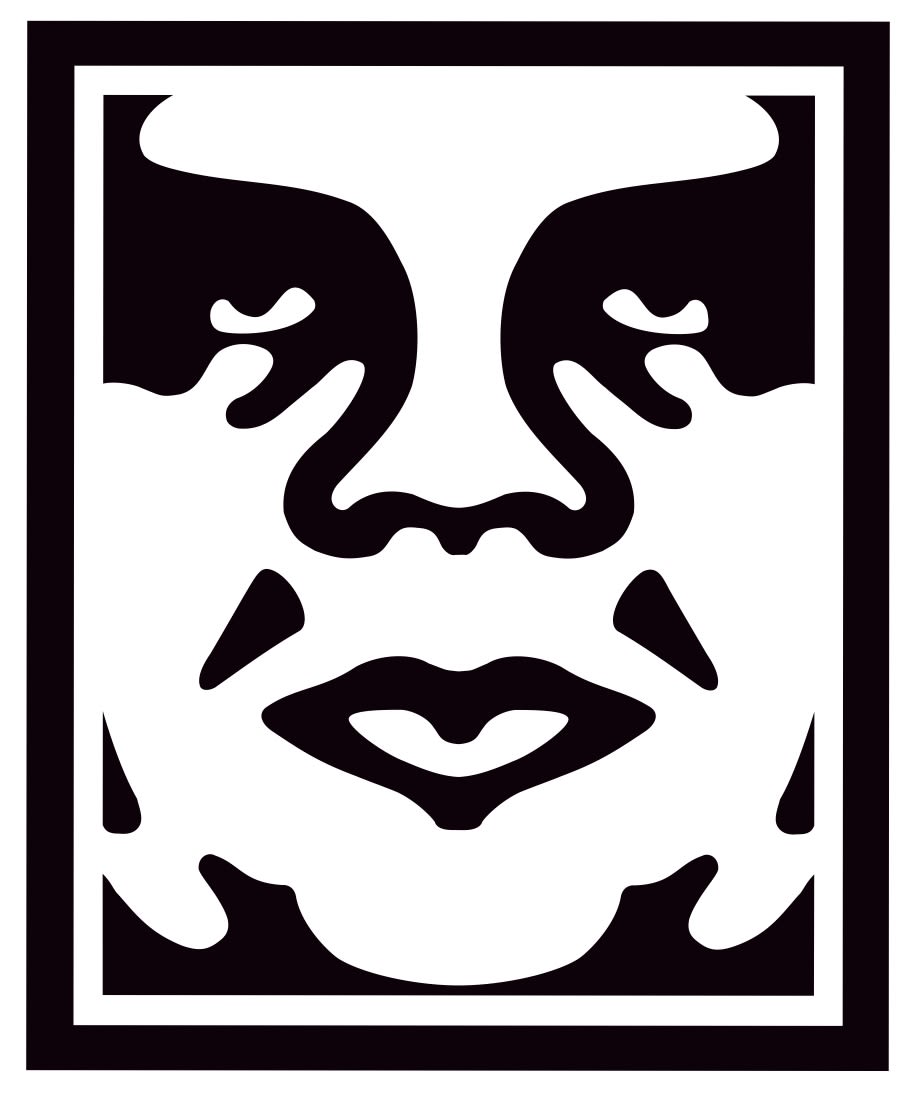 Swipe left for style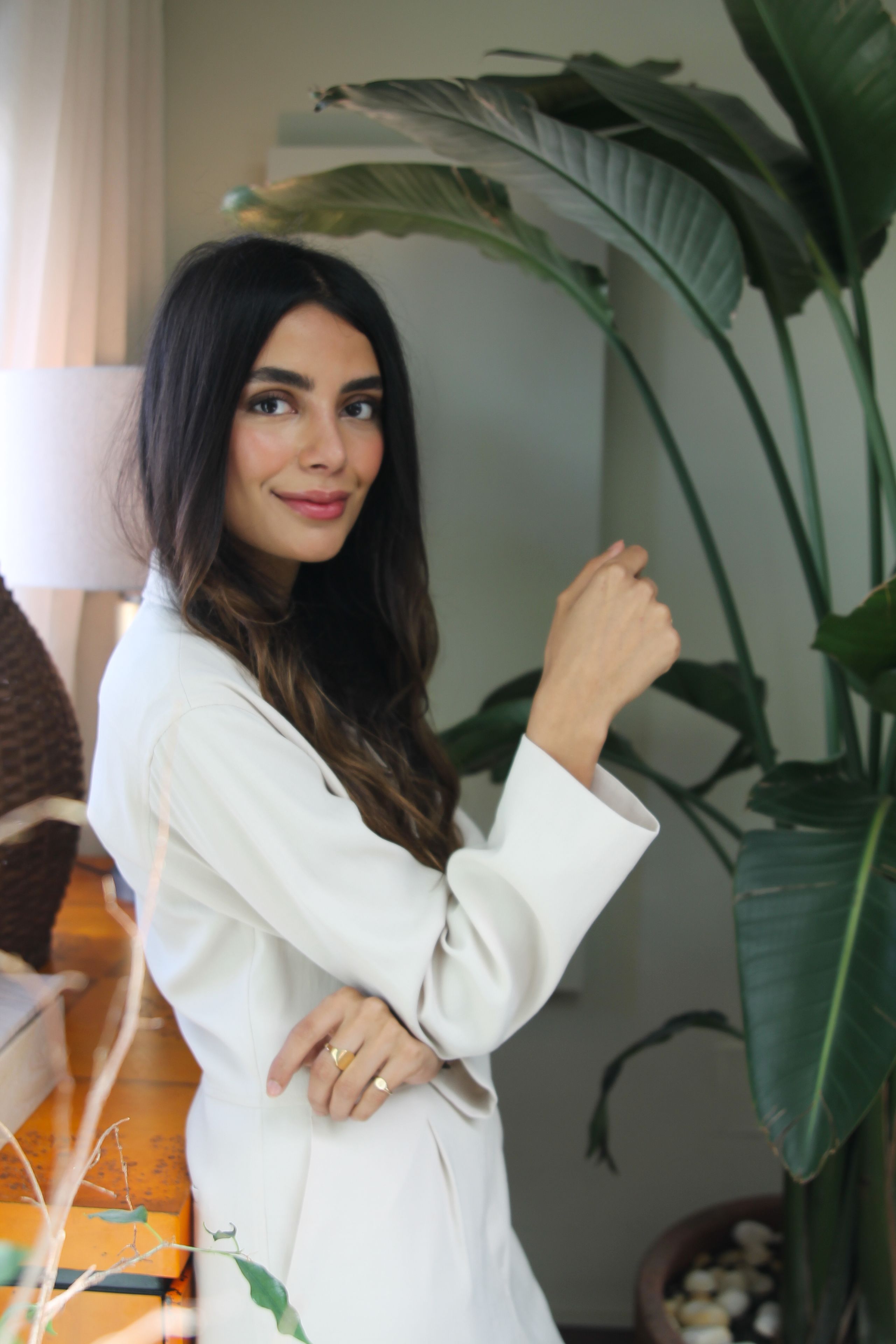 Bahraini entrepreneur Yara Al Dhaen is taking personalised shopping to the next level with her new app, writes Sarah Maisey
Fashion apps are a relatively recent arrival to the fashion universe, but are already reshaping the shopping experience. Thanks to apps such as Depop, Wardrobe and Like To Know It, customers can, respectively, buy and sell second-hand clothing, rent luxury and vintage finds, and shop the clothes being worn on people's Instagram feeds, all from the comfort of home. And a new concept called Sept aims to make things even easier, by minimising the endless jumping from site to site as you track the perfect dress, skirt or jacket.
Founded in Bahrain by lawyer turned entrepreneur Yara Al Dhaen, Sept is predominantly aimed at the digital natives of Gen Z, a demographic that Al Dhaen describes as having been "born with a smart phone in their hand".
The first of its kind in the Mena region, Sept is a shopping app with a difference, using powerful algorithms to create unique content for each user. "About three years ago, I was sitting with girlfriends, looking for clothes for a wedding, and I realised we were all looking at the same things," Al Dhaen explains. "I thought, this isn't right. We all have individual Netflix accounts, which are based on what we like and that we wouldn't dream of sharing with anyone, but we all have to look at the same clothes?"
Craving a more individualised approach, Al Dhaen realised there was a gap in the industry. "Fashion is the most personal thing, and where a women gets to tell her story every day with the clothes she wears. She doesn't want to look at the same content as everyone else," she says.
Using an "amazingly" talented tech team, Al Dhaen set about building an app capable of learning a customer's preferences, and then able to rank suggestions based on that knowledge. Despite the simple concept, the technology behind it is complex and cutting-edge, she says. "This type of technology is still very new, so we couldn't exactly walk into a shop and just buy the software. We had to create every part of it, completely from scratch."
She is tapping into Gen Z's willingness to share knowledge and short cuts and offer assistance online, seen most keenly at the start of the pandemic when the car sharing app BlaBlaCar mobilised its users to shop for neighbours unable or unwilling to go outside with a platform it called BlaBlaHelp. Al Dhaen knows that her peers will intuitively understand what her new app is trying to achieve.
"We are [the generation] interested in always finding something new and sharing it with our friends. We are not interested in the old, we are curious to find something else, something that's different."
Based on the existing format of swiping left or right, the app asks members to answer a few simple questions, and then begins sending fashion suggestions through a feed. Simply by swiping left to delete, or right to accept, the edit is continuously adjusted, honing a more precise fit.
"We chose the swipe concept because the format was already being used by platforms such as Bumble and Tinder, so it was familiar. And it's a very effective way of gaining knowledge about people. That information all goes into the algorithm, which builds a totally unique list," Al Dhaen explains.
"We have a motto of 'no more scrolling' because we want to stop that endless looking. Instead, we let the customer decide what she wants, and we respond. We have everything in one place, so she doesn't have to go from site to site anymore."
At the time of writing, Sept had been live for just one week, yet had already been downloaded 1,000 times, with an impressive 70,000 swipes.
While functions across the app are available to all users, each feed will be unique, with the app searching partner sites to track items suitable for each customer. Having already partnered with websites such as Farfetch, Net-a-Porter, Matchesfashion.com, Ssense and Moda Operandi, it has access to some of the hottest fashion on the market.
And it's little wonder these brands want to be involved. In 2017, Forbes estimated Gen Z's spending power to be $143 billion. While that figure will have undoubtedly been impacted by the pandemic, (we will see the figures next year) clearly such sums are appealing to brands. And it is not just huge companies that are eager to be involved. Already Al Dhaen is being contacted by sole traders on apps such as Instagram, reaching out to collaborate.
"The more [brands] the merrier, really, as this is about giving [the customer] something unique. No one just buys high-end, or just from boutiques, that's unrealistic, but instead we all shop across all the different levels of clothes. And that is what we are trying to bring together – as many different stores as possible, to give the costumer the best, most unique availability," she explains.
By tracking partner sites, the app also knows what is in high demand, or selling fast, allowing the team to offer features such as the "trending" page, showing what's most in demand, and "Sept picks", which drops an edit curated by the Sept team straight to your phone. Should a customer prefer to browse by herself, there is even an option called "suit yourself".
Despite the cutting-edge technology, Al Dhaen admits she is "not a techy person at all", so is mindful of the glitches that can appear in any new programme. "I have a WhatsApp group for problems on the app, so people can tell me if something isn't working properly, and we can then get it fixed," she explains.
While the team will work tirelessly to resolve any issues, she is confident her Gen Z peers do not expect perfection from a new arrival. "I feel that people are more forgiving of small start ups, people don't get upset about problems." 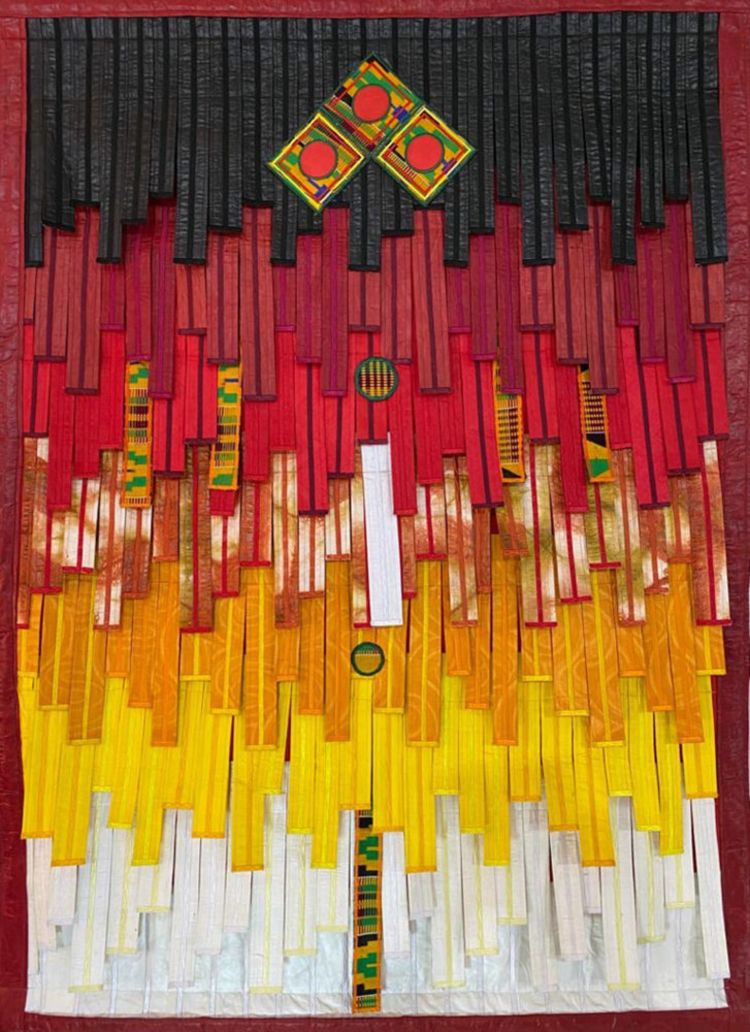 $30,000…
…is the price of this artwork by Abdoulaye Konaté. Here's what makes it so special
'Kente 1 et motif du Sahel', 2020, is made from bazin cloth, a hand-dyed cotton made in Mali that is a signature of Konaté's work. This particular piece was made specifically for Dubai's Gallery 1957 and was shown during Art Dubai. It also features kente, a traditional colourful Ghanaian fabric that was developed in the 17th century by the people of the kingdom of Ashanti, which existed from the early 1700s to 1957, in what is now modern-day Ghana.
Historically, the fabric was worn in a toga-like fashion by royalty; and in modern-day Ghana, sporting kente cloth has become customary to mark special occasions. The work reflects the artist's fascination with the idea of culture. In this tableaux, which measures 161cm by 115cm, he explores the enduring legacy of historical social structures and symbols in the shaping of contemporary identity. For Konaté, kente serves as a popular symbol of Ghanaian identity, as well as a catalyst for the series' exploration of colour.
As a textile with deep historical roots, kente is also a reminder of the political sovereignty and the economic strength of precolonial kingdoms, as well as the broad-reaching influence that these real (but sometimes idealised) kingdoms continue to have on the collective mindset.
Born in 1953 in Diré, Mali, Konaté specialises in textile-based installations that explore sociopolitical and environmental issues. Using materials that are native to Mali, he focuses on the ways in which societies and individuals in the country and beyond have been affected by factors such as war, the struggle for power, religion, globalisation, ecological shifts and the Aids epidemic. His large-scale abstract and figurative compositions reference the West African tradition of using textiles as a means of commemoration and communication.
Konaté studied painting at the Institut National des Arts in Bamako, Mali, and then at the Instituto Superior des Arte, Havana, Cuba, where he lived for seven years before returning to his home country. The artist's work has been featured in numerous international exhibitions and Konaté has received several awards, including the prestigious Officier de l'Ordre National du Mali (2009) as well as the Chevalier de l'Ordre des Arts et des Lettres de France (2002) and the Léopold Sédar Senghor Prize at the Dak'Art Biennale in Dakar (1996).